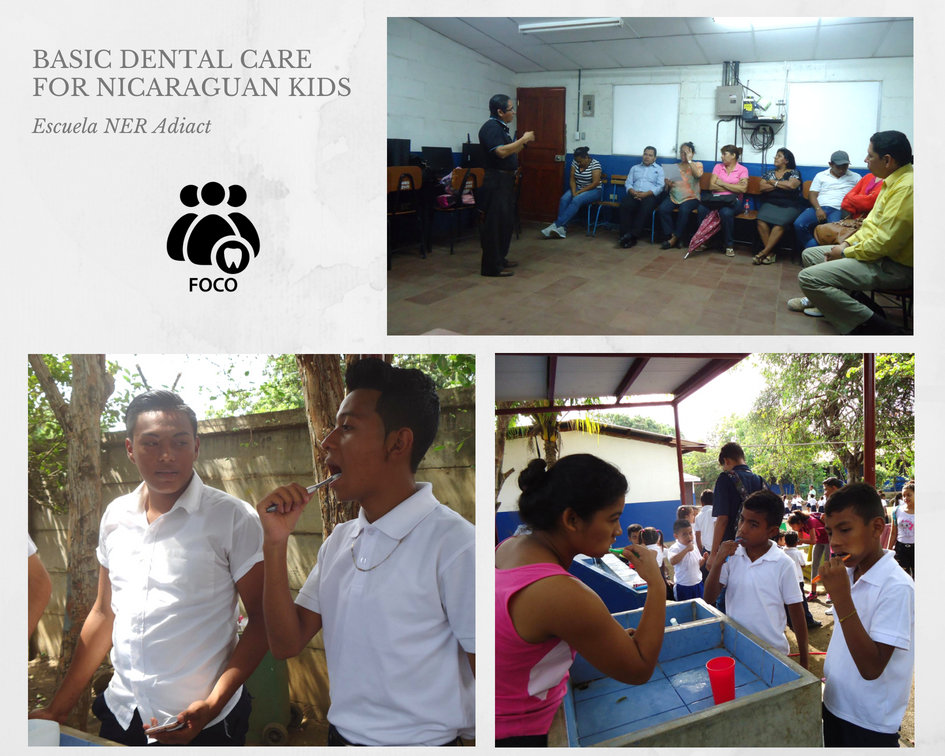 The last couple of months have been hard for our foundation and our project due to the current political situation in Nicaragua (check on the latest news of Nicaragua); but we keep on going.
Despite the difficulties, this has not been reason enough for us to stop giving basic oral health care and education to our children in the NER Adiact school. But we need your help to keep this project going.
In the last couple of months, we have continued the visits to the school, providing oral education to all children. This time, we also had the oportunity to provide education to their parents, as an extension of the project, with the aim to improve the overall oral health situation of the community.
Again, we need your help to continue this project despite all the difficulties. You can share this page to your friends, make another donation to the project, and like us on facebook, twitter and instagram.
Until next time,
FOCO Team.
Links: