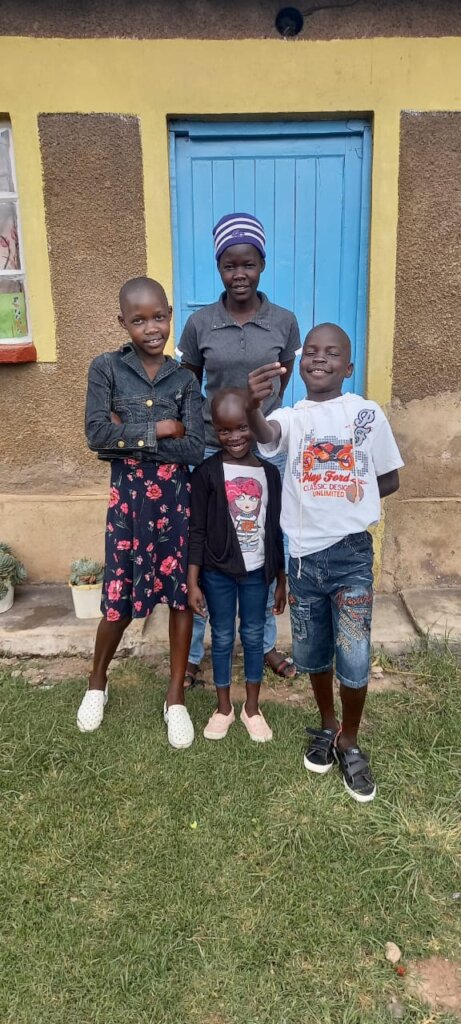 Supporting needy children at the Kipkeino school
Lewa goes from strength to strength - not only does it care for dozens of children each year, but it has established a well-renowned school: the Kipkeino School, and a successful income-generating farm - Barka Farm.
Together with Lewa', we managed to secure scholarships for the most-needy children from the local community, enabling them to attend the Kipkeino Primary and Secondary Schools. While those from the children's home attend schools free of charge, local children have to pay fees, so these scholarships ensure one year of free education. An accompanying move was to make sure all those attending had school uniforms and supplies - these were mainly for new students and included school bedding/towels, toiletries, slippers/shoes & gumboots.
Making Lewa and its farm self-sustainable
When the Baraka Farm was established many years ago, it aimed to create an income for the home and make it more self-sufficient. Since then lots has happened and it became a well-known cheese producer in Kenya. However, money has always been short and many repairs have been put off for years. This year we were finally able to focus on those repairs and improvements, to hopefully increase the production even more.
Making cheese-making safe and sanitary
Thanks to additional funding we were able to secure, the Baraka Farm was able to update its cheese-making facility. It completed a total overhaul of the cheese cold room temperature control system. The original refrigeration system was installed over 13 years ago, and was no longer working properly and couldn't maintain a consistent temperature, so the quality of the cheese suffered.
The farm bought also bought a new/higher capacity air compressor, which removes all the liquid from the curd and helps to form the cheese. This replaces the previous one which was over 10 years old, was too small and was constantly breaking down.
Rebuilding the Farm Factory
Finally, the farm was able to repair the farm's factory floor, sections of which were in disrepair and needed to be fixed. They removed all cracked/broken tiles from the factory floor, cleaned out the damaged areas and placed new tiles.
All these repairs and new equipment means that the Farm can produce good quality cheese at all times.
We know that these are difficult times for many of our donors, but Lewa always tells us how much they appreciate your support. Thank you again!