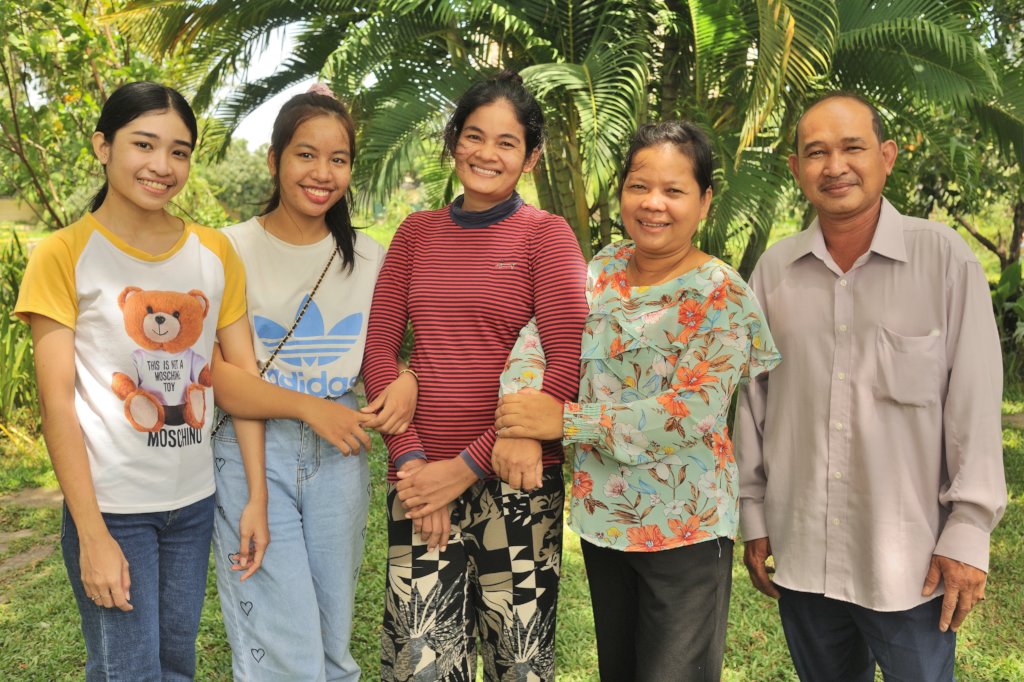 For the past three months we have been adapting and responding to the constantly changing needs of girls and their families as COVID-19 cases rise and fall in Phnom Penh. While we focused on addressing the immediate needs of girls and their families in the last quarter by providing emergency relief packages of food and medical supplies, this quarter we have added new measures to address the need for girls' online safety.
We have identified that traffickers are increasingly using online chat forums and social media platforms to approach girls, attempting to gain their trust in order to exploit them. Since the lockdown in Phnom Penh began and school transitioned online, we noticed that more and more girls are engaging in potentially dangerous online relationships. Our team of social workers have identified 19 girls as being at a high risk level and have received 15 emergency calls through the Freedom Line.
Our response is to provide girls with the information and tools they need to identify online predators. In addition, we have been supporting girls through our homework clubs and tutoring sessions with their peers, in order to keep them engaged with their schoolwork and help them deal with the feelings of loneliness associated with lockdown. There are now 32 girls regularly attending counselling/mentoring sessions, 180 girls enrolled in Education Support case management and an additional 6 girls receiving a scholarship allowance to support their learning, thereby easing the financial pressure on their families.
Girls are becoming better informed about how to navigate online platforms safely and are encouraged to connect with friends rather than strangers. We have also provided families with insights on how to keep girls safe in lockdown, with 60 parents taking part in our educational workshops about positive parenting, human trafficking and financial management.
We are limiting opportunities for online exploitation and trafficking to occur by ensuring girls are protected, connected and educated. In the last few months, we have placed 40 girls in a safe, paid job and have had 55 girls attend life-skills workshops. Thanks to you, we are helping girls envision a post-COVID future in which they can achieve their goals and pursue their dreams. With the right support, we know these girls will be able to do remarkable things for themselves, their families and their communities.