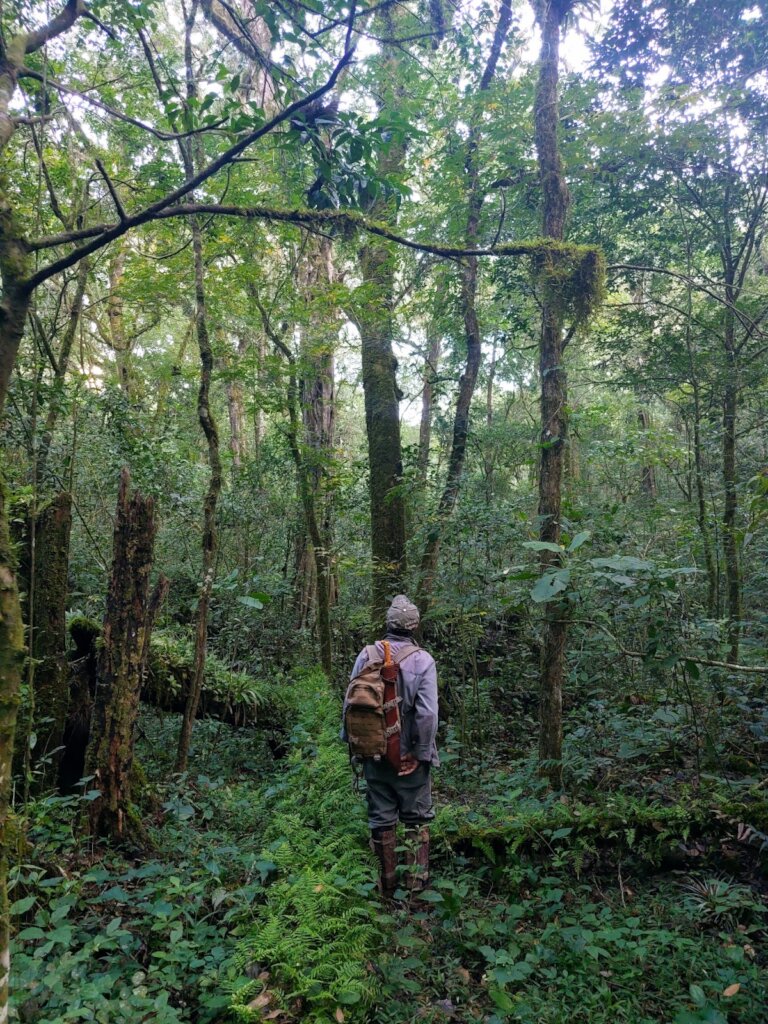 Fortunately for the Sierra Gorda, its forests and wildlife, autumn brought gentle drizzles that have made up in part for the poor rainy season. While the backlog is real and streams and springs did not run this year, these rains with the first cold fronts have brought much needed moisture, so the forests are in good condition and without water stress.
We built fences to keep out the cattle of some neighboring landowners in two of the reserves, as well as maintenance of the fences in others. We have not had any incidents outside of the routine (inspection rounds) or with neighboring properties, except for the expulsion of cattle from neighboring properties that invade the reserves.
During the tours we found tracks, territorial marks and excrement of pumas and jaguars, peccary nests, quail scratching grounds and troops of coatimundis, which tells us about the health and wild state of their ecosystems.
In one of the tours through the cloud forest, we had the great pleasure of finding the rare orchid Lemboglossum rossii in full bloom, a species exclusive to the cloud forest and in serious danger of extinction. Let's remember that in Mexico less than 1% of the cloud forests survive, they are home to 12% of its flora diversity and 33% of it is endemic to them. The relicts of cloud forests are truly living treasures, and other species that we protect, typical of them are the Imperial Bromeliad (Tillandsia imperialis) or the Mexican Royal Oak (Quercus germana), of which we attach images.
We are also proud that the illegal logging, so public and cynical that occurs around the reserves does not touch any of them, which is a great satisfaction given the complete lack of environmental authority in the region. None of the reserves have recorded logging or timber theft, which is unique in the region and their value to wildlife is reinforced by the level of protection we are able to give them.