Project Report

| May 27, 2021
Cloud Forests Should Not Burn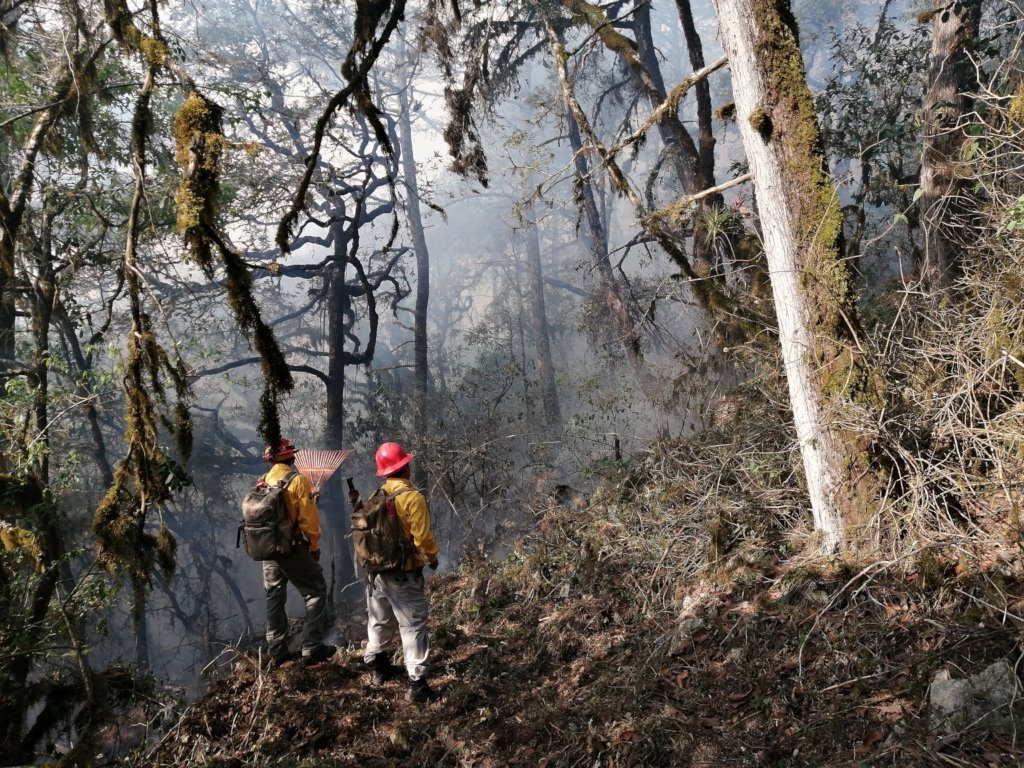 As the name indicates, cloud forests are an ecosystem that by definition has a high level of humidity, frequent cloud cover create an overlay of gray on a palette with tints and flavors from Nearctic and Neotropical realms, here in the Sierra Gorda. The flora is unique in its diversity, as the spaces in which it grows are unlike any other terrestrial ecosystem. There are endemic species present as well as species new to science.
After decades of man-made destruction, less than 1% of Mexico is made up of cloud forests today. 12% Mexico's flora can be found in these remarkably threatened places, where one in three plant species is endemic. Thanks to the incessant destruction that our species is doing in establishing pastures and crop lands, and the irresponsible and/ or criminal use of fire, their small surface keeps losing ground. Climate disruption, a vicious cycle, is creating stronger droughts and higher temperatures which are drying out the moss and the epiphytes (like orchids and bromeliads) and making them kindle.
This year thanks to the help and support from World Land Trust, we had our own firefighting brigade, made up of 10 firefighters. GESG staff added 6 more firefighters, that together with other brigades, helped control the forest fires that were approaching those cloud forests that we protect. It is a terrible feeling of desperation and impotence to witness the voraciousness of fire, consuming old oaks all the way up to their canopies. The bromeliads that serve as an excellent nest for amphibians like tree frogs and salamanders, burned out. An unthinkable sight as they are some of the plants that are most representative of this ecosystem and usually store water in their leaves. It is so sad to see a Mexican Porcupine (Coendu mexicanus) and squirrels desperately trying to escape the fire and disappear in smoke.
These men face the obvious personal risks that hiking over broken limestone, exposed with sharp cracks and holes, razor-like edges of living rock, and the dense smoke that gets in the way everywhere.
We are conscious that with the rising temperatures and the more pronounced dry seasons, fire is the element with the most potential to destroy life, especially in the ecosystems where its evolutional history has been marked by its humidity, and conditions that were so diametrically opposed. They burn and there are few species adapted to resist the flames and grow back after the fire.
The better prepared we are, with preventative measures in place, appropriate equipment, and training, the better capable we will be to protect Nature and our communities.
Please join us in our effort.