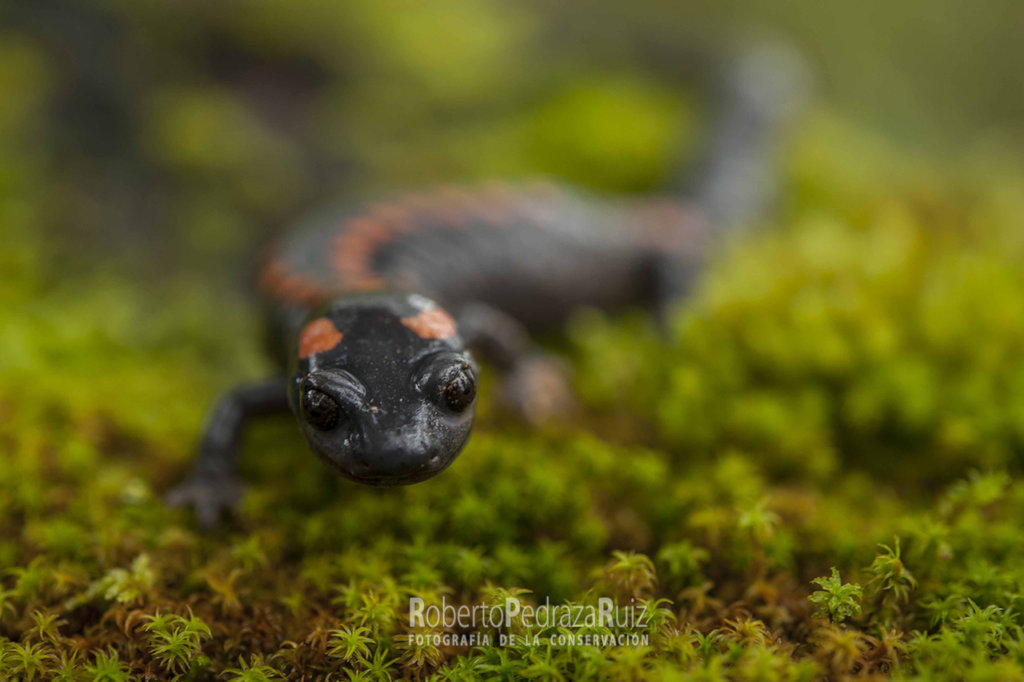 The Salamanders of the Sierra Gorda: a family that needs your help!
The Big-Footed Salamander (Chiropterotriton magnipes) – Critically Endangered
Chunky False Brook Salamander (Aquiloeurycea cephalica) – Near Threatened
Leprous False Brook Salamander (Pseudoerycea leprosa) – Least Concern
Bell´s False Brook Salamander (Isthmura belli)— Vulnerable
Protection status: All four salamanders found in the Sierra Gorda Biosphere Reserve have Protected Status under SEMARNAT (Mexico's Secretariat of the Environment and Natural Resources) and are listed in the IUCN's Red List of Endangered Species. This is not surprising, as 40% of all amphibian species are in danger of extinction worldwide.
Status in the Sierra Gorda: The salamanders of the Sierra Gorda have lost thousands of hectares of habitat and their numbers are decreasing due to agricultural clearings, forest fires, logging, infrastructure development and climate change. Moreover, a popular myth that salamanders impregnate women has led to many salamanders being killed unnecessarily.
While the Chunky False Brook Salamander can make its home in somewhat disturbed habitats such as forest edges and rural gardens, other species such as the Leprous False Brook Salamander are extremely sensitive to disturbances in their habitats. The Big-footed Salamander, meanwhile, is critically endangered. It is micro-endemic to a small stretch of the mountains between Querétaro and San Luis Potosí (approximately 10 km2) and was last seen two years ago.
Habitat and Habits: These salamanders lack lungs and breathe through their skin and through the tissues lining their mouths. Glands in their skin discharge mucus, keeping the skin moist and slippery, helping with respiration and thermoregulation, and making it difficult for predators to grab on.
Because of their permeable skin, these salamanders rely on damp and cool habitats. They favor the temperate and cloud forests of the Sierra Gorda, and can be found in upper altitudes of all five municipalities that make up the Biosphere Reserve.
Cryptic, nocturnal creatures, they make their homes in the leaf litter of the forest floor, in cavities in rocks, and in the forest canopy in bromeliads. They are fierce insect predators and are most active in the rainy season.
Did you know that salamanders can regenerate lost limbs!?
Conservation actions in the Sierra Gorda: Grupo Ecológico Sierra Gorda protects all four species of salamanders in our privately managed reserves. By keeping the forests in these reserves free from human activity, salamanders can nest in safety and are not threatened by illegal logging. We also provide forest owners with payments for ecosystem services in areas where these species are distributed, thus protecting more habitats.
Amphibians survived the mass extinction that wiped out dinosaurs during the late Cretaceous period, about 65 million years ago. Now, they are in greater danger than any other vertebrate group. Help us protect these magnificent, prehistoric beings.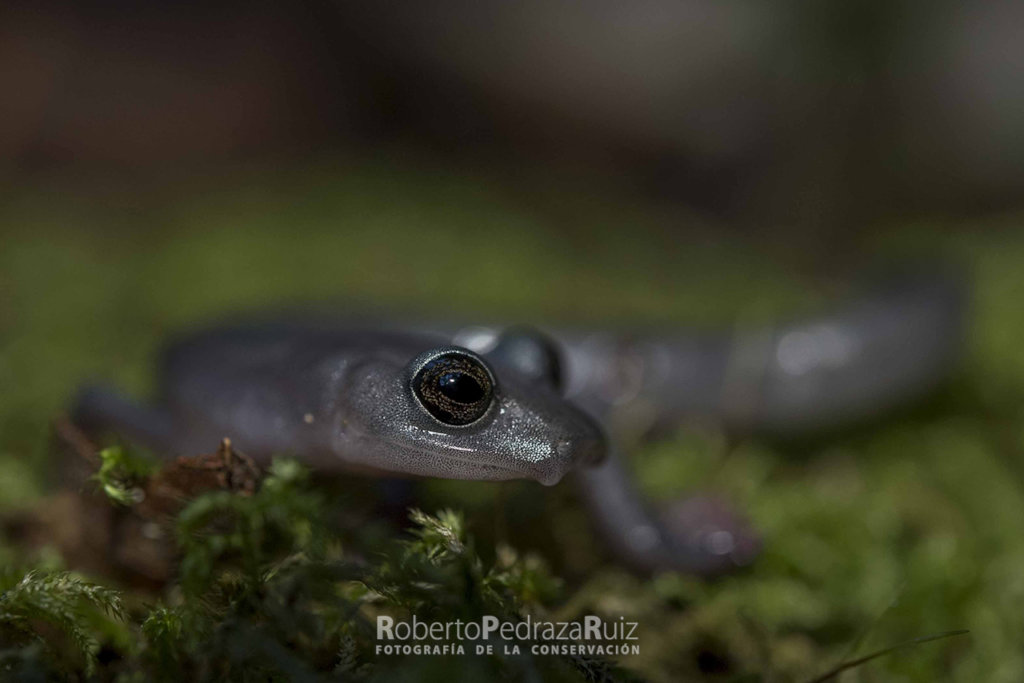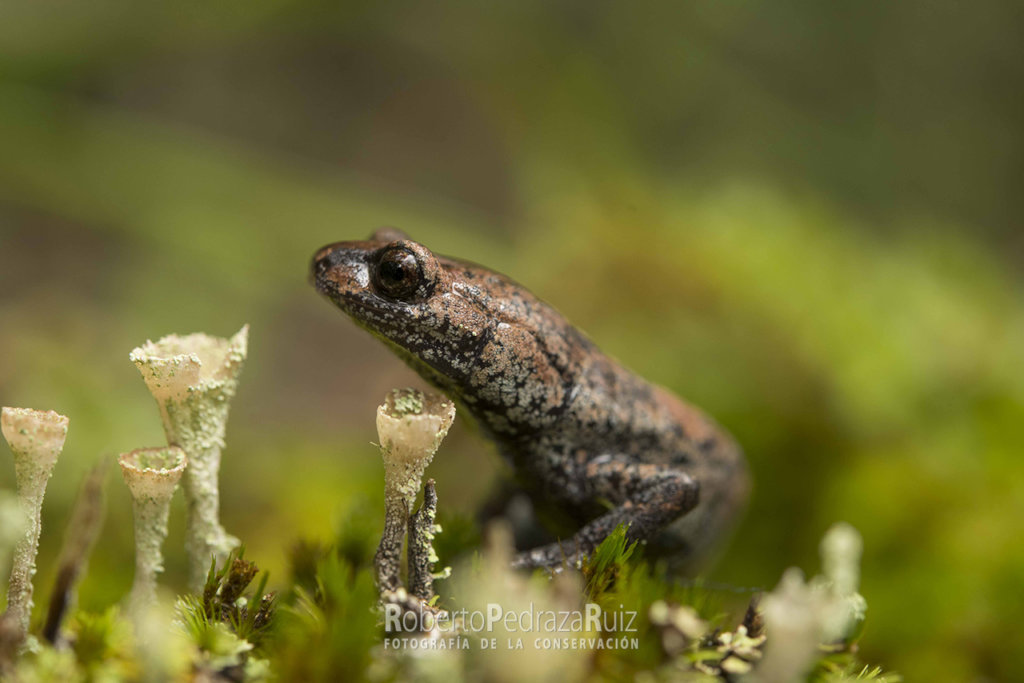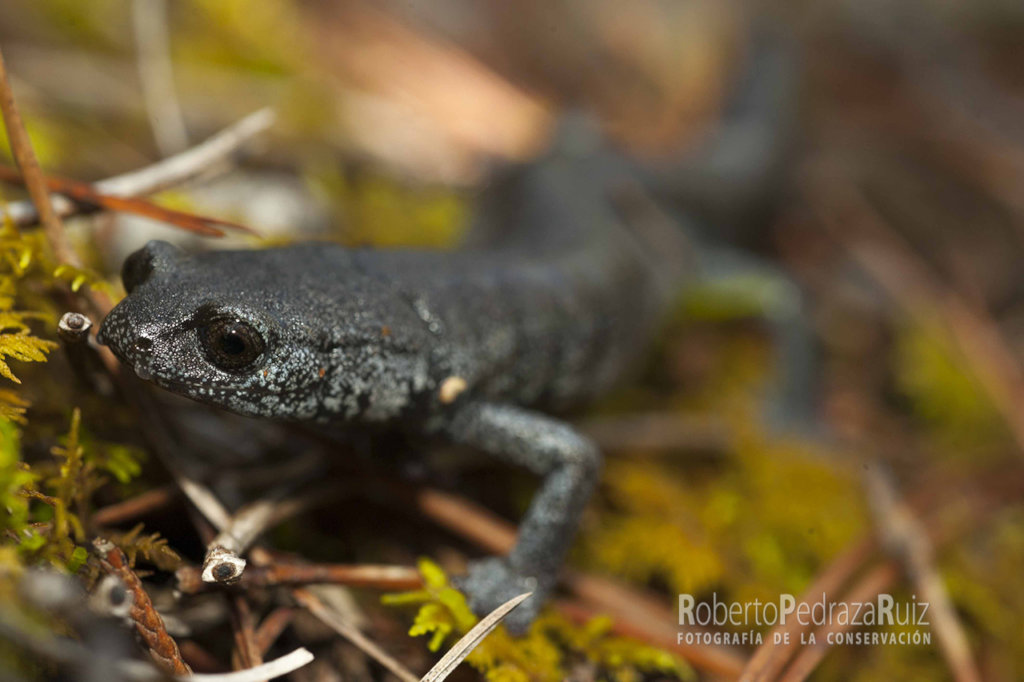 Links: