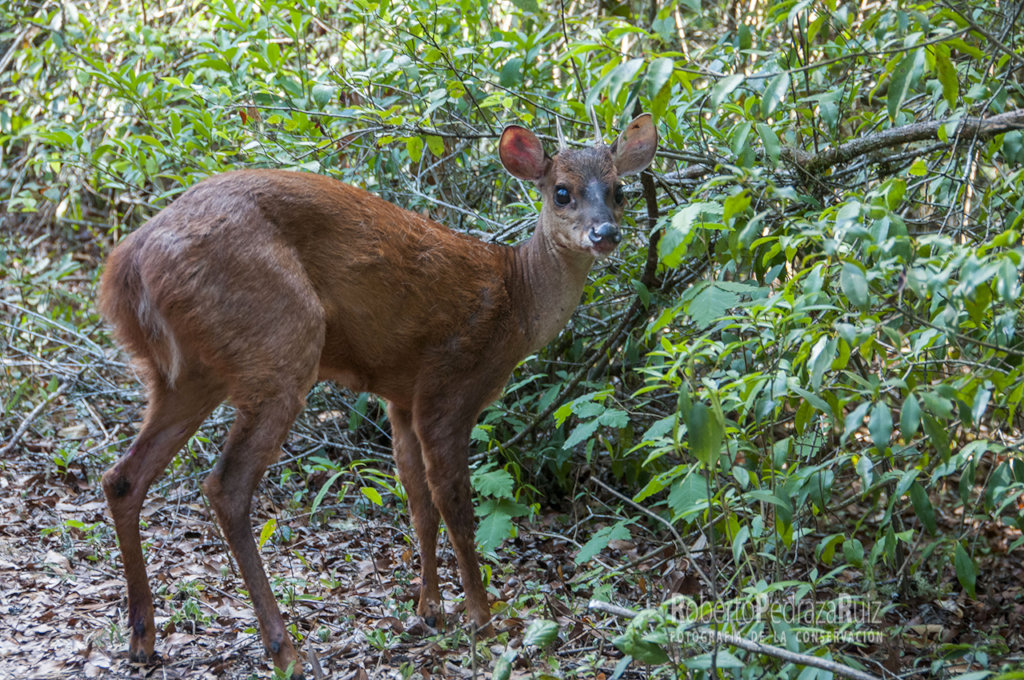 The Deer of the Sierra Gorda:
The White-tailed Deer (Odocoileus virginianus) and the Temazate Deer (Mazama temama)
Status in the Sierra Gorda: White-tailed deer (Odocoileus virginianus) and Temazate deer (Mazama temama) populations are extremely vulnerable in the Sierra Gorda Biosphere Reserve due to habitat loss, hunting, and climate change. They have lost thousands of hectares of habitat in the Sierra Gorda to wildfires, agriculture, logging, and infrastructure development. Poaching is a major threat, as are packs of domestic and feral dogs that have become efficient and abundant hunters in the region. Finally, climate-change-induced draughts further threaten local populations of these species.
Distribution in the Sierra Gorda: The white-tailed deer can be found in all of the Sierra Gorda's ecosystems, while the temazate makes its home only the temperate forests and the cloud forests in the western Sierra Gorda.
Habits and Habitat: A very flexible species, the white-tailed deer has been able to adapt to degraded habitats, paddocks, and even the outskirts of urban areas. The temazate deer, however, are much more sensitive to changes in their habitat and need large expanses of preserved forests with dense vegetation. They are agile navigators of the forest, moving with ease through the labyrinths of thicket and limestone outcrops.
Deer are a fundamental part of the forest ecosystem, providing food for predators and dispersing seeds from the plants they consume. Many species, and the forest structure itself, depend on healthy populations of deer.
Conservation Actions in the Sierra Gorda: By keeping private reserves free from human activity such as illegal logging, poaching, and land clearing, Grupo Ecológico Sierra Gorda's provides white-tailed and temazate deer with undisturbed habitat and an important refuge.
We also provide payments for environmental services (such as carbon sequestration) to owners of forests where these species are distributed. These payments allow forest owners to invest in forest regeneration, creating more habitats for the deer.
Finally, we offer a rigorous environmental education program in the region's schools that teaches youth about the importance of conservation in the Sierra Gorda Biosphere Reserve.
We must act to protect the the White-tailed and Temazate deer before they are seriously threatened! Join our work!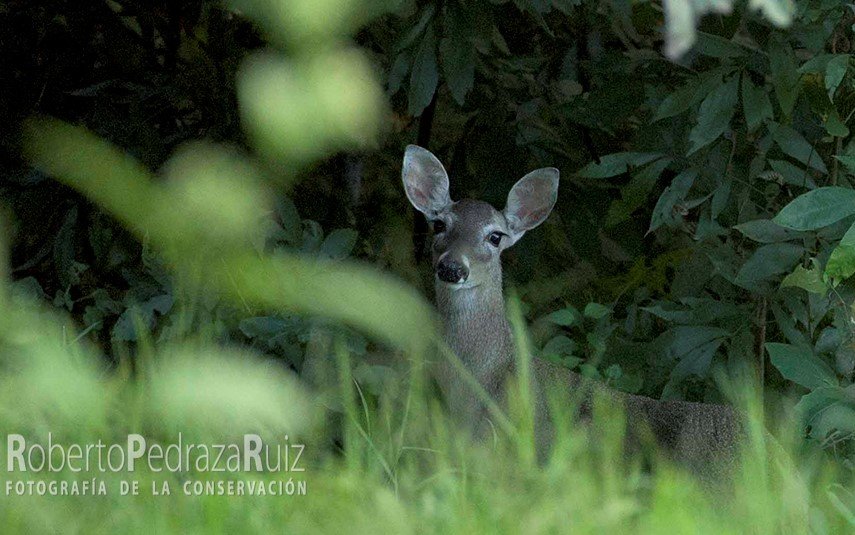 Links: