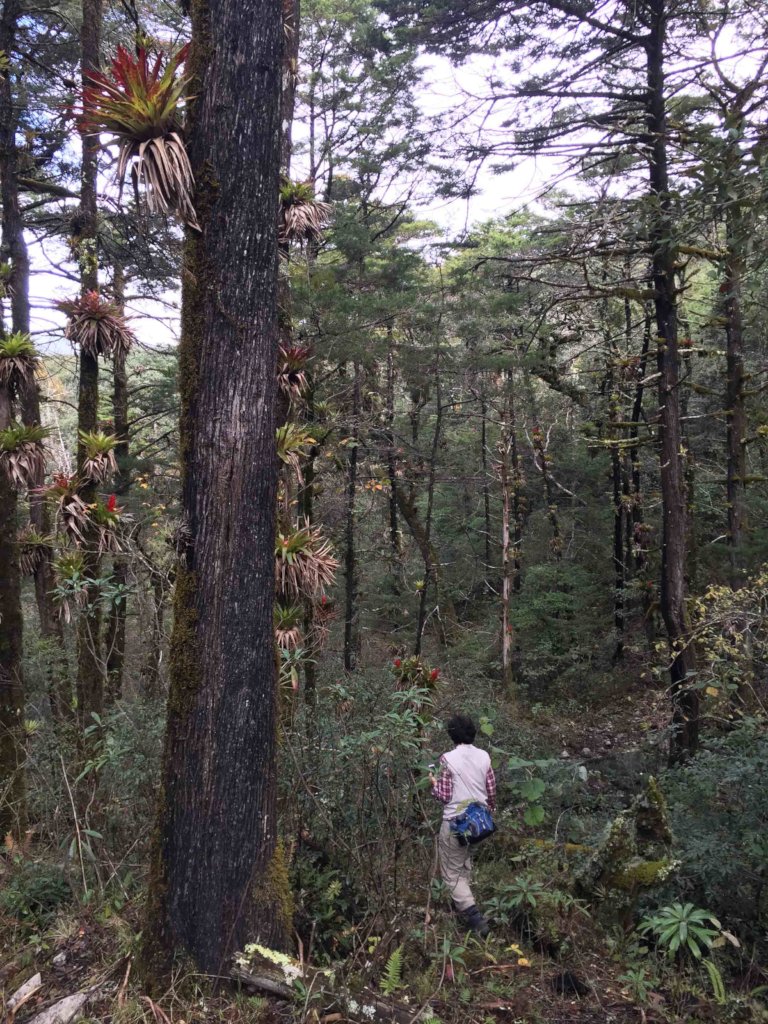 During this period the park rangers carried out cleaning and maintenance of several main roads and trails in the private reserves known as Joya Verde, Cañón del Fresno, and Las Arenitas, located within the area that is known for the high risk of forest fires, which are caused by the negligence of the neighboring cattle ranchers. The trails require cleaning and maintenance as preventive measures since the dry season is coming upon us in the Sierra Gorda. The affected area can now be more easily reached by personnel carrying tools, food, and other supplies. The trails can also serve as a gap and, if necessary, can be expanded to contain the fire. This activity has proved to be extremely useful in the previous years and has enabled to control the fires once they start, when it is easier to do so.
The park rangers have also continued to monitor and survey the reserves. The highlight of the period is a presence of a jaguar in Las Arenitas reserve. More specifically, he was heard during three days by one of the park rangers and his assistant that were cleaning a path in the area. The dogs that accompanied them also felt the presence of the feline and did not leave the side of their owners, seeking their protection. Jaguars are well known for their fondness of dog meat, and dogs feel and know it.
Likewise, in a nearby livestock estate, located west of the Joya Verde reserve, a jaguar killed two calves and a mule. The case of the mule was particularly dramatic, since the attack took place in broad daylight and less than 300 meters from its owner, who heard the jaguar attacking his animal. Although he tried to defend it, he was not able to help. The jaguar was already consuming it and human presence did not halt it. The owner prudently retired.
In addition, on various occasions our park rangers were able to observe and protect a group of approximately 80 green macaws that was temporary present in the communities of the area, feeding on the seeds of paradise. It is a pleasure to know that a species as threatened as the green macaw is benefiting.
The park ranger of the Cerro de la Luz reserve worked with a brigade to control the mistletoe plague that infested the trees. This task is necessary given the wide dissemination of the plant, which, if not removed, ends up drying out the trees that it parasitizes.