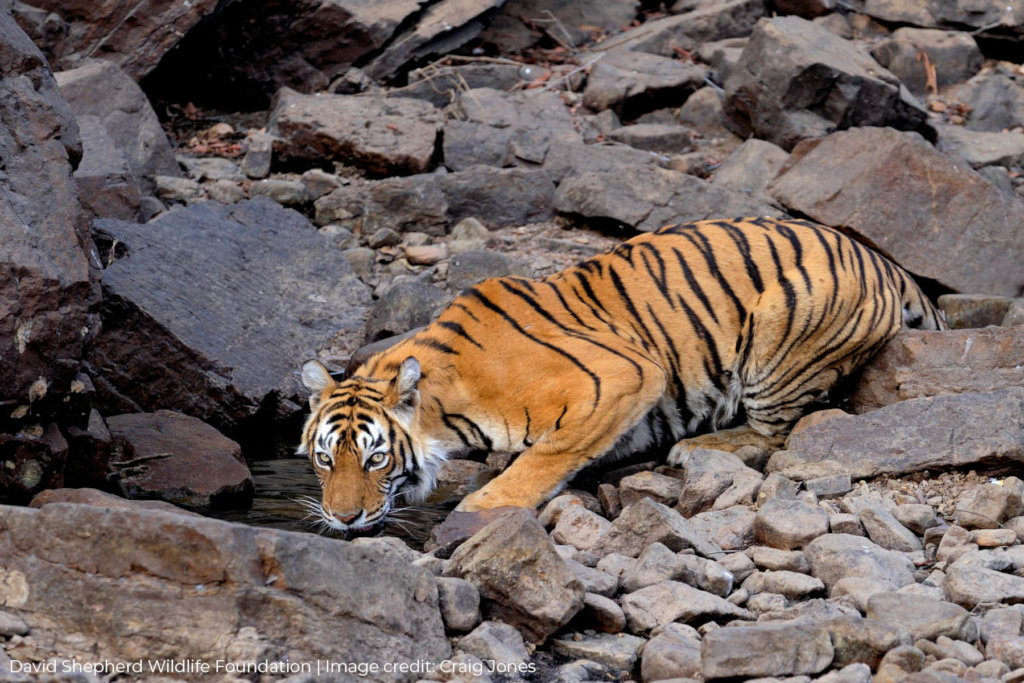 Thank you for supporting David Shepherd Wildlife Foundation through GlobalGiving. As well as providing you with your bi-annual Tiger project report, we would also like to inform you about an exciting campaign.
In the past year, DSWF have continued to support a series of ground-based conservation partners conducting vital conservation work across Asia. We have seen some wonderful success stories and wanted to share a few highlights from the past year with you.
Over the last ten years, the Dong Phayayen-Khao Yai (DPKY) World Heritage Site in Thailand has become a beacon of hope for the Indochinese tiger. Since 2004, DPKY Forest has gone from a site 'written off' for meaningful tiger conservation to a success story and is now one of only two forest complexes in Southeast Asia where tiger recovery is occurring. This year, DSWF continued our long-term support of DPKY by supporting anti-poaching operations, training 182 rangers and funding vital tiger surveys. The results are that over the last 12 months, not a single tiger has been killed in DPKY.
DSWF has also been working with ground-based conservation partners in the Primorsky and Khabarovsky Krais of the Russian Far East to protect a key Amur tiger stronghold. This area covers 21,290 km2 of prime tiger habitat and is home to 13.8% of the worlds tiger population. This year, DSWF funding supported 125 rangers to patrol 411,905km of tiger habitat. As a direct result of these patrols, not a single tiger poaching incident occurred across the five protected areas.
Whilst the Covid-19 pandemic initially hindered education initiatives, our ground-based conservation partners in Assam were able to resume their education activities from November and managed to hold 40 'tiger and rhino goes to school' days. These events consisted of school visits where over 4,000 children were taught the importance of living in harmony with wildlife. This not only instils a level of appreciation and love for the natural world at a young age, but these students also go home and educate their families on the threats facing wildlife and how to positively coexist.
How can you help this work continue?
This week GlobalGiving are hosting their annual Little by Little campaign, this means that all your donations donated through GlobalGiving to David Shepherd Wildlife Foundation between Monday 13th and Friday 17th September will receive 50% match funding from GlobalGiving. So, if you donate £20 today, we receive £30 towards Tiger conservation making your contribution work that little bit harder!
We are hugely grateful that you have chosen to support us to help turn the tide on extinction. Thank you.
Little by Little Campaign T's and C's
Campaign runs from Monday 13th to Friday 17th September.
Donations up to the amount of $50 / £36 will be match funded by 50%.
One donation per unique donor will be match funded.
New monthly donations set up this week will be 50% match funded and your 4th donation will be 100% matched!