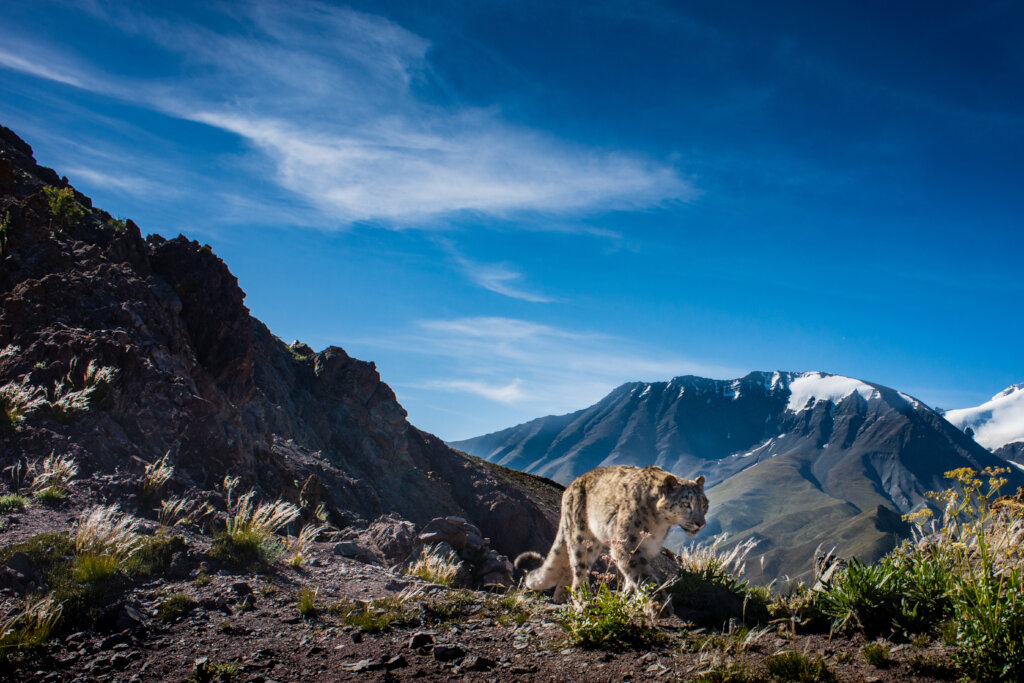 Snow Leopard Conservation Update
Thank you for supporting David Shepherd Wildlife Foundation through GlobalGiving.
Over the past six-months, David Shepherd Wildlife Foundation (DSWF) has continued to work alongside our ground-based conservation partners in Mongolia and Kyrgyzstan to protect snow leopards. DSWF funding aims to reduce the threats facing snow leopards and its prey species through engaging and empowering local communities who live contiguous to snow leopard habitats.
In Mongolia, DSWF have been supporting a long-term alternative livelihoods project with herder communities called Snow Leopard Enterprises (SLE). The project helps communities to develop handicraft products which it then guarantees to purchase and sell on behalf of the communities. The SLE initiative provides a source of sustainable income and discourages the exploitation of the surrounding environment. Over the past six months, 139 women from 23 SLE communities participated in the programme and received 20% bonuses on their sales as no poaching incidents were recorded. DSWF have also supported a livestock insurance scheme which now covers 12,000 animals and reimburses herders whose cattle have been killed by predatory species and therefore prevents retaliatory killings.
In Kyrgyzstan, DSWF have been working with our partners to ensure local communities are engaged, educated and can benefit from assisting in the protection of snow leopards. Over the last 6 months, DSWF funding has allowed our partners to establish relationships with schools, teachers, local communities and the local government. Three Conservation Education Learning Modules have now been developed and made available to download online and will be an essential resource for educators in Kyrgyzstan and other snow leopard range states.
Whilst some of the in-person education initiatives were put on hold due to Covid-19, DSWF funding allowed our partners to adapt and provide virtual sessions with children from 18 schools. A total of 398 students participated in these sessions which aimed to inspire and motivate the conservationists of tomorrow. 58 students also participated in eight overnight immersive eco-camps in Shamshy valley, the first in-person eco camps to have been held since 2019.
The Bigger Picture
Over the past 12 months, DSWF have continued our 37-year legacy of providing unwavering support to protect some of the world's most endangered species. Over the course of 2022 we will continue to support our long-term conservation partners to protect wildlife, tackle wildlife crime and reduce poaching threats alongside engaging and supporting more community groups working to protect wildlife.
Thanks to your help, we have granted over £11 million in direct conservation support to turn the tide on extinction.
On behalf of everyone at DSWF and the wildlife we fight to protect, Thank You.
Links: