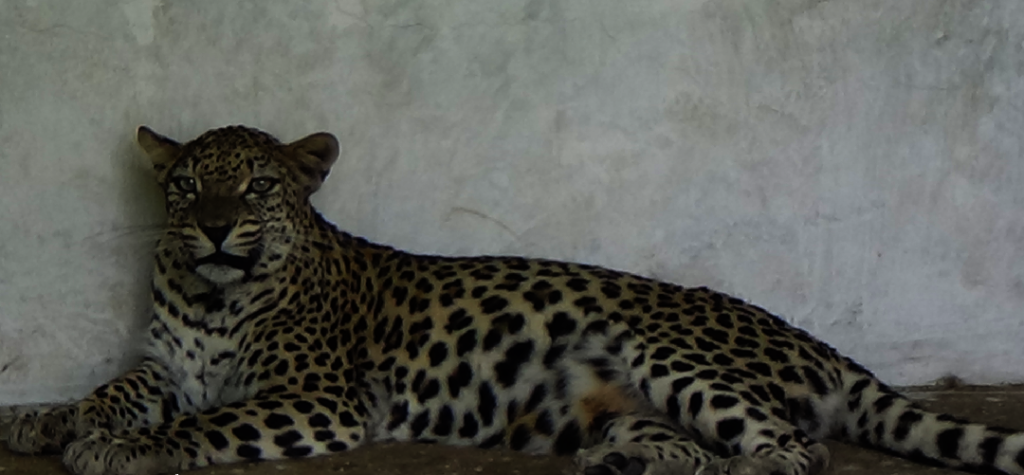 The assumption that the historical range of the leopard in Yemen formerly extended through all or most of the mountainous areas of the country seems to be reasonable. Since 1990 reports on the occurrence and distribution of the Arabian leopard in Yemen are generalized, and all post 1990 records can be grouped in five broad clusters.
The northern part of the western highlands (Wada'a, Saada to the Saudi border and Kufl Shammar in Hajja. 2. The central part of the western highlands (Al Hayma, Jebel Bura'a and Jebel Raymah.
South western region (Radfan to Al Koor and possibly extending west to Taizz).
Central Yemen (Wadi Hajar, possibly with Wadi Hadhramaut).
Al Mahra region in the East.
Due to lack of sufficient information on various aspects of the leopard's life in Yemen, extensive field work is urgently needed to assess the status of this animal. Since the animal is facing great threat, strict protection measures are urgently needed. Major threats to leopards include 1. depletion of their prey, 2. direct persecution through killing, 3. habitat degradation. Immediate action to control these threats are needed, priorities are:
Establish the current status of the leopard and its prey.
Provide effective protection for the Arabian leopard and its prey.
Take immediate protection measures once surveying sub-populations are identified.
Set up an Arabian Leopard Working Group to develop a conservation strategy.
Develop a good captive breeding programme.
Initiate long term education and public awareness.
Strongly discourage further live capture and hunting.
Threats
The major threats to leopards in Yemen are direct persecution and depletion of the prey base through uncontrolled hunting. Firearms are widely available, wildlife is heavily hunted and populations of all large mammals have declined in recent decades (UNDP/UNEP/GEF 2001). Leopards are killed and trapped by livestock owners in some areas. It was reported that villagers in the Lawdar area had killed 22 leopards during 1979-86 in retaliation for attacks on goats and he saw skins of five leopards. He also reported that people in Umdrib village had killed three leopards during one night in June 1983.These were presumably a female with two cubs. Figures from Wada'a are divergent. El-Mashjary (1995) said more than 100 leopards had been trapped by shepherds in Wada'a over the previous 20 years to protect their livestock, while Lagrot & Lagrot (1999) quoted the local sheikh as saying that 10 leopards (9 males, 1 female) had been caught during the last 10 years. Leopards are captured in stone traps called margaba. The traps resemble an igloo in shape, 120cm high and 200cm long, with a long flat stone suspended above the entrance by a rope, which is attached to a piece of meat at the far end of the trap. Eight traps were sited at the top of a cliff above the wadi, and close to the inhabited area. Some of the leopards caught in this area have ended up in captivity, while others have been killed; their fat and skin may be used as medicine against rheumatism and skin disease (El-Mashjary 1995,
Lagrot & Lagrot 1999). Leopards are still being captured here occasionally including one in spring 2005.
There has been a tradition of exhibiting captive leopards in towns in Yemen. Hunters still occasionally catch leopards for trade purposes and according to anecdotal reports, the price for a captive Arabian leopard may have risen to US$15,000. Three leopards from Yemen were sold in Saudi Arabia in 2001 (Judas et al. 2006). It is impossible to estimate accurately the number of leopards captured and sold or exported. Increasing public awareness work may be having some effect in limiting the extent of illegal killing and live capture.
Habitat degradation and destruction also affect much of the country. Overgrazing, unrestricted cutting of forests and scrub for fuel and building, and a growing human and livestock population increasingly impact upon the environment and pose a threat to terrestrial biodiversity in general
As sub-populations become smaller and more isolated, movement of individuals between them, and thus gene flow, is increasingly restricted and dispersal distances grow larger. Such demographic factors will gain in significance as leopard numbers become further depleted.
Recommendations
Action is needed at all levels to conserve the Arabian leopard and its prey in Yemen. The highest priority for action is a programme of field surveys to establish current distribution and status. This information is fundamental to the development of a comprehensive conservation programme.
Field surveys
Investigate at the earliest opportunity the current situation in Wada'a, the only site where leopards are known to exist at present. Information required includes basic habitat parameters; numbers of leopards trapped; the frequency of attacks on livestock. Protection measures and awareness raising activities should be instigated to stem further losses from the wild population.
Conduct rapid assessment surveys in all areas where leopards have been recently reported (see above). Follow up with more detailed surveys where positive indications of leopard presence are found. Surveys should utilise the full range of field techniques to accelerate data collection: sign surveys (tracks, scrapes etc), molecular scatology, camera trapping, structured local interviews as appropriate.
Take immediate protective measures once any surviving sub populations are identified.
Provide a training programme in field techniques for local rangers and staff, backed up by written materials (i.e. a basic survey handbook).
Captive Breeding
Develop the captive breeding programme in line with the best international standards.
Extend training in captive management and veterinary techniques to Ta'iz Zoo.
Integrate all leopards currently in captivity, notably those in Ta'izz, into the international captive breeding programme. Education and Awareness
Develop a long-term education and public awareness programme through schools, posters and the media.
Strongly discourage further live capture and hunting through all possible measures.
Ecological Research
Collect and collate information on home range size, habitat use, dispersal, diet.