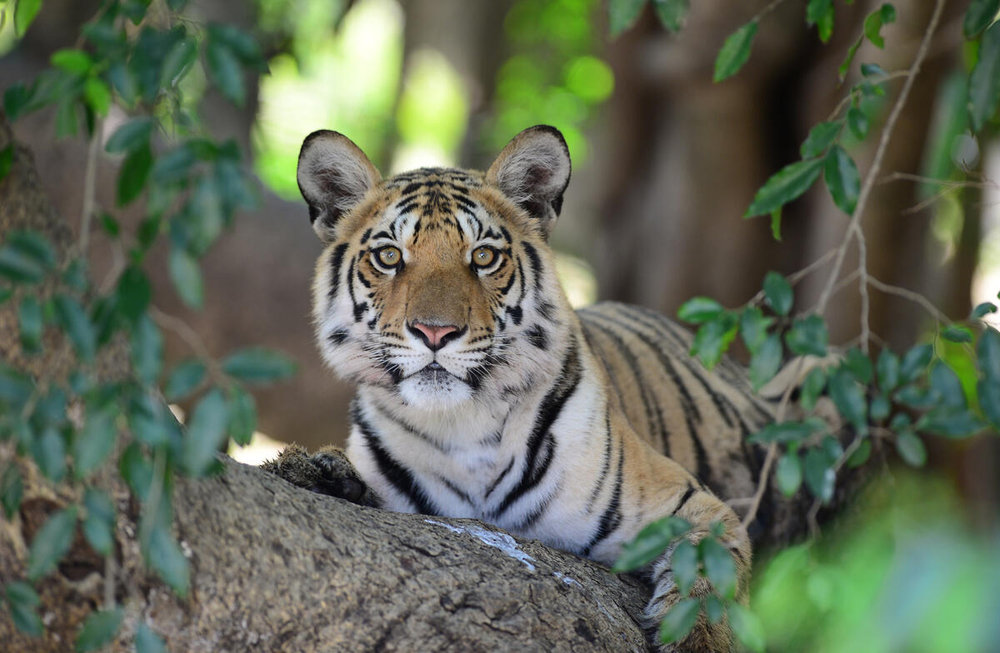 TX2 by 2022 Progress Update
As 2022 approaches, so does the final year of the most ambitious recovery effort ever undertaken for a single species. TX2, the goal to double the number of tigers in the wild by 2022, was a global commitment made in 2010 by 13 tiger range governments. Once over 100,000 strong, the wild tiger population was believed to be down to just 3,200 in 2010. WWF supports and advises these governments in achieving this goal which is vital in ensuring a future for tigers. This past Global Tiger Day – July 29, 2021 – was a perfect time to reflect on the efforts thus far as 2022, the Year of the Tiger according to the Chinese Lunar calendar, quickly approaches.
While reflecting on the data over the last 11 years, it became clear that uneven progress has been made towards the goal. While some tiger range countries are seeing positive increases in population numbers due to political support, funding, and collaboration, other countries in Southeast Asia are experiencing challenges and tiger numbers continue to decrease.
Success Stories
Major conservation progress is occurring in countries such as Bhutan, China, India, Nepal, and Russia where tiger numbers are increasing. India has made impressive strides and announced recently that they have approved 14 new sites under the Conservation Assured Tiger Standards (CA|TS). This means that all tiger reserves are now CA|TS sites and have been approved by an international grading system for protected area management. This is a crucial milestone as India is home to over 60% of the world's tigers. Nepal has also been successful in increasing tiger numbers by raising their political profile. The country has created national tiger committees which are chaired by the heads of government to keep tiger conservation in the forefront of political decisions. Russia has been able to triple populations numbers in their Land of the Leopard National Park by converting the park into a wildlife corridor and a main route for tigers to establish new territories.
These examples give hope for saving tigers. Ginette Hemley, Senior Vice President for Wildlife Conservation WWF-US, writes that "We have proven recovery is achievable when governments, communities, conservation organizations and other partners work together." These countries will continue in their efforts and can act as an example for countries across Southeast Asia.
The Struggles Facing Southeast Asia
Hunting and habitat loss have been drivers for tiger population declines across Asia for more than 100 years, and unfortunately continue to be a problem in countries across Southeast Asia including Indonesia, Thailand, Myanmar, and Malaysia. Specifically, a snaring crisis, human-wildlife conflict, and the illegal wildlife trade have made it almost certain that these countries will enter 2022 with fewer tigers than they did in 2010.
The snaring crisis continues to empty the forests of Southeast Asia of wildlife with an estimated 12 million snares on the ground across Cambodia, Lao PDR, and Vietnam. Tigers are extinct in each of these countries and unless strong action is taken, the same could happen in other areas of the region. Habitat loss from development, illegal logging, and expanding agriculture continue to threaten tigers but are not as devastating as the illegal trade for tigers and tiger parts. The demand for tiger products has led to an increase in tiger 'farms' where an estimated 8,000 tigers live in captivity in China, Laos, Thailand, and Vietnam. Between 2000 and 2018, an estimated 1,004 whole tigers were seized from traffickers across Southeast Asia. To fight this problem, WWF is calling on these governments to put an end to tiger farms and stop the trade of tiger parts from all sources.
These statistics are bleak, but there is still an opportunity for change across Southeast Asia. With increased government intervention, these countries can begin to turn things around and thankfully, the intersection of organized crime and illegal wildlife trade is gaining more political attention. WWF Japan is hosting a dedicated ESG (Environmental, Social, and Corporate Governance) and Illegal Wildlife Trade session with the Association of Certified Anti-Money Laundering Specialists at a conference this month for participants from Japan and the region. Stronger collaboration between governments, NGO's and local communities will also be key. Malaysia is beginning to see positive changes as anti-poaching patrols led by local communities has helped to reduce the number of active snares by 94%. Sophia Limm, Executive Director and CEO of WWF-Malaysia, acknowledges that this collaboration has reduced poaching in Malaysia and states that "We now need to scale this up across the country and match it with strong will and investment." A combined effort from all parties can help recover the Southeast Asia tiger population.
How You Can Help!
In the face of tremendous threats to wild tigers' survival, your support is helping to strengthen law enforcement and anti-poaching efforts and to slow deforestation in tiger habitats—all lending to our goal of doubling the number of tigers in the wild by 2022. Your commitment makes a difference in our work and sets an inspiring example that together, change is possible. Thank you!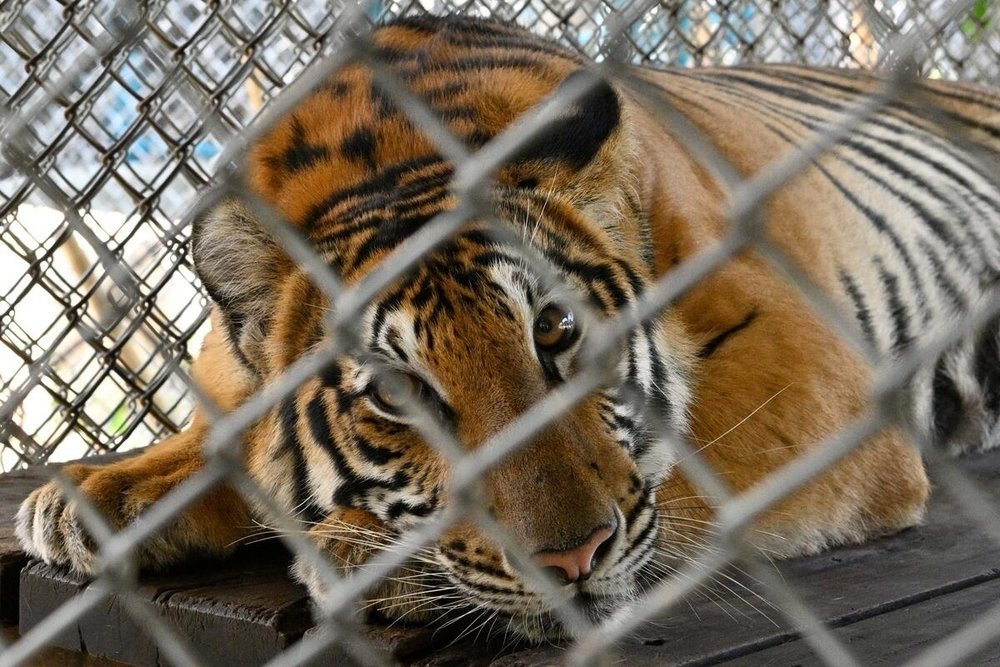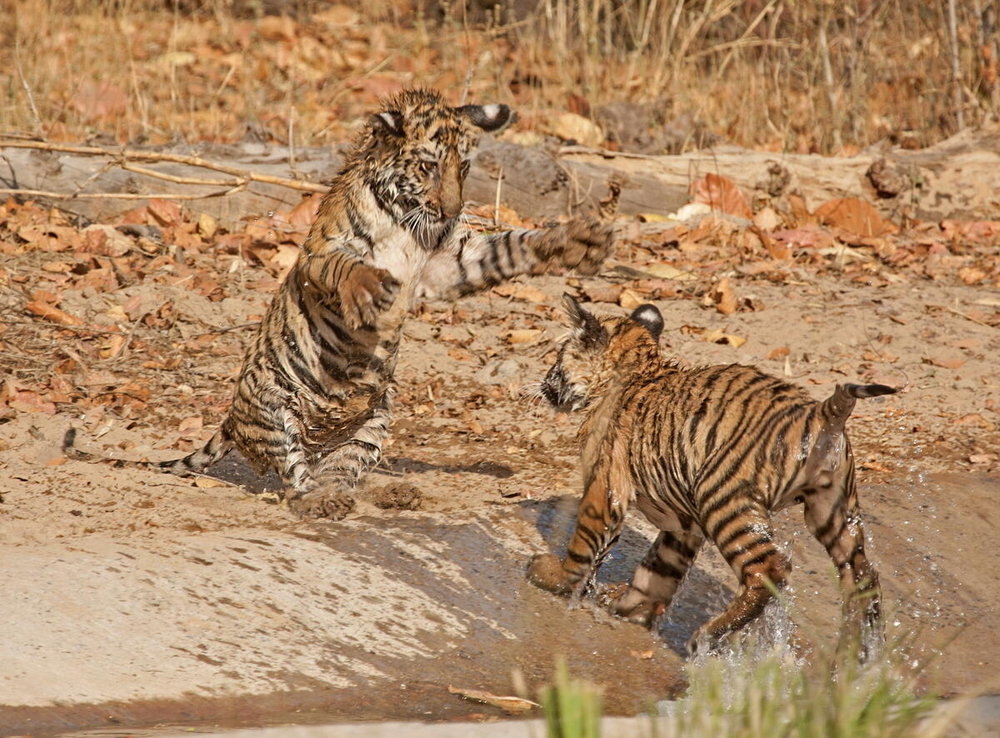 Links: