Project Report

| Jul 1, 2022
A New Fortress for the King of the Forest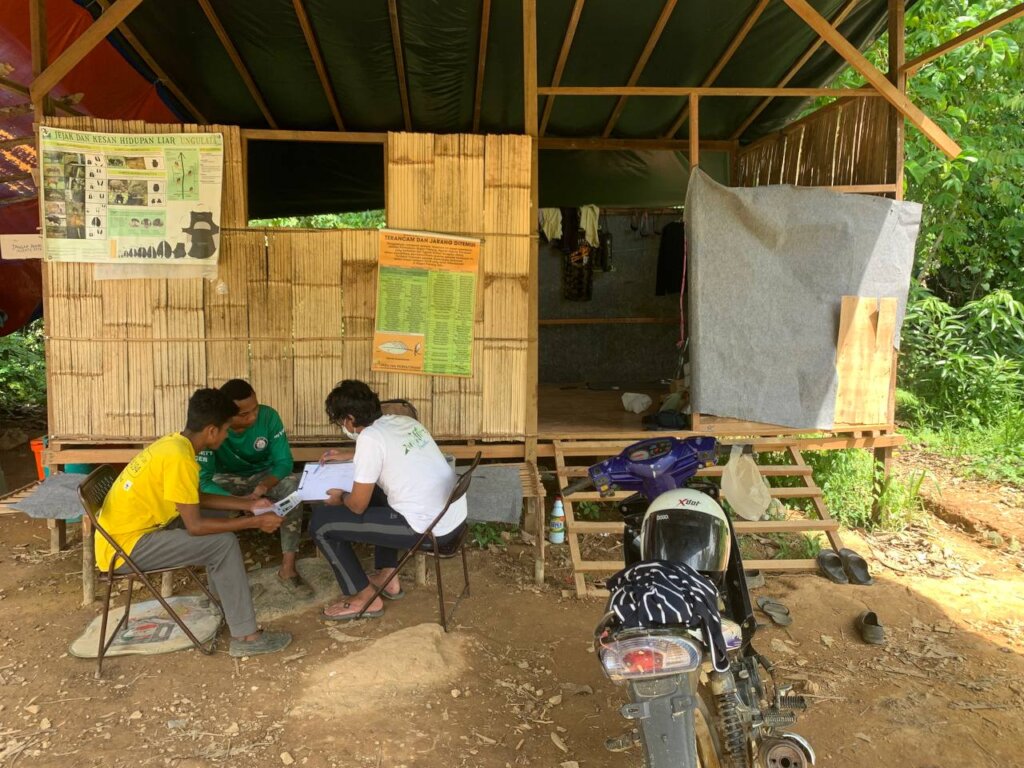 Dear Global Givers,
As pandemic restrictions in Malaysia are almost entirely lifted, life is returning to a new sense of normalcy and residents are going back to their regular routines.
This is good news. MYCAT activities are at full throttle: we have resumed our Citizen Action for Tigers (CAT) Walks and after a more than a two year hiatus, Sungai Yu Ecological Corridor has begun welcoming passionate and concerned members of the public to participate in citizen conservation efforts to protect the critically endangered Malayan tiger and this crucial tiger landscape.
To further strengthen protective human presence in this important wildlife corridor, a new Community Ranger outpost has also been erected at the entrance to the forest to provide around the clock protection.
Data collected by MYCAT and the DWNP since CAT Walks began in 2010 show that snares are typically set up close to access roads for convenience. The construction of new roads for human activities has provided poachers with even more opportunity. The location of the new Community Ranger outpost was selected with this in mind.
MYCAT's Community Rangers have been able to observe movement in and out of the area day or night from this jungle fort and they have already registered a drop in the number of threats found in the area only a month after setting up base there.
A total of 98 post have been set up by the Department of Wildlife and National Parks (DWNP) throughout Peninsular Malaysia. Our new outpost doubles the number of manned outposts in and around the Sungai Yu permanent forest reserve.
MYCAT's Community Rangers have taken to it with a great sense of ownership. A joint effort between MYCAT and the Department of Wildlife and National Parks (DWNP), it was built by local indigenous Bateq using mostly natural materials. Decorated to reflect the personalities of the Community Rangers posted there and flying the DWNP flag, local Bateq see it as a symbol of collective perseverance in the fight to protect their home and strengthen their roles as rightful guardians of the forest.
Much work remains to be done. Land use issues and illegal activities continue to threaten the corridor. With your support, MYCAT's Community Rangers Program has grown in size and effort. Your generosity empowers them and the wider local Bateq community to face these and other emerging challenges, enabling them to protect their way of life and the Malayan tiger with whom they share their forest home.