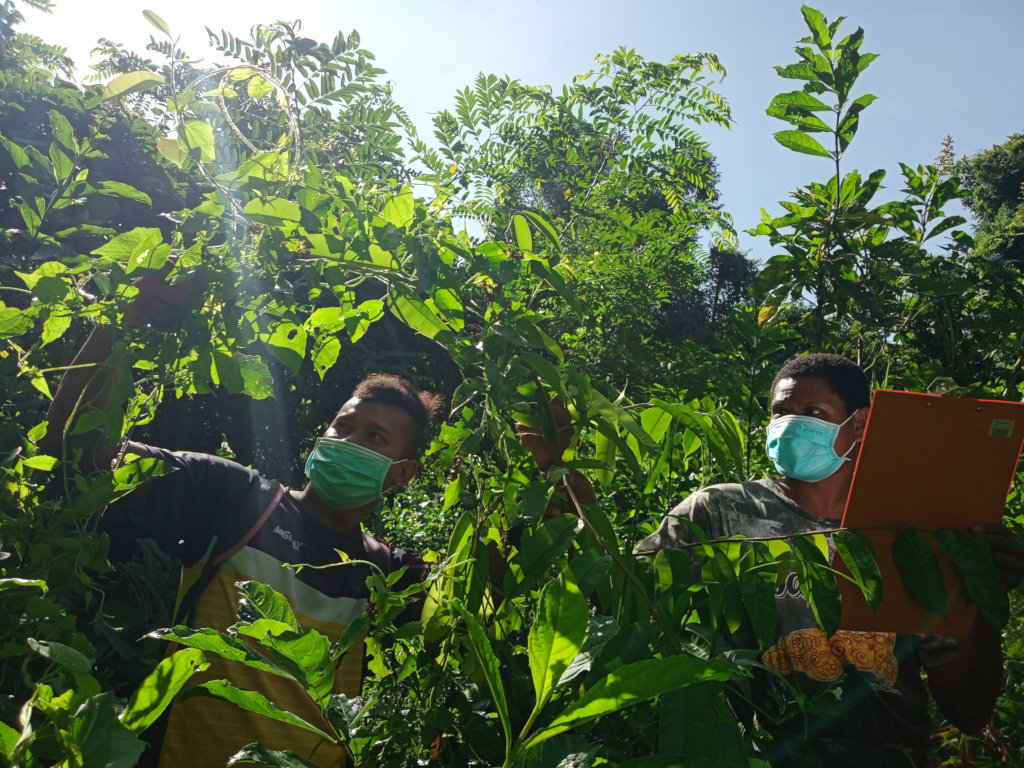 Dear Supporters,
Saving the Malayan tiger, the world's most endangered big cat, in a country known for one of the highest deforestation rates is nearly impossible.
Your support has made the continuation of this extremely challenging work possible in the toughest year that MYCAT has seen in its 18 years of operation. When many organizations and companies were collapsing, we not only survived but also did more conservation than ever before, thanks to your support.
We surpassed the initial donation target of USD50K on this platform. As the General Manager of the MYCAT program, I would like to thank each of the 321 supporters and report the progress of our work.
Due to reasons beyond COVID-19 and its impacts, the year 2020 was, financially, the toughest year. I broke my own records by writing 15 grant proposals, but most were unsuccessful. We survived, much thanks to people like you who believe in our cause and trusted us with your money. I take the responsibility seriously and am always mindful of how to spend your donations.
In this time of uncertainty, your support gave me the confidence that our work is important, and the support will come. We mobilized the funds to fill the gap left by the government and engaged a total of 65 men and 16 women from the local Bateq tribe, an indigenous community, to protect tigers and restore their habitats.
Towards the end of the 2020, welfare grants from the government supported the Bateq's wages for the subsequent six months and with that, the toughest period was over. Aboriginal peoples, including the Bateq, are the most marginalized ethnic group among Malaysians. During this challenging period, we were able to increase the Bateq protection workers' average monthly income by 570% and that of habitat restoration workers by 3,950%. The big jump for the latter group was due to most of the female workers not having any income prior to our engagement with them.
During 2020-2021, the Bateq men planted and cared for 7,462 native tree saplings in addition to the 10,000 trees that had been planted previously to restore severely degraded forest due to road construction, illegal mining, and deforestation. Because of our post-planting monitoring and maintenance, our reforestation effort has a high survivorship rate of 77%. The Bateq women have collected and tended to young saplings at the village tree nursery with 6,700 saplings now waiting to join the growing tiger forest.
For the protection effort, the number of Bateq rangers increased from 10 to a high of 31. They have since undergone nine training sessions and have become proficient in field methodologies. While patrolling over 8,000 km, they disarmed 103 illegal snares and traps.
Due to 300% intensified protection effort and probably the prolonged COVID-related restrictions on human activities negative to wildlife such as poaching, mining, and logging, there were times when the community rangers were reporting tiger presence weekly instead of yearly. Prior to this period, signs of tigers were reported a few times a year in the project site. Besides tigers, other endangered wildlife previously hunted down to local extinction roam free in the safer and regenerating forest. Please know that you are contributing to the ecosystem restoration success.
Unfortunately, despite the movement restrictions, local poaching has continued as indicated by the number of snares and traps found. As the nation accepts COVID-19 as endemic and opens for all kinds of human activities, we need to enhance our protection effort. With only about 100 Malayan tigers left in the wild, every tiger counts towards the survival of the subspecies. Therefore, we plan to expand our protection work, and resume Citizen Action for Tigers (CAT) Walks (see www.citizenactionfortigers.my) and our community outreach program next year.
Lastly, I apologize for not being able to communicate with you more often individually in more meaningful ways. And it is equally frustrating to me that I can't openly share the details of our conservation success for fear of the negative consequences this attention might bring to the vulnerable wildlife. Yet, many entities and individuals have continued to support MYCAT's work for many years, despite so little feedback, and I can't help but believe that my lifework speaks for itself.
Please know that I see the name of every supporter. I've met many of you and some of you have become my dear friends over the years. And furthermore, some of you donate in honor of your loved ones. It is a great honor to receive such a gift of love on behalf of the tigers and their forests. The impact of your dollar stretches far beyond the present recovery of the wildlife. Besides obvious ecological services, the healthy ecosystem will provide humans with a much-needed buffer in the face of the increasingly uncertain future. Our Bateq friends will enjoy the benefit before any other humans will.
Thank you for doing what you can to support our tiger conservation work. Together we are reclaiming wild nature, magnificent tigers included.