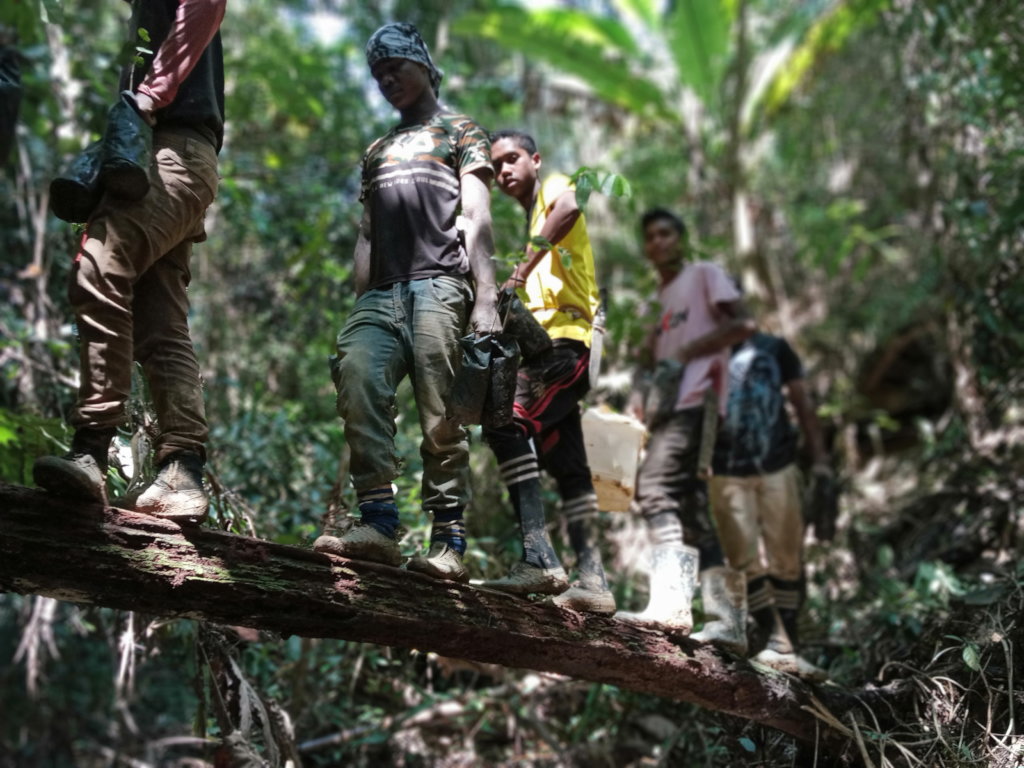 Dear Tiger Ambassadors and supporters,
As we turn the page on 2020, we begin to see a turn in the tide of this pandemic, and perhaps, a revival to hope.
We have not be idle, and due to the contributions from you through GlobalGiving and the support of other generous funders, we have accelerated protection patrols by almost 500% and reforestation efforts by more than 300% from last year!
The surge in patrols have helped us monitor and report numerous signs of illegal baiting and poaching, forest clearing, and gold mining - all of which is detrimental to the endangered wildlife we strive to keep safe.
We are now working closer with the Forestry and Wildlife departments to expedite enforcement patrols and plan outreach programmes for the communities around the wildlife corridor.
Reforestation efforts are at full tilt, and with permanent presence within the corridor, we now have more eyes, ears and hands furthering our legitimate presence while boosting claim and ownership over this significant forest landscape.
Please help us continue our work by donating to GlobalGivings "Little by Little" campaign where all donatioup to 50 USD are matched 50% by GlobalGiving! This campaign runs next Monday for a week.
Thank you all humbly as we keep on fighting for the Malayan tiger!