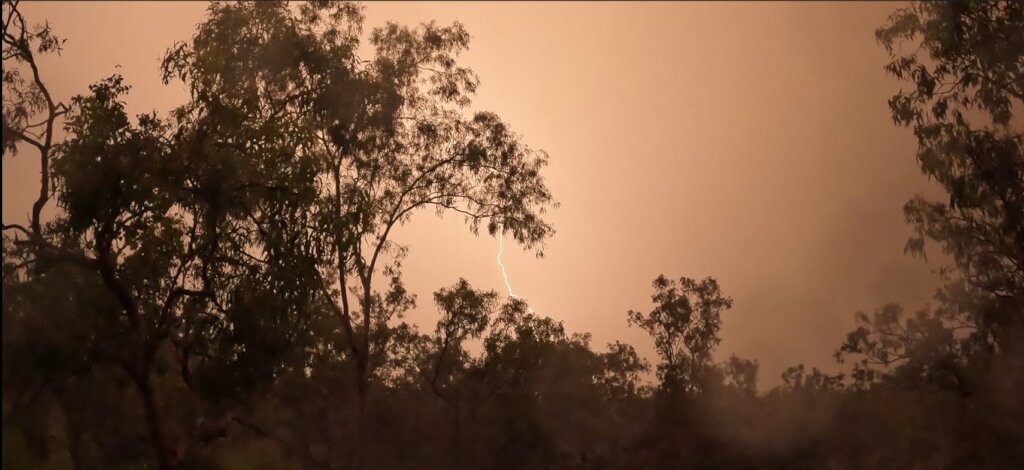 Hi everyone,
Forever Wild's staffing goal is only to have a small team, so that most of the funds we raise go towards innovation, land management, and creating opportunities for local communities. So far so good, though that means we are busy! But we love it :-)
There has been a huge amount happening. Forever Wild is rapidly being recognised in Australia as a leading organsiaion in tackling the climate and biodiversity crisis. We have created an Australian first with our recent acquisition of 560,000 acres, blending donations with carbon finance. We are also now about to launch a world-first in finance for applied conservation management.... You'll have to wait until next time to learn more though.
On the ground, things are just as busy. The tropical north of Australia saw a huge Wet Season, and our Wetlands reserve literally had rivers flowing across the land. The wildlife is happy though.
Also, this year we will be helping a local Indigenous organisation to start running some tours on the reserve. We assisted three ladies to establish the company and to do their business planning, and we are looking forward to their first venture with us later in 2023.
Work has begun on our Western Deserts program, and initial surveys have revealed a population of Mallee Fowl. This extraordinary species is part of a family of birds only found in Australia and the islands of Papua New Guinea / Irian Yaja. They create large mounds of earth and leaf litter, where the heat from composting material incubates the eggs. The Mallee Fowl is adapted to very dry environments, and is a threatened species. We have also done initial surveys of the spinifex lands (a type of spiky, desert grass that provides shelter to small animals). With over 2000 sq km to explore, it will be some time before we have the data.
Perhaps most critical at this time is our contribution to the climate crisis. The two Western Deserts properties will sequester over 400,000 tonnes of carbon over the next 20 years, and already store millions of tonnes that will now never be released under our managment.
So far, so good!
Best wishes to everyone,
The Forever Wild Team
Links: