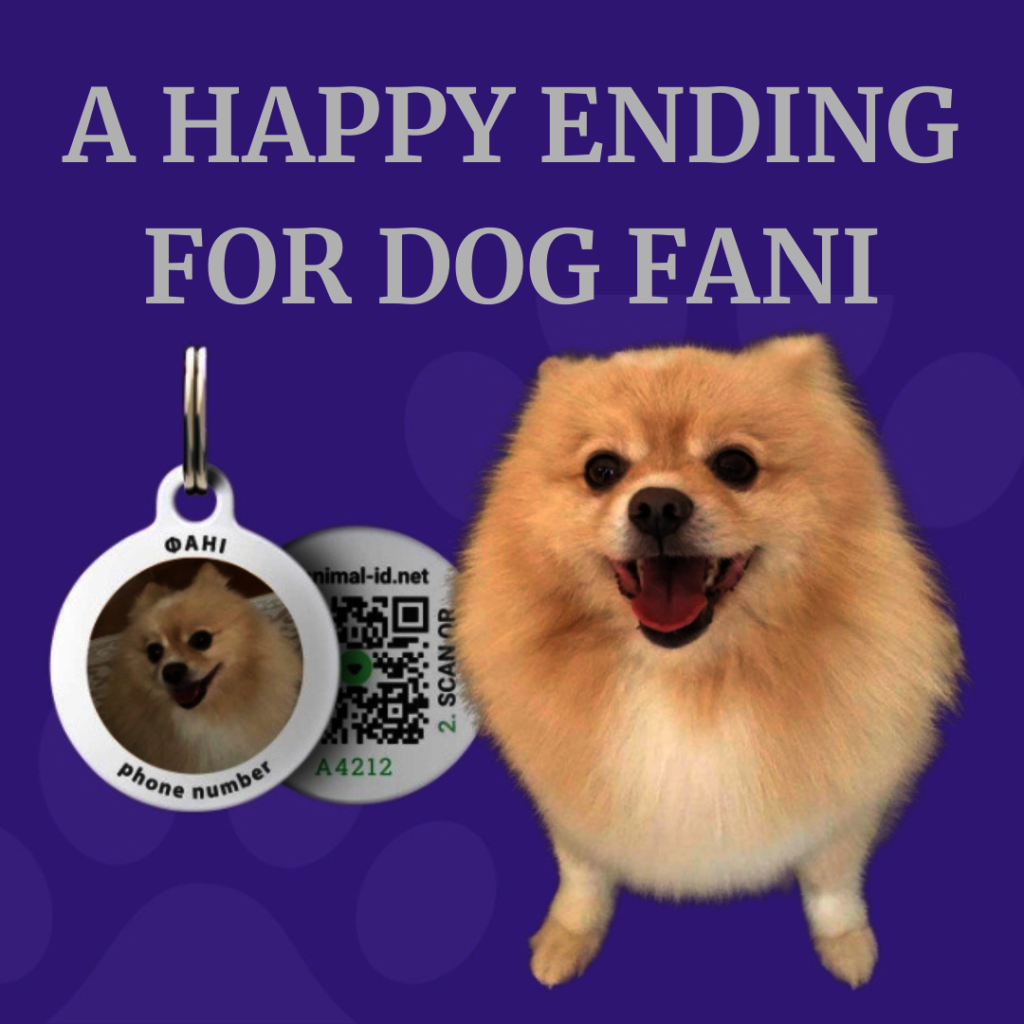 Another incredible story from our four-legged friends & their owners.
This time we`ll tell you about the dog Fani and his "journey" from Chernivtsi to Odesa. The "trip" was full of amazing moments but definitely with a happy end!
Stay tuned…
There was September 18 and Fani started his ordinary day: breakfast, walk, games, etc
However, he suddenly got scared and ran away. With the whole family, friends and acquaintances, the owners started searching, but unfortunately without effect. Ads about Fani were posted in local groups in Chernivtsi, chats and social networks.
In the following days, the owners were alerted that someone had seen how a girl caught Fani. However, no one contacted the owners.
As soon as they realized the dog might have been stolen, they acted decisively: notified local vet clinics, posted announcements in search groups, and listed Fani as wanted in Animal ID database.
Vet clinics in other cities were asked to check the dogs, as Fani had a microchip. Owners awaited news.
On September 23, the call rang and the owner picked up the phone. The girl reported that she worked at a veterinarian clinic in Odesa. Then the girl asked the owner to tell Fani`s microchip number, and miraculously, all the numbers matched! However, how did Fani end up in Odesa?
It turned out that the dog was dumped. Fortunately, the truck drivers who stopped suddenly to avoid running him over, found him on the highway near Odesa. Despite their best efforts, the truck drivers were unable to take him with them. Another car stopped nearby. The wonderful girl - Maryna - emerged from her car. She agreed to help our four-legged friend and took him to the vet clinic. There the vets checked the microchip number and found the registration in Animal ID database and an announcement on the Internet as well.
The owners were in touch with Maryna until they took Fani away. Maryna took him for a medical examination: it turned out that due to stress, Fani had heart murmurs. She took it to the groomer as well. Maryna fed, worried, and took care of Fani. The dog even managed to work in the office and received treats as a salary! The owners are very grateful to Maryna, the veterinary clinic and Animal ID. Otherwise, they would never have found him.
You need to be a responsible pet owners, microchip your pet, issue documents, purchase QR pet ID tags, and register them! This will help to find the owner ASAP in case of being lost.
Take care of your four-legged friends!