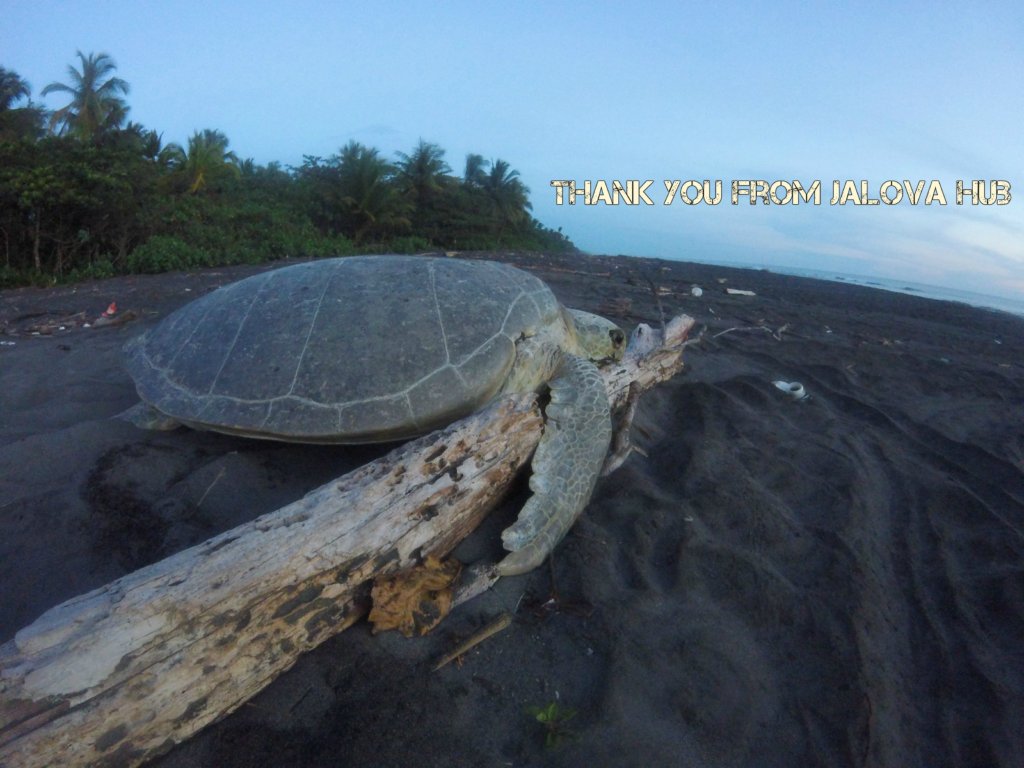 Dear Supporters,
As 2016 draws to a close, we like to take a few moments and reflect on what we have managed to achieve here in Tortuguero National Park (TNP) thanks to your amazing support.
TNP, where Jalova Research Station is located, is a protected area for thousands of species, some of them listed in the IUCN Red List of Endangered or Vulnerable Species. Working in partnership with SINAC, Coastal Jaguar Conservation (CJC) and The Sea Turtle Conservancy, we work towards the conservation and research of birds, mammals, amphibians and reptiles. We work to support the work of the local park rangers who work tirelessly to protect the wildlife here. Most notably is the work to conserve the turtles and jaguars who call this park home.
Camera Traps
During the course of 2016, we supported our partners at CJC by purchasing and installing 9 camera traps and the associated material required to keep them field operational. These cameras are essential to the continued monitoring of the jaguar population of TNP, and their predator-prey relationship with the four species of marine turtle that nest in the area. We have managed to gather valuable footage and data over the course of the year using these traps.
In August we had one of our busiest data collection periods yet, and the camera traps were invaluable. We were able to capture incredible footage of Jaguar predation on the marine turtles. We came across a record number of 44 kill sites on the 15 mile stretch of beach. We are then able to set up camera traps near the kills to see if there is any more predation activity on the carcases.
Park Signage
We were also able to purchase new signage for TNP. The 38 signs that we were able to get made and installed, illustrate the restrictions and regulations in TNP. There are signs indicating the road speed limits, the prohibition of fishing, hunting and poaching activities, and speed limits within the river channels. This offers a huge amount of support for the rangers and makes their supervision and monitoring activities in the park a lot easier.
Your support makes the work that we do possible. Thank you for supporting us in 2016!
We wish you a happy festive season and a prosperous 2017.
With Gratitude,
GVI Jalova