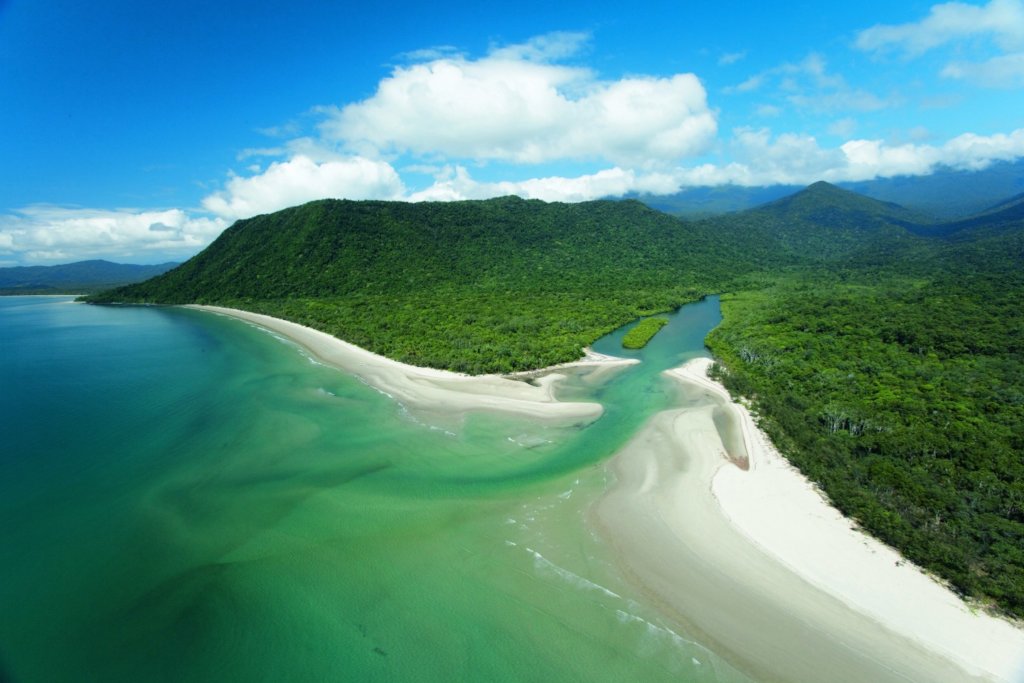 The Daintree Rainforest and Great Barrier Reef share a number of similarities, aside from their location. Both of these stunningly beautiful areas are blessed with significant levels of biodiversity. Both have life forms that exist nowhere else on the planet. Both are internationally recognised as remarkable and critically important ecosystems to protect – both for now and for the future.
We know that these two important ecosystems offer a great deal to the well being of their surrounding areas. But they also share a symbiotic relationship that is vitally important, and this relates to water - specifically to water quality. As Dr Robert Kooyman, Rainforest Rescue's Scientific Advisor states:

"Rainforest and reef are linked… by water. In the Daintree lowlands ancient trees hold aloft a continuous canopy that protects the land and soil… right to the fringe of stream and reef. Here, evolution is not a memory, it is alive and nurtured by clean, clear, water."

On Lot 46 which YOU have helped us protect forever, there is a main creek that flows through to the Daintree River and then to the Great Barrier Reef.

The protection forever of this huge property and the fact that over 50,000 trees were planted here to regenerate this damaged land, continues to be a huge win not only for the Daintree lowands but also now, it is proven, to the Great Barrier Reef itself.

Recent water testing undertaken by Rainforest Rescue has found that by replanting trees to regenerate rainforest, we significantly reduce the amount of turbidity (sedimentation that flows from the property) when compared to neighbouring properties that are damaged and not restored. This is significant as turbidity measures the sediments in the water - which in turn stifle coral in the Reef.
So, your investment in Lot 46 has enabled yet another one of the Earth's most beautiful ecosystems to be healthier as a result!
The growth of the trees at Lot 46 continues to be incredibly strong, and all seedlings and this property are safe despite major flooding in recent weeks.
Thank YOU so much for making this happen!