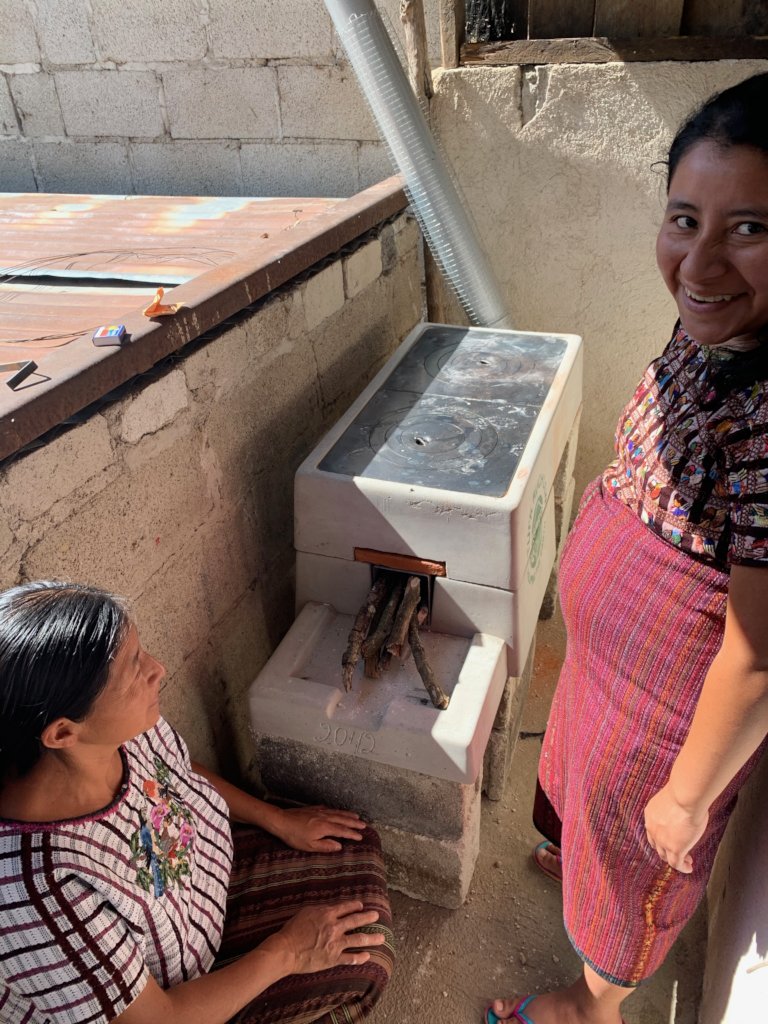 Greetings from Tui'k Ruch' Lew! We hope that all of you, who have so generously supported TRL in the past, are safe and well.
Unfortunately, Santiago Atitlan, the community in which we are based, is one of two lake towns with registered cases of COVID-19. Presently there are 54 identified cases and 3 deaths. The national government has mandated strict protocols to protect the population and the local government is quarantining affected individuals and those who have been exposed.
Our clients are particularly vulnerable to the negative outcomes of COVID-19. New research suggests those living in places that are exposed to air pollution are more likely to die from COVID-19. Our clients mostly live in densely populated areas with high potential for transmission of the virus. Moreover, they have limited access to healthcare services. With families forced to remain indoors, those with an ONIL stove are much better positioned. Eliminating the dangers of HAP is especially vital now more than ever.
In addition to the health threat, the economic consequences of lockdown orders have severely threatened the wellbeing of community members. The informal economy is a primary source of income for community members (e.g., selling roasted ears of corn harvested from one's own cornfields or home-toasted peanuts, by the ounce, on the street). Now the sale of any edible on the street is prohibited. Tourism, another large source of income, is non-existent. Many of our female clients earned money from beadwork, weaving and embroidery -- artisan products sold directly on the street -- that are not necessarily linked to international or online markets. Without work and reliable income, many families are going hungry. TRL, like several groups in the area, has begun to distribute food aid with the support of the Rotary Club.
The savings on daily wood fuel use made possible by an ONIL stove are key in a time like this. In spite of the financial hardship, we still have a high volume of requests for stoves and replacement parts.
As soon as the local government allows, we look forward to continuing our work and kindly appreciate any support you might be able to give.