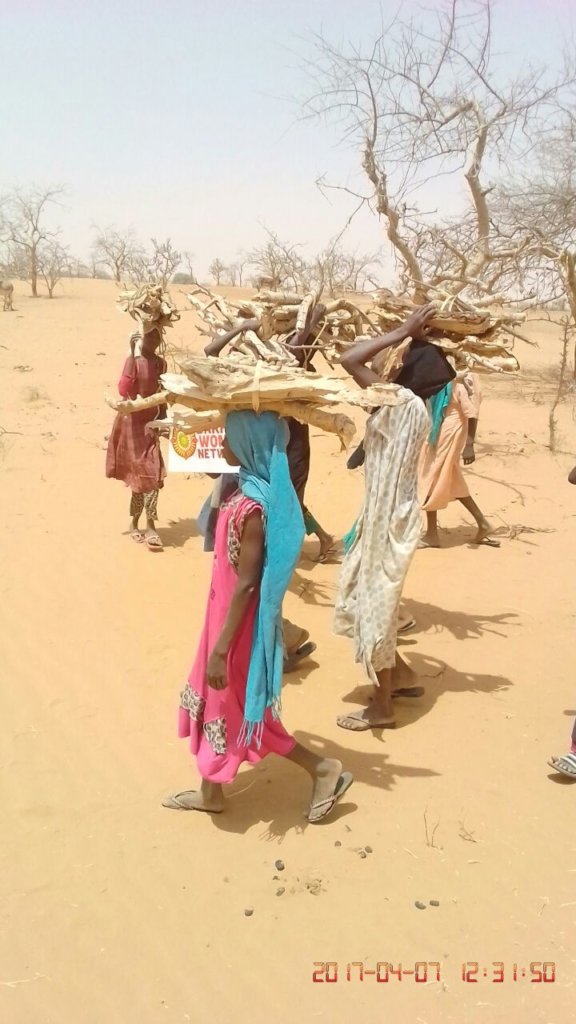 Hello supporters and friends,
I apologize for the delayed report, it has been extremely difficult to receive information from the refugee camps due to weather and broken phones, which are our only means of communication.
Currently the Sudanese government is in a process of changing due to the revolution started by the Sudanese youth. Unfortunately, security in Darfur and the security surrounding the refugee camps has worsened worse. Many young civilians have been raped while attempting to collect firewood.
In addition, there are more updates about the other upcoming and current projects.
Cell Phone Distribution
Cell phone donations are very helpful for two reasons. Firstly, the two cell phones we gave to our volunteers allow Darfur Women Network (DWN) to communication with them and to send and receive documents and information.
The second reason is that the cell phones help to protect refugee women and girls from rape and violence. We would like to give more phones away to the refugee women as protection. They can use the phones to collect information about what is occurring by the camps before the head out to collect firewood. Please help us by donate phones to achieve to help protect the vulnerable refugees.
Safe Stove Production
It is currently the rainy season in Chad. Thus, the Economic Empowerment Group, who make safe stoves, in the Darfur refugee camps, are waiting for the summer to return to continue producing stoves. The rain has started from June 2019. By October, the environment will be suitable for making and distributing safe stoves in the Touloum Camp. Refugee mothers are waiting to receive their safe stoves to reduce their trips to collect firewood by 75%.
Hungers
The World Food Program reduced the food that is provided to Darfur refugees in Chad. The refugees have experienced hunger for months. https://www.youtube.com/watch?v=P1JfGOG74C0&feature=youtu.be&fbclid=IwAR30zQ9jjH8y4TRTeMYEIhNlAz-GD45E6gqsMjUY3Dw3lypgmJWScca9OkQ
Water Project
This project provides drinking water to the refugees from Darfur in Touloum camp in Chad. Please check the link to see our water project: https://www.globalgiving.org/projects/water-project/
Donation Update
Your donations have helped us to provide safety tools to the refugee volunteers who clean up the wells to make drinking water available to the refugees in the camp.
We are grateful for your commitment, without your support, we would not be able to achieve our goals. Thank you so much for your support!
Please check our link:https://www.globalgiving.org/projects/protect-empower-refugee-women-and-girls-from-darfur/