Project Report

| Jul 11, 2023
Where Do the Birds Go? And Your Donation Matched!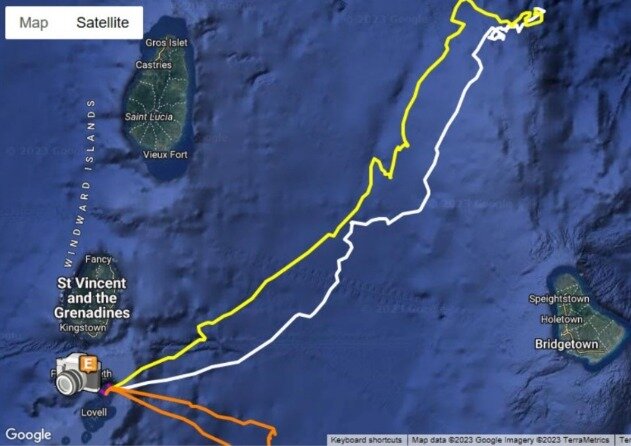 While protecting seabird nesting islands is of utmost importance, we also need to understand and protect the areas where the birds forage, where they find the food that nourishes the next generation back at the nest. With this in mind, we recently deployed GPS trackers on adult Red-footed Boobies nesting on Battowia island, Saint Vincent and the Grenadines, a globally recognized Important Bird Area (IBA). The results show that some birds are far ranging. For example, one bird went north of Barbados on an overnight trip, covering about 500 kilometers (300 miles)! This data is an important tool in advocating for protection of marine habitats.
During the expedition, our team of researchers and citizen scientists from the Grenadines Seabird Guardians surveyed the Magnificent Frigatebird colony on Battowia. Being one of only approximately five frigatebird colonies in the entire Lesser Antilles, we are happy to report that many large chicks were observed!
With almost one hundred islands, islets, and cays, conducting seabird research at remote locations requires a significant amount of time and a reliance on the skills and experience of our Grenadines Seabird Guardians. Recently, we welcomed three highly skilled fishermen/seafarers as new members of the Grenadines Seabird Guardians to monitor seabird populations. These individuals were trained by Vaughn Thomas, a fisherman and sailor who has been part of the team since 2019.
To continue training and supporting volunteer citizen scientists with the Seabird Guardians, we rely on contributions from GlobalGiving donors. We are excited to announce that there's a great opportunity to support this work...GlobalGiving will MATCH DONATIONS over US $100 on Wednesday, July 12, 2023, starting at 9 a.m. Eastern Time! The higher the amount, the higher the match while funds last so we encourage you to donate early to ensure your contribution is matched.
Thank you so much for making this work possible!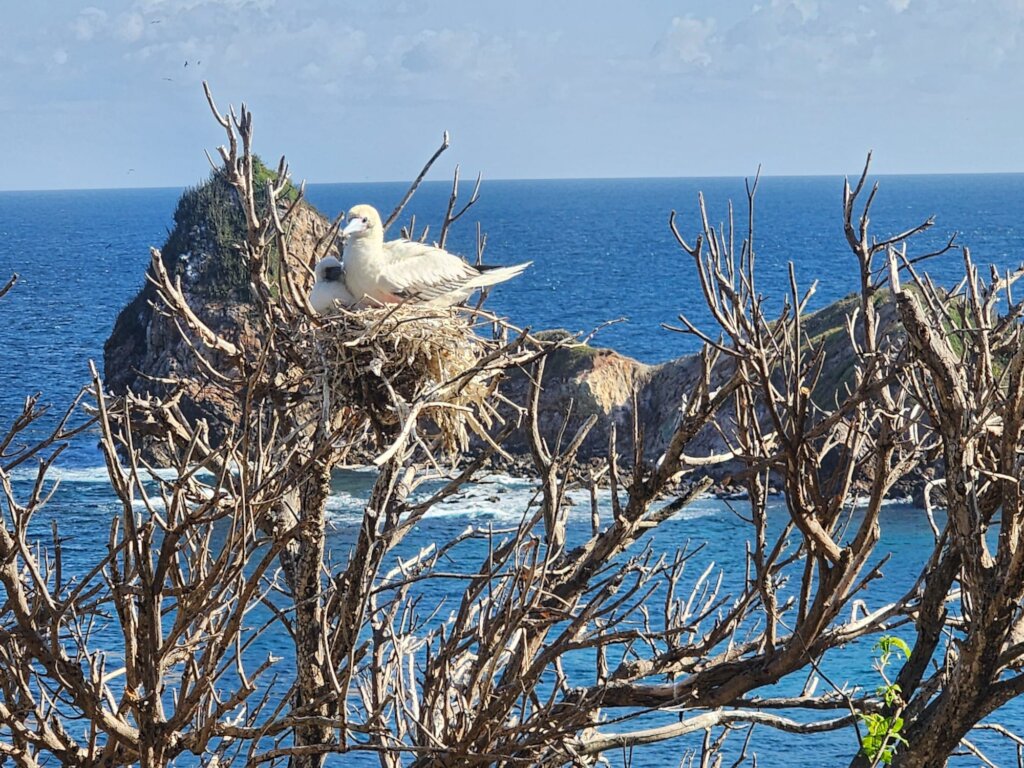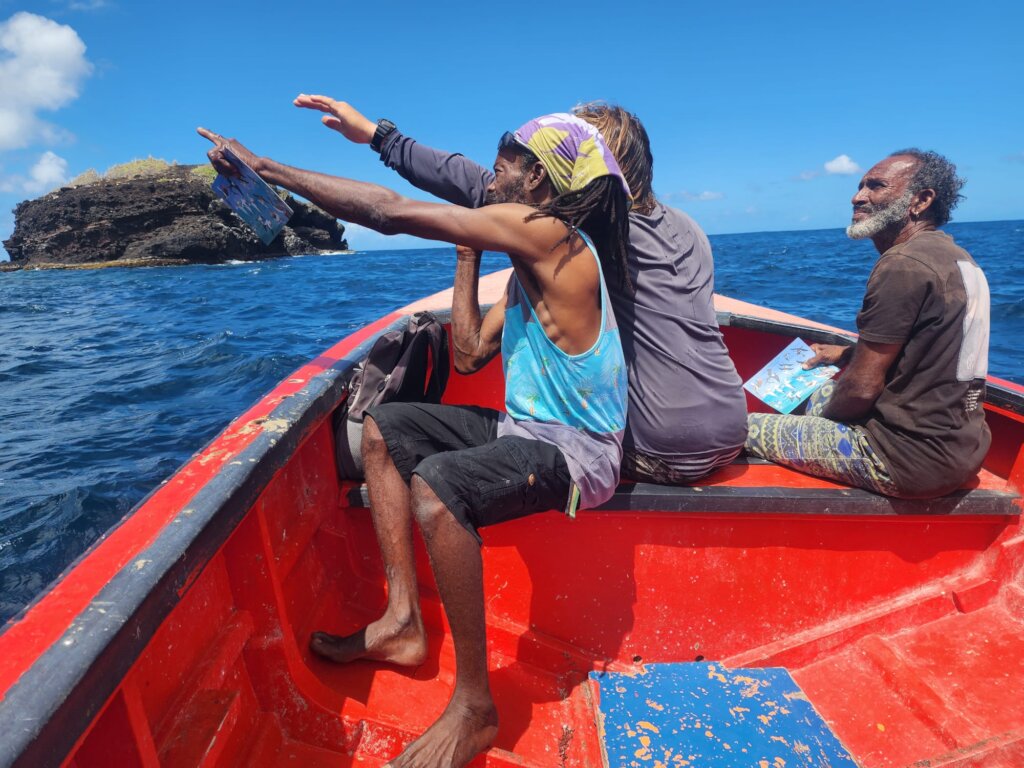 Links: