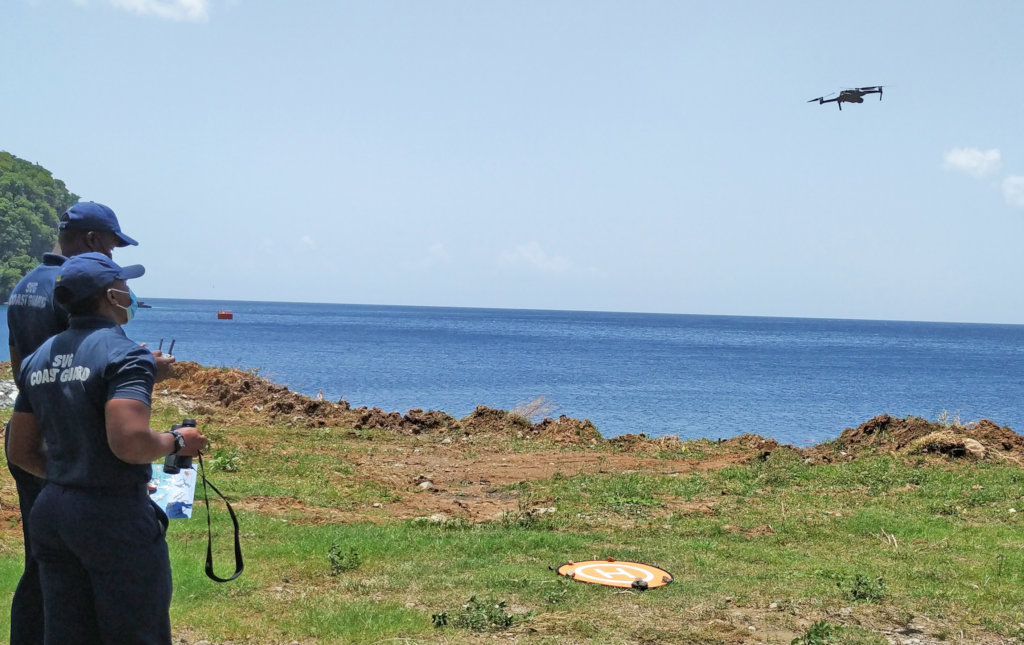 It's now hurricane season and many seabirds have adapted to avoid nesting during this sometimes-destructive time of year. With less nests to monitor, it's a great time to build new skills and knowledge!
Protecting and studying wildlife is challenging in remote or difficult to reach seabird nesting colonies. Yet it's critical we protect these globally and regionally important populations. To support local law enforcement and conservation organizations, we hosted a training on the use of drones or Unmanned Aerial Vehicles (UAV).
Drones provide a cost-effective method for ensuring that nesting areas are properly monitored and protected. Staff from enforcement agencies spent five days in the classroom and in the field learning about UAV safety, maintenance, privacy issues, data analysis, and avoiding wildlife disturbance. Check out the TV news story.
The Grenadines archipelago includes more than 80 islands and cays. Deciding which sites are most important for restoration takes a community effort. This was the focus of a recent meeting of the Grenadines Seabird Conservation Plan Working Group. The diverse group of local stakeholders shared personal site-specific knowledge focusing on managing non-native mammals like rats and goats.
These introduced animals damage island biodiversity in many ways such as by eating the eggs and chicks of seabirds and destroying vegetation. The knowledge and experience of Working Group members are crucial for making informed decisions.
Whether it's stakeholders, trainees, or supporters like you, it's the community that makes this project successful. We thank you for your support and hope you'll consider donating to ensure these research, education, and conservation activities continue to protect and restore vital wildlife populations.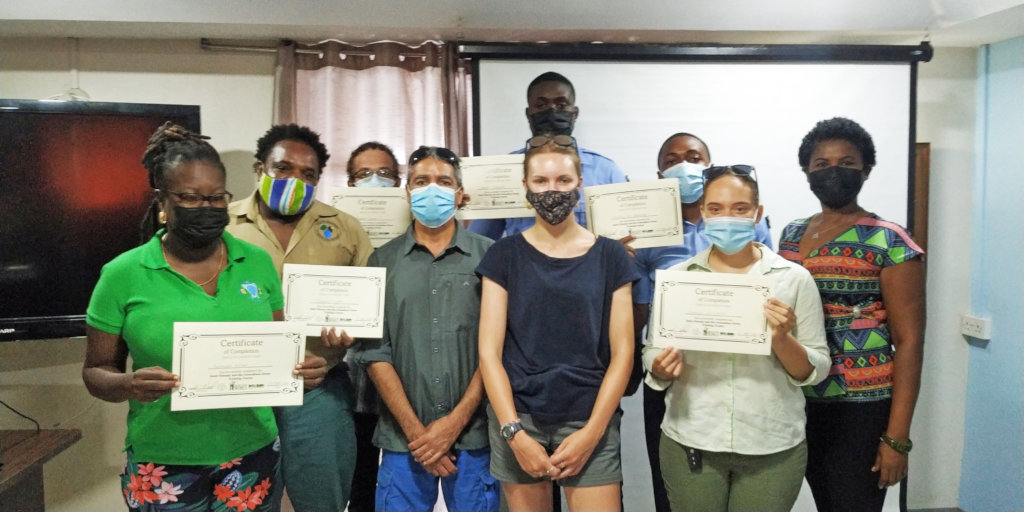 Links: