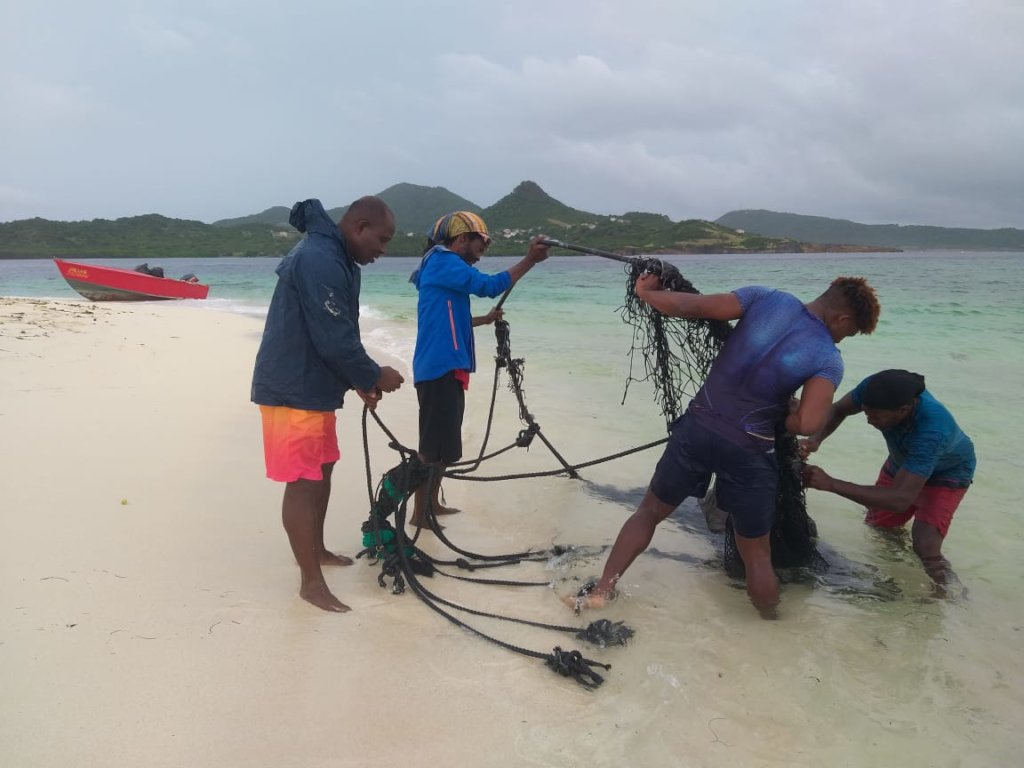 As storm clouds gathered on the horizon and the winds whipped up the seas of remote White Island in the Grenadines, volunteers hurried to pull a large fish trap from the sand. White Island was one of several islands our team and partners cleaned as part of the International Coastal Cleanup. This is also hurricane season and many seabirds do not nest during this time, which means we did not disturb them when visiting the islands they call home.
Marine litter, especially plastic, is a threat to wildlife, including the seabirds and sea turtles that nest on these uninhabited islands. They can get tangled in litter or mistake it for food and get sick or die from eating it. Sadly, ocean currents carry litter to the most remote places in the world, which are also often the last refuges from human development and disturbance for wildlife.
Over 600 pounds of litter was collected during September and October, including more than 2,000 plastic bottles as well as hundreds of shoes and pieces of styrofoam! The litter was loaded onto a wooden fishing boat and disposed of at the waste facility on the main island.
Cleaning up litter is not enough, though. Our outreach programs and school curriculum include lessons on the importance of reducing plastic use and properly disposing of waste. Since this was the first time these islands have ever been cleaned, our hope is that there will be much less litter during future cleanups as citizens and companies around the world start acting responsibly to reduce marine litter.
Your contribution makes these important programs possible. Over the years, our team has trained dozens of members of the Grenadines Seabird Guardians, who serve as citizen-scientists, environmental advocates, and now litter fighters. On behalf of these volunteers, I'd like to express our sincere gratitude for your support and empowering individuals to take action in protecting these crucial nesting sites.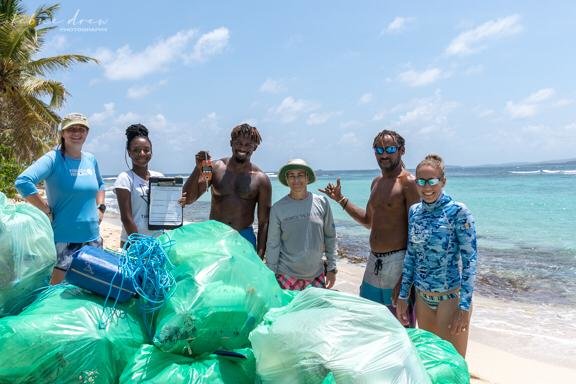 Links: