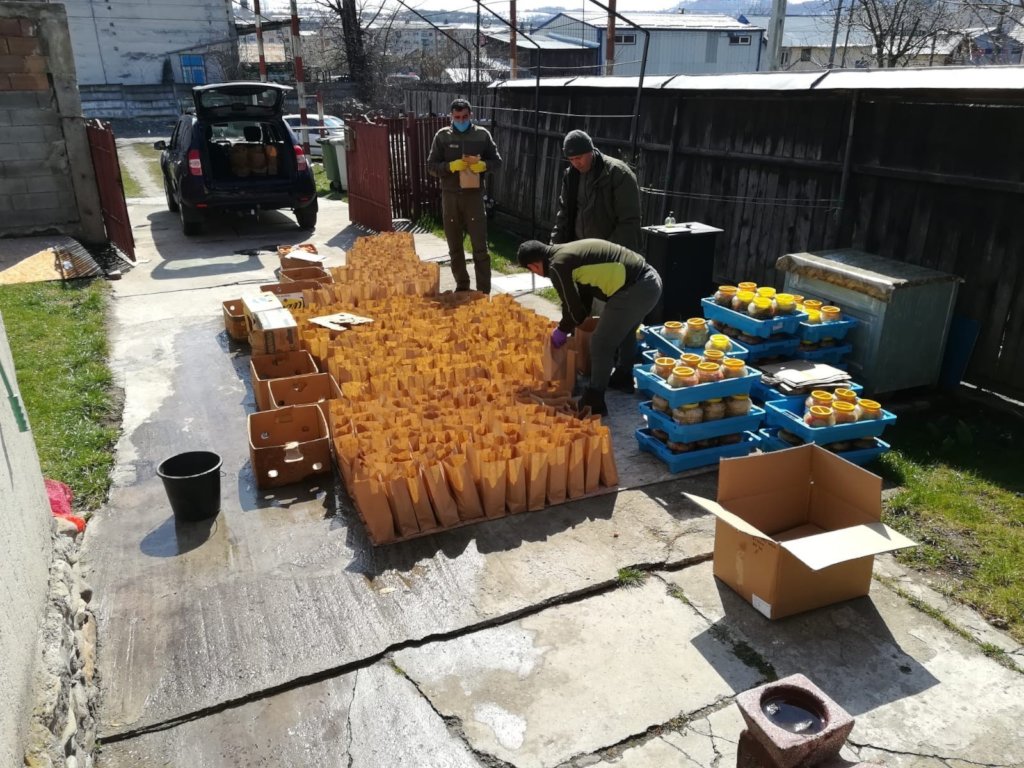 Last week, Foundation Conservation Carpathia (FCC) joined the solidarity movement in the face of the Covid-19 pandemic and bought and distributed the first 500 packages of food and hygiene products to the elderly in need in ten communities of our project area in the South-Eastern Fagaras Mountains and Leaota.

As of April 5, we have raised 102,000 €, which means we have about two months of the Food for Elders Program covered and it allows us to move on to phase II of the program which we hope you can support.
With the lock-down and the consequent hardships for the local people – especially the Elders over 65 years, and those who don't have relatives in the village and who don't have sufficient income, the situation in the rural areas has turned quite dramatic. All eyes are on the cities, the sick, and the hospitals, but the situation in the countryside is by no ways less worrying.

For this reason, we decided to help our neighbors as a humanitarian gesture. We set up a project team within FCC for this and developed a "Food for Elders Programme". Given the situation and the ban on buying bigger quantities for stockpiling, and our philosophy to mainly support local small-scale producers, we faced quite a challenge, but succeeded:
We purchased more than half of the products (cheese, vegetable spreads, potatoes, apples, bread, honey, pickled veggies, etc.) from local producers and thus supported the local economy in these hard times.
We managed to convince a large C&C to assemble the remaining products (oil, sugar, salt, rice, corn flower etc.) and deliver them for free to our logistics centre in Rucar.
We managed to get sanitary products (toilet paper, hand soap, etc.) sponsored from a big online distribution company, and a car sponsored from a car-rental company for delivery.
We asked the town halls in 10 communities in the project area to identify people who are really in need – and managed to get a good cooperation with all these communities.
Our staff worked tirelessly to organise this all, to assemble the food bags, and deliver yesterday and today the first 500 packages to people in need. The further distribution of these packages will be carried out regularly during the next four weeks for these 500 people, as long as the emergency situation lasts, and the seniors are not able to be mobile.
If you would like to contribute and help to increase the number of people supported in the area or to support the possible extension of the support period, please donate. Yesterday we managed to create 500 smiles of people in need!
For more information you can go to our website at "carpathia.org." Thanks so much!