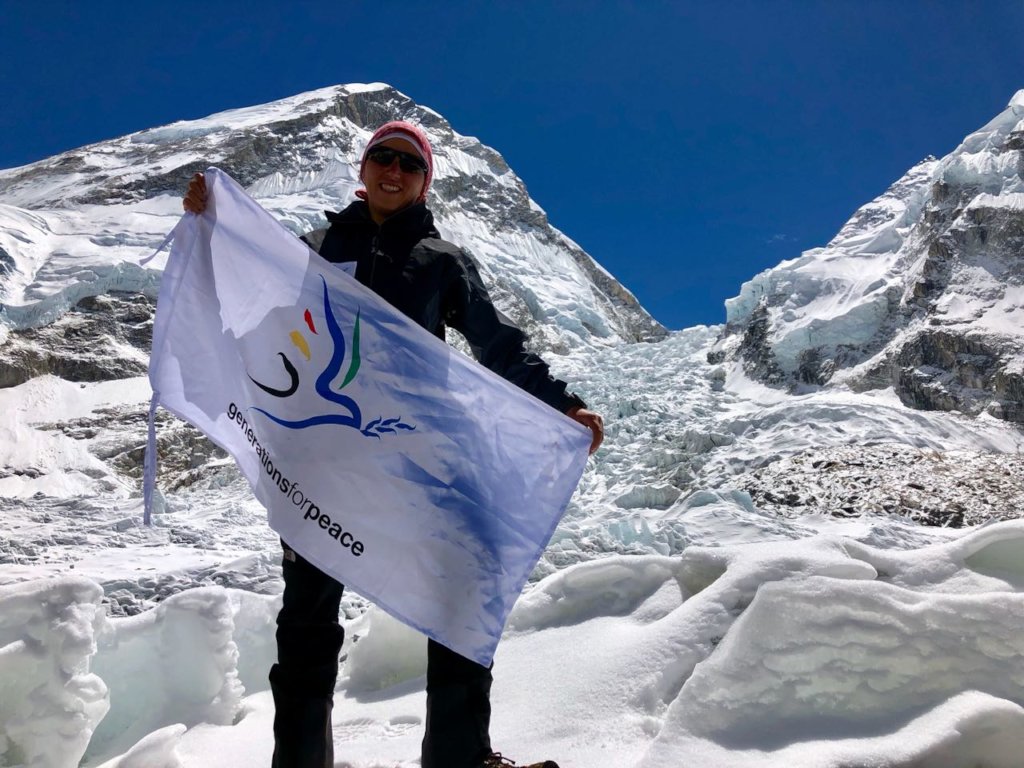 Having climbed Nepal's Mount Lobuche and Russia's Mount Elbrus – two of the world's tallest and most difficult mountains – in 2018, Lama is continuing in 2019 to draw attention to the fact that women are not only capable but also willing to face any challenge, no matter the nature. In order to highlight this, she is now looking to be the first Middle Eastern woman to summit Everest, the world's tallest peak.
Building peace is a challenge that we face globally and locally every day. However, when everyone – men and women, alike – is given the opportunity to contribute, engage, and lead with their own skills, in their own communities, by their own passions, that challenge can be overcome. However, when we draw lines of division between us, quieting those who have the potential to lend a hand to the peacebuilding process, we hinder the progress and limit the ways in which conflict can be transformed in scales large and small around the world.
Women are too often quieted – forced into the outer edges of the peacebuilding conversation. Friends of Europe earlier this year shared statistics regarding Women, Peace, and Security, which revealed the still minimal role women play in peacebuilding on a global scale. As of June 2016, only 22% of national parliamentarians are women; from 2008 to 2012, women were signatories in only 2 of the 61 peace agreements; and between 1990 and 2010, only 92 of almost 600 peace agreements even referenced women.
As an integral leader of an international peacebuilding organisation based in Jordan, Lama knows first-hand that women play a vital role in efforts to build lasting peace on both global and local levels. In fact, when women are included in peacebuilding processes, there is a 20% increase in the probability of an agreement lasting at least 2 years, and a 35% increase in the probability of an agreement lasting at least 15 years. So why aren't they consistently more central to the conversation?
In continuing her efforts to promote women's roles in peacebuilding through highlighting the challenges they are able to overcome, Lama will set out to climb Everest in Spring 2019.