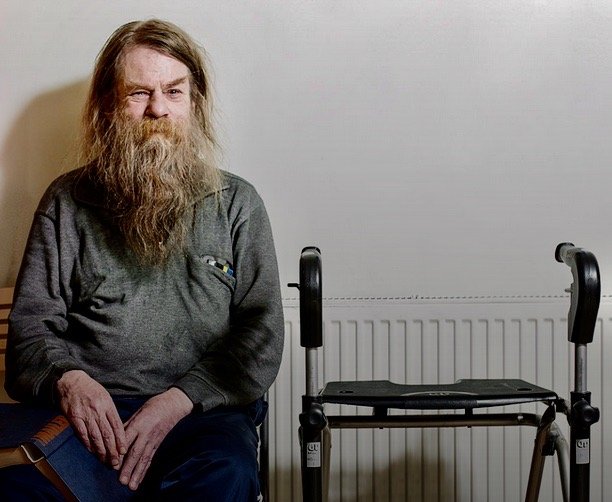 "The COVID-19 pandemic poses great challenges for older adults and their families, support systems, caregivers, and medical and mental health care providers. Increased mortality among older adults following infection with the novel coronavirus, is now well established. Older people already are vulnerable to the effects of isolation and face bad consequences from social distancing, which may trigger or worsen anxiety, depression, substance use, and other psychiatric disorders. As long as social distancing guidelines remain in place, older adults in recovery from substance use disorders may find themselves cut off from support if they are unable to effectively use online treatment and self-help resources" (Satre et al. 2020).
"Supporting and protecting older people living alone in the community is everyone's business," said Dr Hans Henri P. Kluge, WHO Regional Director for Europe, addressing journalists at a virtual press briefing. "I am reminding governments and authorities that all communities must be supported to deliver interventions to ensure older people have what they need. All older people should be treated with respect and dignity during these times. Remember, we leave no one behind."
Support for older people, their families and their caregivers is an essential part of the countries' comprehensive response to the pandemic. During times of isolation and quarantine, older people need safe access to nutritious food, basic supplies, money, medicine to support their physical health, and social care. Dissemination of accurate information is critical to ensuring that older people have clear messages and resources on how to stay physically and mentally healthy during the pandemic and what to do if they should fall ill.

The Blue Cross Sininauhaliitto is and has been committed to helping vulnerable people during the Corona crisis. Food was distributed to families and elderly in Rauma, online meetings were held, self help groups were organized. The organization also became involved in politics. In May, the Blue Band Union discussed the effects of the corona crisis with the day-care actors. Many good tips and policies came up, which can be multiplied with other actors. They collected ideas, thoughts and policies that have risen in the discussion.
There were also changes for the employees. During the Corona period, the Blue Ribbon Association offers its office workers the opportunity to have a helpful work well-being morning at Skata's farm. So there was variety during the home office time. For example the new lawyer Saija was doing firewood at the Skata's farm and at the same time getting to know Green Care.
It is important that we all continue to look after the elderly people in our community. We should contact them regularly and offer our help.
Thank you dear donors for all financial support. Together we are working against loneliness and for a life without addiction.
------
Sources:
Satre, Matthew E. Hirschtritt, Michael J. Silverberg, and Stacy A. Sterling (2020): Addressing Problems With Alcohol and Other Substances Among Older Adults During the COVID-19 Pandemic, American Journal of Geriatric Psychiatry.
WHO (April 2020): Supporting older people during the COVID-19 pandemic is everyone's business.