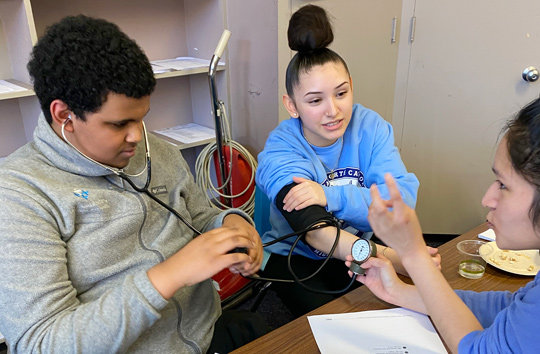 MIKE Program encompasses more than science, youth development and health curriculum. We also embrace cultural values, ideas and perspectives to guide how we approach and advocate for good health. This summer, as we prepare for a new school year, we are amplifying our outreach to better reflect the needs and interests of those we serve.
MIKE works with high school students who stand within the intersectionality of our communities. We provide mentored health education to advance more equitable outcomes within communities experiencing higher rates of health disparities. We are enriched by the interactions, experiences and collaborations we share. We then internalize these contributions into our mentored health education content, lessons, activities and multi-media resources.
"I am so happy that you do what you do and people like you are making the difference that we need in our world, especially for these young people," said Yemaly, a patient care coordinator with the Diabetes Clinic at Pacific University and a Food Promotora with Familias en Acción. Having faced the challenges exhibited by the students in a young parents group in Beaverton, Yemaly was able to speak directly to their needs. She had gained enough experience as a MIKE mentor in 2015 to seamlessly inspire and support the students this year.
MIKE took a more concentrated focus on health careers for our second group of high school students in Beaverton. By utilizing technology and community connections, we brought health professionals directly to the students. Professionals from more than a dozen different health fields shared their experiences, career advice and training tips. The opportunity to meet these individuals and ask spontaneous questions was so popular that several other classes joined in for a number of sessions.
"I greatly enjoyed this opportunity and have gained so much new insight during each of these sessions," said Sahra, who mentored this group. "I think we've done a great job of exposing the students to such a broad range of careers and opportunities."
By connecting students to health professionals that reflect their cultural and ethnic backgrounds and experiences, MIKE reinforces the importance of promoting diversity.
Why is this such a priority for MIKE? In a study conducted by a recent graduate of the University of Portland this spring, a lack of diversity contributed to additional challenges, both social and economic for underserved students. The study respondents noted that such challenges were deterring factors for pursuing careers in healthcare. MIKE partnered with the project to explore how the current level of disparities within Oregon's healthcare system impacted students and health professionals.
"This project was more meaningful to me and MIKE Program than either of us could have hoped or imagined," said Jordan, project lead for the study. "As a pre-med, it hurt deeply to read the dozens of comments that expressed such distrust in the healthcare system we have present today. I want to be a part of a generation of doctors that restores the faith in healthcare providers and the healthcare system as a whole."
Jordan surveyed more than 760 individuals, including students from regional high schools and universities, to healthcare physicians, nurses and other technicians and patients. Many of the respondents pointed to a lack of diversity they saw in healthcare and the lack of mentoring as major barriers into the profession.
"I rarely see anyone of my same ethnicity (I have predominantly Mexican ancestry) working in healthcare facilities," said one high school respondent. "If I had seen someone who shared my similar background, I would have felt way more comfortable."
Of the high school students who are considering careers in healthcare, having a mentor to help guide them was the primary reason why they believed they could be successful in a healthcare career.
"I feel like having someone who's black like me and understands my struggles, as well as there's less of a chance with medical racist tendencies, will be great for me," replied another respondent.
That's why MIKE continues to build a network of diverse mentors and programming content. Donors like you help us reach these underserved students and inspire them to greater confidence to break through barriers. Your donation provides us with the resources to positively impact these young people.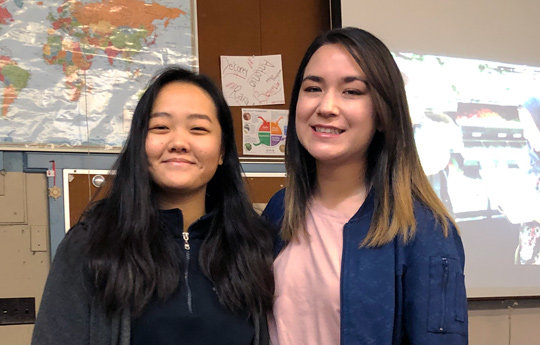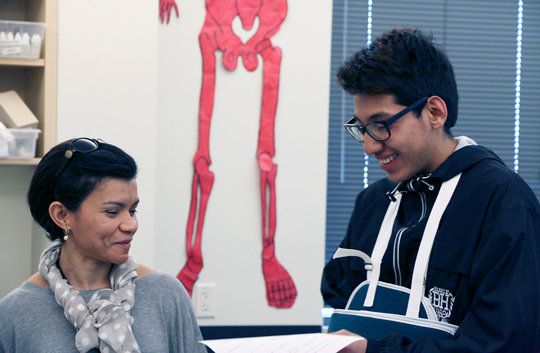 Links: