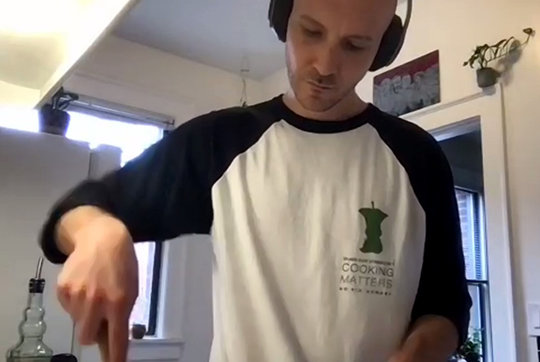 It's National Volunteer Month and MIKE is excited to celebrate all the people who volunteer to improve the health of youth. As a volunteer-based organization, MIKE relies on the generosity and care provided by volunteers who mentor youth in health education and support the operational workings of the organization.
Here's one example of the extraordinary individuals that volunteer with MIKE.
Having trained at the Portland Culinary Arts Institute, Chris was enthusiastic about sharing his knowledge with teen parents in MIKE's Beaverton site. Chris, who had mentored with MIKE at a Portland school last semester, jumped at the opportunity to share some specialized skills with the teen parents. The students struggle more than their peers as they juggle high school, work and raising young children. Keeping them healthy is vital.
MIKE created a four-week interactive series for the teens, with a focus on one major food group each week. Since schools were still closed, MIKE set up videoconferencing so Chris could demonstrate cooking techniques live and provide the teens with a way to directly connect into the action.
Chris chose healthy recipes that would be easy to prepare and offer important nutrients. MIKE filled a bag with the food ingredients for each teen, then delivered them through their teacher so they could have the food items at home when Chris hosted his live demonstrations.
The teens were excited to learn how to prepare peanut butter banana pockets the first week. Several even followed along in their kitchens as Chris prepared the ingredients. The students appreciated how they could ask Chris questions while he was cooking. They asked about which type of pans work best and how to substitute certain ingredients.
During the following weeks, MIKE repeated the bag deliveries to the teens so they could cook virtually alongside their guest chef. One week Chris featured a spicy celery salad. He also demonstrated how to make quinoa tacos and homemade granola. The teens commented on how Chris' demonstrations and conversations encouraged them to cook more and try new things. Most of all, the food demonstrations reinforced healthy connections—to food and people.
As a donor, you also play a vital role in mentoring healthy youth. Your donations provide MIKE with the opportunity to provide such impactful programming. Together, we can make a positive difference in the lives of youth.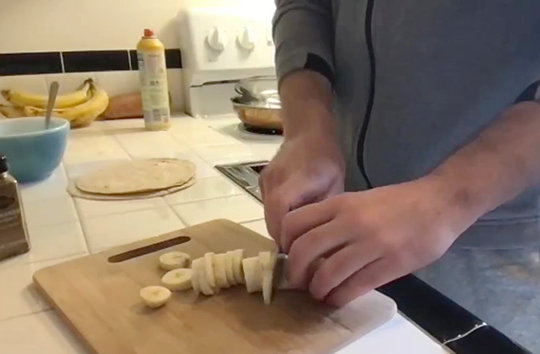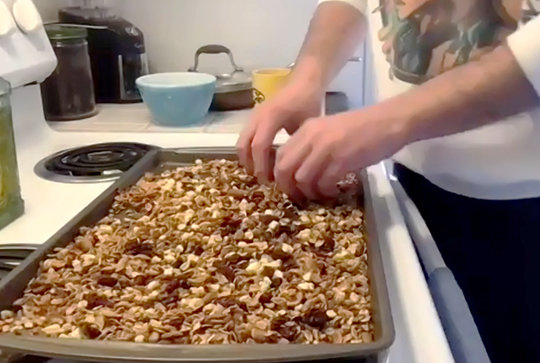 Links: