Project Report

| May 27, 2023
Stepping towards a brighter future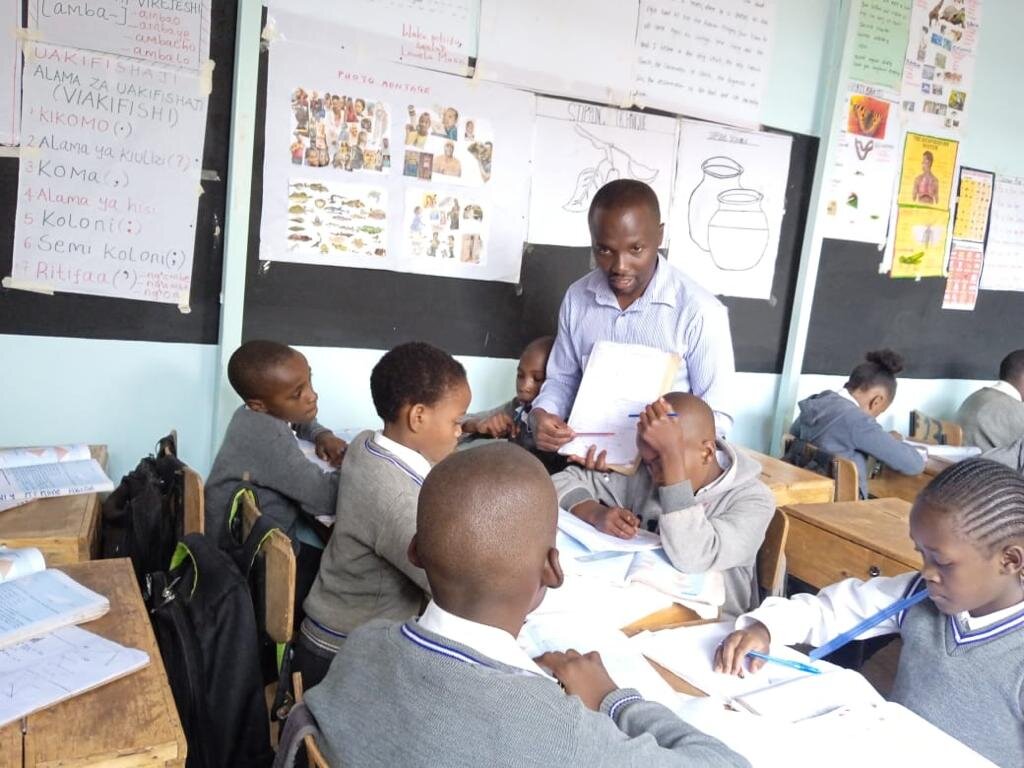 The Volunteers Foundation Academy continues to flourish, with many new developments in the last few months, continuing on our mission of providing quality education and empowering our students for a better future.
Teaching excellence
"The ratio of students completing lower secondary school increased in Sub-­Saharan Africa from 23 percent in 1990 to 42 percent in 2014 but remains low compared with a global ratio of 75 percent" (WorldBank) .
Central to our students reaching their full potential, is the quality of teaching, both academically and in enriching the students' lives. In Kibera in particular, education is a pathway out of poverty and teachers play a pivotal role in inspiring, motivating and equipping students with the knowledge and skills to overcome the challenges they face. In line with teacher appreciation week celebrated globally in May, Volunteers Foundation recognise the hard work and dedication of our teachers and the impact they have on the lives of these children. This recognition took the form of Head Teacher commendations, supporting teachers with professional development and external recognition. We need to continue to invest in our teachers to ensure they can continue to give students the best chance to reach their full potential.
Learning opportunities
13 years old VF students recently participated in the Topical Talk Festival, organised by The Economist Foundation. This festival spanned over seven weeks and facilitated global discussions on news stories and current issues. Under the guidance of the class teacher and the festival team, the students delved deep into the subject of climate change and carbon footprint, learning about the effects of climate change at different levels, ranging from their own school and city, to the country and the world. We are immensely proud of their commitment and dedication to understanding these critical global issues.
We support students in accessing age-appropriate news sources, discussing news stories in a guided and supportive environment and encouraging open dialogue about current events. By nurturing their understanding of current events, we empower young students to become informed, responsible and engaged citizens.
New activities
As we commence the second term of the academic year, we have introduced new activities that have become embedded in our weekly timetable. Every morning, before beginning their lessons, all students and teachers at the Academy participate in some physical activities. This initiative promotes the importance of an active lifestyle and sets a positive mindset for the day.
Additionally, once a week have the opportunity to visit the local library where they can participate and develop enjoyment for reading, storytelling, and even participate in IT classes.
Becoming part of a brighter future
We are looking for more passionate individuals to join the Volunteers Foundation team. By participating, you can inspire and encourage our students, influencing positively "our" children education, social and cognitive development, as well as their overall wellbeing and their mental health.
Your contribution will not only enrich their educational journey but will also offer you a chance to make new friends, learn new skills, advance your career, and experience the surprising benefits of volunteering. Infact "Volunteering makes you happy. By measuring hormones and brain activity, researchers have discovered that being helpful to others delivers immense pleasure. Human beings are hard-wired to give to others. The more we give, the happier we feel." To learn more about the benefits of volunteering, please visit this link.
Through the support of our generous donors and volunteers, our students gain access to quality education that not only empowers them but also transforms their community.
Thank you and we look forward to hearing from you,
the VF Team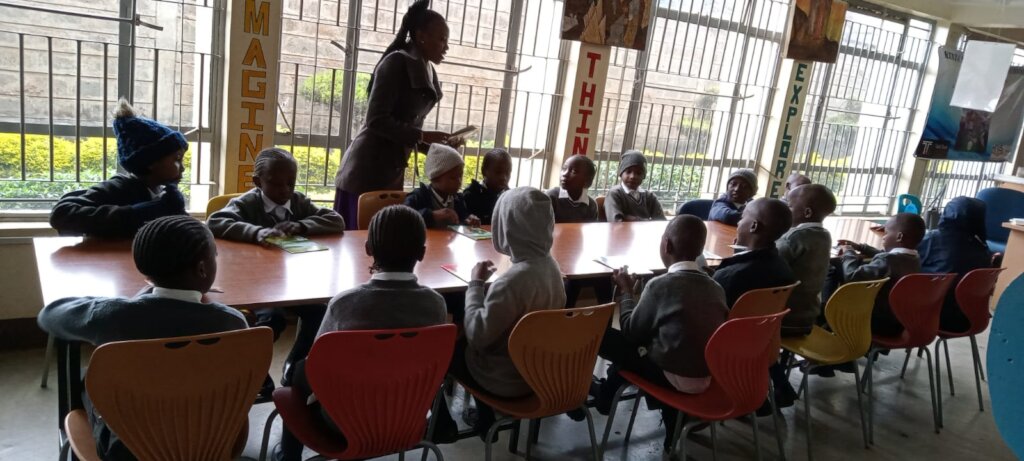 Links: