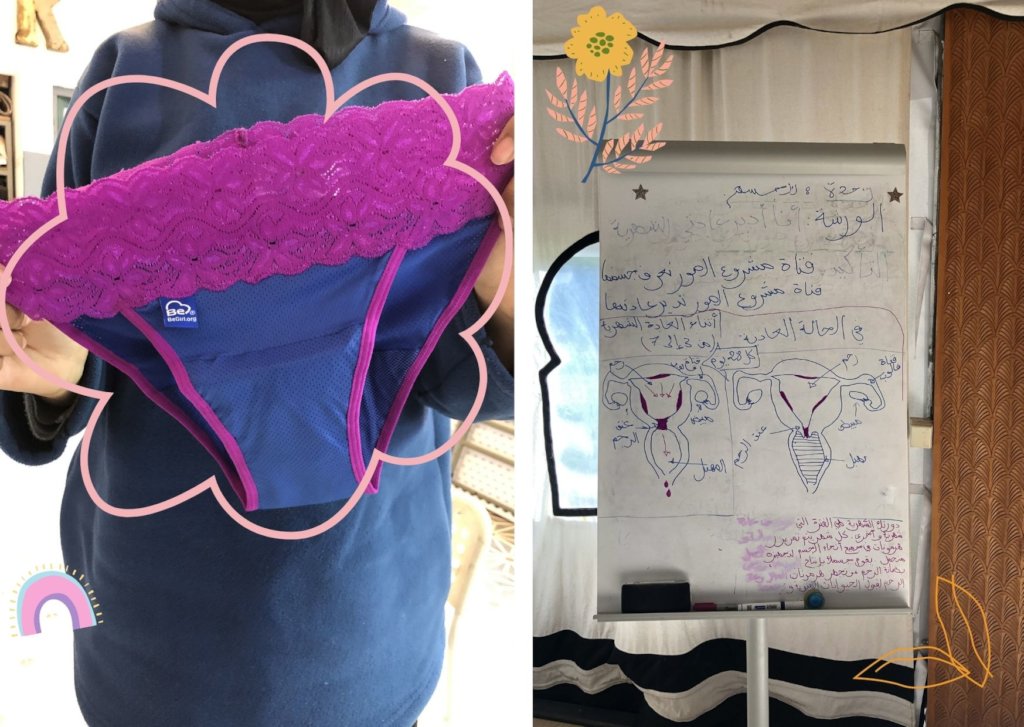 Hi Friends! We are sending gratitude to you, our supporters!
Thanks to your contributions, we have been able to cover over $8,000 of period supplies and have already distributed them to 12 Project Soar in a Box squads across Morocco! Supplies have gone to Aourir, Casablanca, Douar Laadam, Fam El Hisn, Mediouna, N'Zalat Bni Amar, Rich, and Tanger.
Recently, 200+ Project Soar girls received their BeGirl sustainable period kits! These eco-friendly, shame free, hygienic period kits enable girls to manage their periods effectively for three years -- so important, especially now that COVID-19 has made period supplies even harder to access for marginalized communities and more difficult to do so financially. In Morocco, like in so many places, period shame is common and period knowledge is scarce.
The PSB facilitators distribute the products to the girls during their workshop, I Manage My Menstruation in Module 3 of our Empowerment Curriculum. During this workshop, girls learn about how their bodies work and are given a safe space to share and ask questions openly.
Chaimae, a 13 year-old Project Soar girl, first got her period at age 10, before most of her friends. "It was overwhelming to get my period so early. I felt really unhappy and anxious," she said.
Chaimae struggled to find support during this time. "My family wasn't very understanding of my situation." This soon changed when she joined Project Soar and began attending workshops.
When she engaged in workshops about her body and menstruation, Chaimae's distress and anxiety about her period transformed. Armed with newfound knowledge, a recognition of her self-worth, and a BeGirl kit, Chaimae overcame her fears. "I can now speak openly about my period!"
No girl should be ashamed of her menstruation or let it get in the way of a bright future! Project Soar is proud to be a Period Positive environment.
Thank you again for your support. Period kits help keep girls in school and reduce the risk of child marriage and teen pregnancy! Never doubt you are making a difference!
Warmest wishes,
The Project Soar Team
Links: