Project Report

| Mar 24, 2020
Field Intervention Report: Jan,Feb and March 2020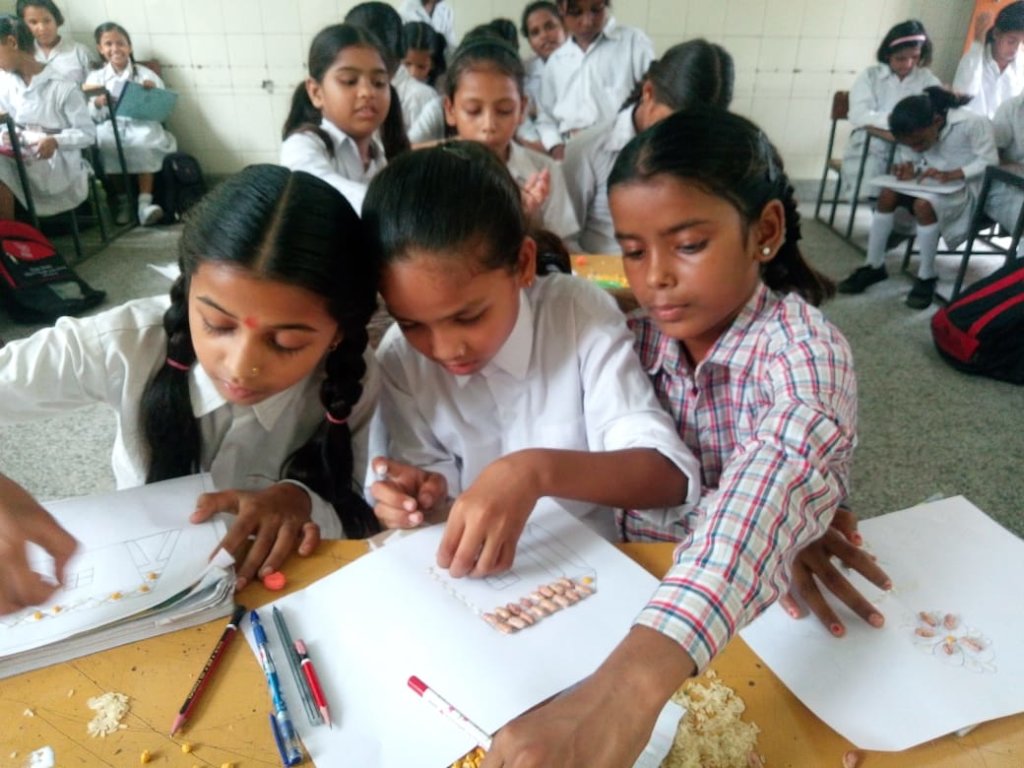 Corona Virus
Due to the ongoing crisis of Covid-19 pandemic and its repercussions, the community has been hit hard. The children are not being able to go to school as the primary schools are shut down, following government regulations. The women of the community have to keep earning their daily wage. Apne Aap team members have also not been able to work in the field and conduct more sessions and workshops. Many of them use public transportation and travel from afar and availing public transport is not safe currently as per government health regulations.
In this crucial time, the team members have been able to put together a basic care package for every girl so that they can continue learning and also stay safe. A kit comprising of a few basic books on Math, English, Hindi and Social sciences, a hand sanitizer, a face respiratory mask, medicines for cold such as paracetamol, dry food, rice and lentils have been organized.
The basic care package for every girl is budgeted to be 25 US dollars on an average, taking into account the logistics of transporting them and other delivery costs.
"We want the education by which character is formed, strength of mind is increased, the intellect is expanded, and by which one can stand on one's own feet"- Swami Vivekananda.
Menstrual Health Workshop & Distributing Sanitary Napkins
Apne Aap members conducted the workshop on menstrual health of girls and women in Dharampura in Najafgarh. The unavailability of toilets in many households and lack of financial resources push these girls and women in the community to adopt the harmful practices leading to various infections. Apne Aap discussed how they can have safe periods and also distributed sanitary napkins to the participants. This workshop took place on the 71st Republic Day of India, 26th Jan 2020.
Art Workshop
At this workshop, Apne Aap members handed a sheet of paper and asked girls to draw and decorate using the food we eat and other kitchen items. The girls made a school, home, teacher, flower, tree etc. The drawing session was conducted with the purpose of creating art with available materials and the food we eat.