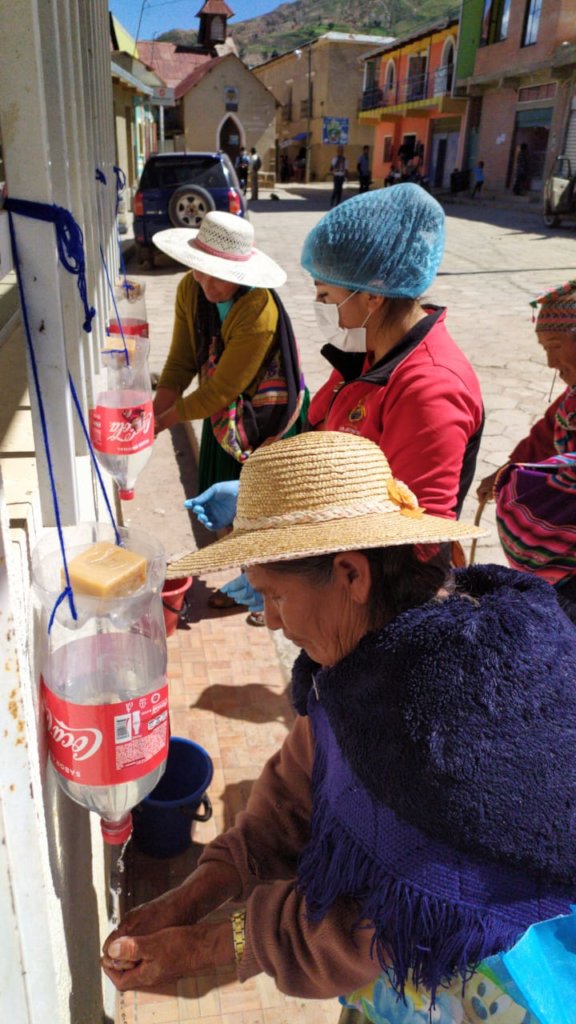 In Bolivia, a little more than 25% of the vaccinable population (i.e. over 18 years of age) has already been vaccinated with the two doses, and only 10% more with one dose.
These numbers are from the biggest cities of Bolivia, but in the countryside it is a different situation!
Many people are suspicious, and an "urban legend" has appeared: the "werewolf". According to the beliefs of the most remote communities where we work, the population thinks that by administering the vaccine, they can be transformed into werewolves ...
Therefore, the technical team in the field has an extremely important role in training (together with the medical team) and communication. In the Field Schools, we use dynamics and role-plays to break these beliefs and to understand why they exist. All this helps us to understand the fears of the population!
Besides, if a person gets infected with Covid, the mentality is "better to die with the family than alone in the hospital" ! Also the villagers cure themselves or self-medicate with plants and ancestral natural remedies.
But little by little, the "mentalities" are changing and thanks to the highly dedicated technical team, we achieved a change of behavior.
Thanks for all the support
We all need help at some point, I hope you can help us in this time of pandemic.