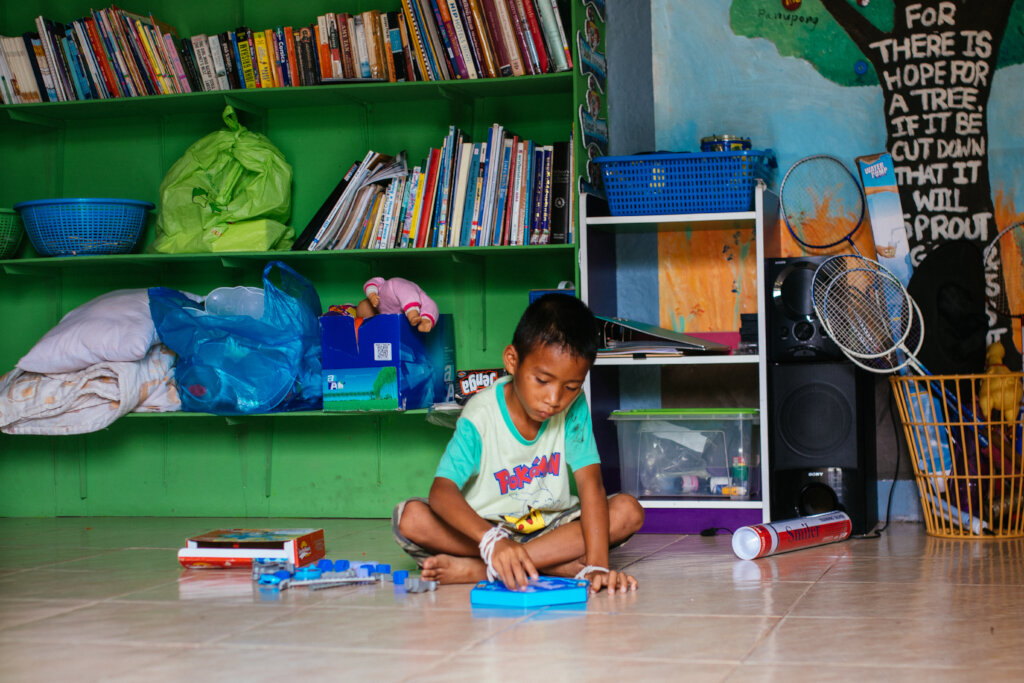 Dear Friends,
Thank you for your continued support of The Freedom Story. Your support has given us the ability to accept 23 new students into our program this year! These youths are among some of the most at risk in the region, especially as their families have already indicated an interest in dubious job offers and sending their children to work in neighboring countries.
We'd like to tell you a bit about them. Because we have just begun working with these students, as the Thai school year begins in May, we believe it's inappropriate to share any individual story. In lieu of that, we'd like to share a summary of typical cases among our prospective scholarship students. To be clear, it is not based on any individual child, but rather illustrative of the kind of vulnerability and needs we see.
This Year's New Cohort
The youth that we're accepting into our program this year are teenagers, part of ethnic minority groups, generally living in small villages along the Golden Triangle. Their grandparents moved to Thailand from Burma decades ago, and despite being in the country for so long, the older generation never had the opportunity to get an education and they don't speak Thai. As a result, they are isolated from the wider society and cut off from access to information and technology.
These families live in houses made of concrete blocks, on land they don't own. With no rental contract, working in exchange for a place to live, the families have little security. If jobs are available, they work as daily wage laborers, helping to farm products like rice, oranges, or lychee. When there is no work, they have no income. Most live on an average of $150 per month. This low, and inconsistent income, has caused many to seek informal loans from loan sharks. Repayment leaves many crippled financially, as interest can be as high as 20-30%.
Without citizenship in Thailand or Burma, the children rely on a government-issued card that allows them to go to school in Thailand. If they graduate from university, they can apply for Thai citizenship. In the meantime, they have no right to access government-subsidized healthcare, and cannot travel outside of Chiang Rai province. Graduating from university seems like a monumental task.
Many of these youths have already missed a few years of school, due to instability. Some may be several grades behind their age mates. The age gap between them and their classmates is awkward and embarrassing.
Even so, they feel lucky to be in Thailand. Many have siblings who have been sold to other families, for example, being sold into marriage in China, a form of trafficking that is increasingly common among ethnic minority members in Southeast Asia. Staying with family in Thailand is a lucky escape from that.
COVID and its impacts have left these families in an even more precarious position. Decreased work and decreased wages have worsened the financial strain. Meanwhile, they've needed to study online due to outbreaks at school. Most families are lucky if they even have a device to use, and internet access is extremely expensive. These youths struggle to focus and follow along in online school, often losing the motivation to study. Their elders cannot help them or answer questions. Moreover, the elders don't understand why the kids spend so much time online and can't help with chores around the house.
There are many well-known dangers online. There is the risk of being groomed online for sexual exploitation, a growing issue impacting around 10% of internet-using Thai children in the last year alone. Lonely and seeking affection and understanding, many are at risk of being exploited and targeted due to their vulnerability.
And there is a new emerging danger. Online job advertisements offer jobs in Cambodia or Laos, working online for salaries starting at 30,000 THB or $1,000 USD per month. For those impacted by COVID, living in poverty and out of hope, it seems almost too good to be true. Word of mouth spreads the news far and wide as villagers hear about the opportunity and encourage each other to go. But the reality upon arrival is a dangerous, terrifying experience of exploitation where they are forced to find customers for illegal online gambling sites or other scams.
However, for many, the lure of a chance to earn money they desperately need outweighs the rumors of exploitation. Many of the families of the students that we're working with this year are open to sending their children to work in Cambodia or Laos. Their desperation outweighs their perception of the potential risks.
How We're Supporting These Students
We have already begun counseling and working with these families, helping them see the reality of the 'too good to be true' job offers online. We will continue working with them to help them see how education for their children can open up better, safer opportunities and choices in the future.
Scholarships go a long way to reducing the lure of these other offers and making better choices possible. Freedom Chapter memberships sustain the scholarships we can offer to help keep further education more attractive than the lure of these jobs. With your help, together, we can prevent these children from being trafficked, and support them to pursue dignifying careers and life paths.
Thank you so much for your support of these children and their families. Together we are breaking the cycle of trafficking at the source.
In Hope,
The Freedom Story
Links: