Project Report

| Jan 18, 2023
Kono Gnaga Quartely Report January 2023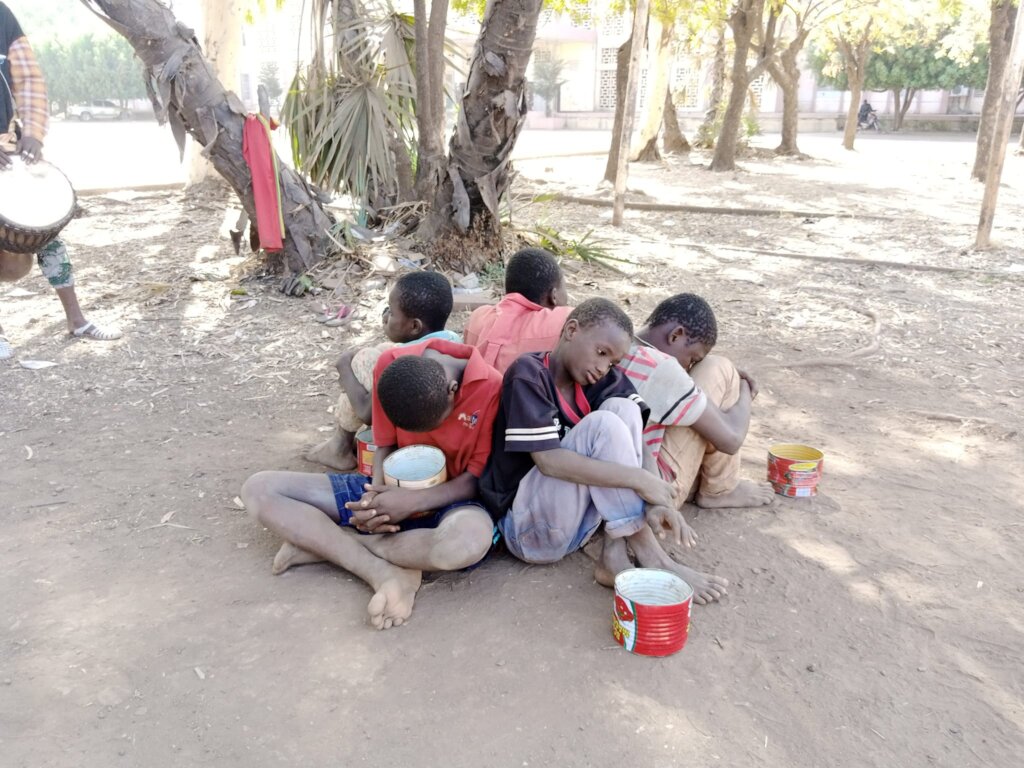 Dear Kono Gnaga Friends and Family,
This Sunday, January 22nd (11am Eastern time!) we will be putting on Dou Ba - Our 5th Annual Community Festival in Mali featuring children's performances from FOUR schools. After holding the festival for multiple years in the same neighorhood, we have moved it to the Paradjicoroni neighborhood. The excitement this has brought to the community is palpable with attendancee expected to surpass initial projections, resulting in the need to even move the location of the festival to accomodate a larger crowd!
Of particular importance this year is the addition of a fourth school that is a Koranic school. This is a great addition as it allows us to demonstrate that religion, dance, and music can compliment each other. In addition Solo connected with a group of street children and they will be participating as well. All children that participate in the program will also be receiving school supplies as well as clothes for the most needy. These additions have not only spread our reach to more children and more schools, we are also providing significant income to more artists!
This year the festival will be broadcast on Facebook live via Solo's page (Souleymane Sana) AND on Zoom direct from Mali. The zoom link is below. We hope you will join us!
In addition, through funding from an organization in the US - Artists Against Genocide, we have launched a program to teach 2 months of workshops to the children at the IDP (Internally Displaced Persons) camp in Bamako. Living in very inhumane conditions (on a garbage dump) these weekly workshops have brought joy to these children. We are so grateful for the opportunity to work with this Fulani commuity - see the photo below.
All of this work could not be carried out without your help! We thank each one of you for your contributions and support - every dollar is a tremendous help!
With gratitude,
Solo Sana, Director
Zyck Baggett, Communications and PM
and the Kono Gnaga Board of Directors
Kono Gnaga is inviting you to a scheduled Zoom meeting.
Topic: Kono Gnaga 5th Annual Dou Ba Festival
Time: Jan 22, 2023 11:00 AM Eastern Time (US and Canada)
Join Zoom Meeting:
https://us02web.zoom.us/j/5830735114?pwd=SDNBcFp0ekczdEovMkcyNkpBdzA3Zz09
Meeting ID: 583 073 5114
Passcode: 2023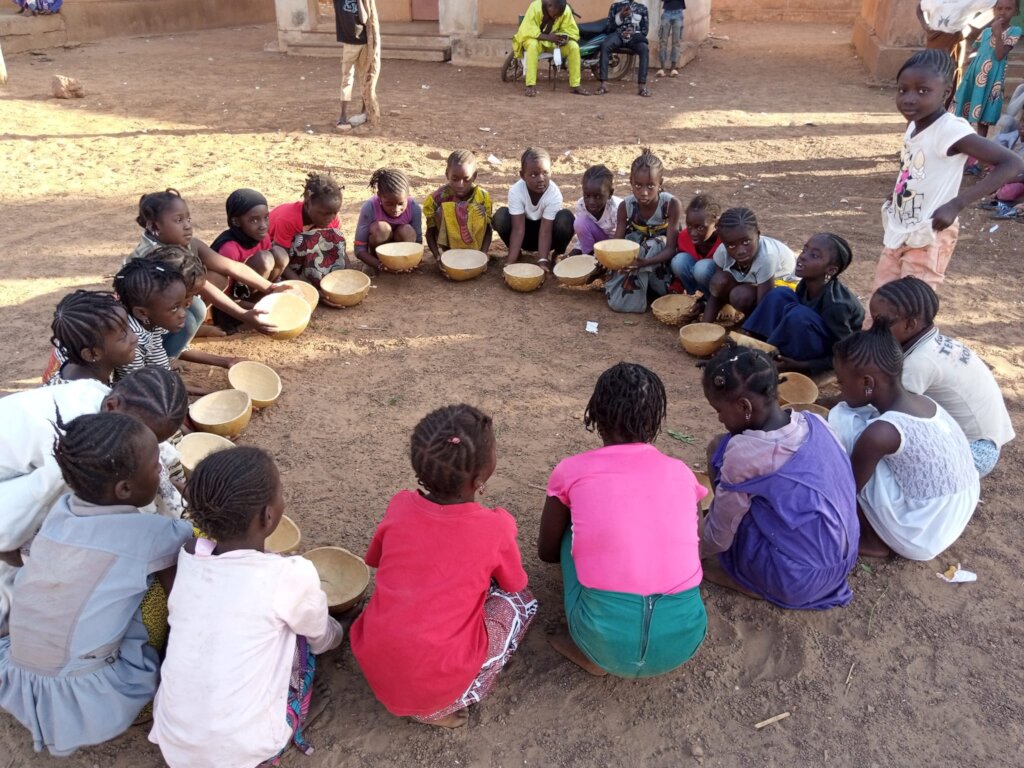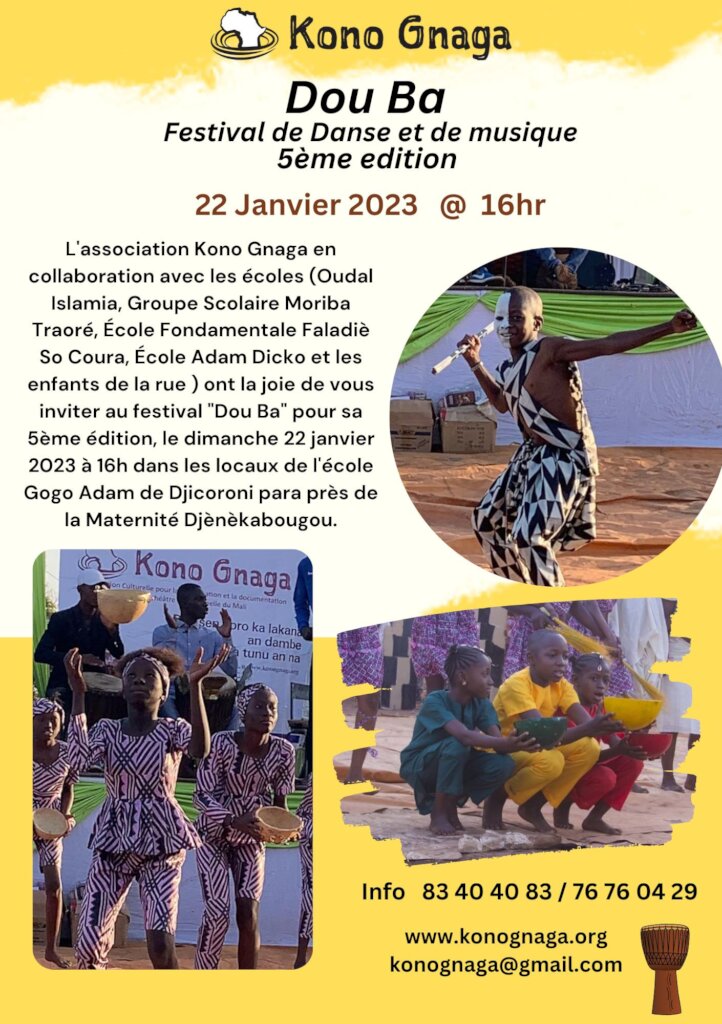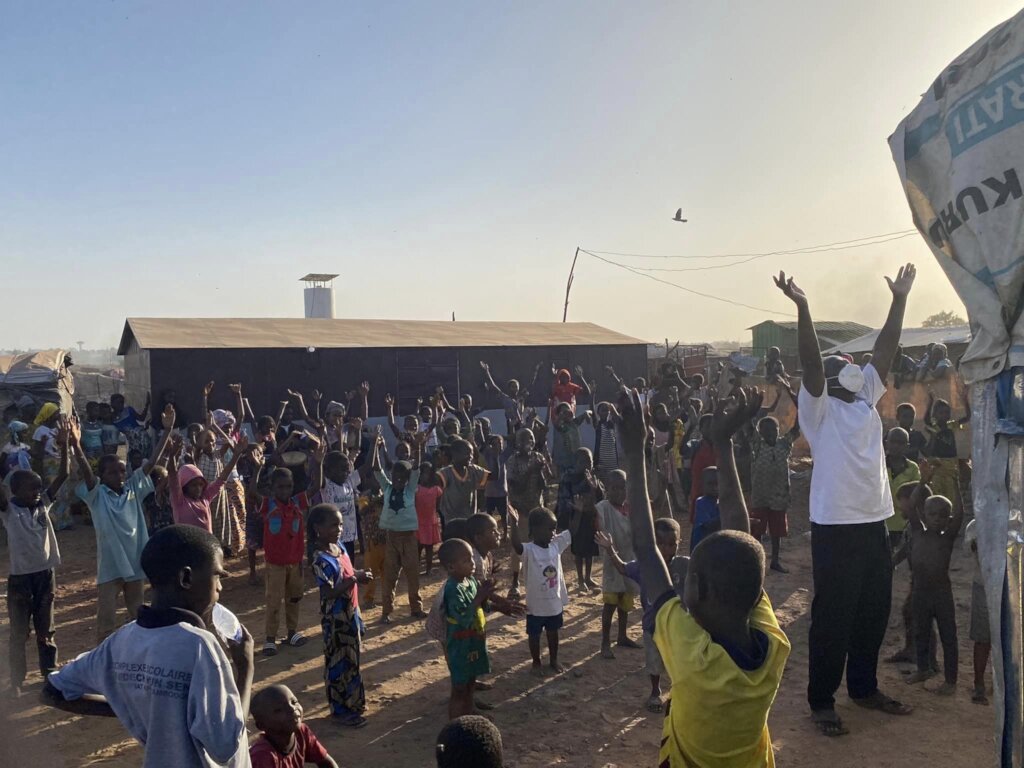 Links: