Project Report

| Nov 23, 2021
Kono Gnaga Quartely Report November 2021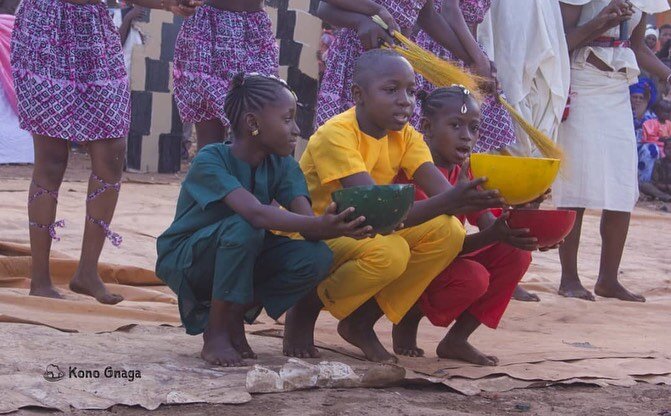 Greeting Kono Gnaga Supporters,
We have had a great year despite all the challenges we have faced! We were excited to finally be able to move forward with our School Festival at the end of 2020 and have all three schools participate. It was by far our best event yet, with amazing productions put on by the students at the schools. Kono Gnaga artists worked with our three partner schools, L' École Gogo Adam Dicko, L' École Faladie So Coura, and L' École Soundiata Badialan 3. We had over 80 students participate and another 20 artists presenting pieces from the different regions and ethnic groups of Mali. In addition we had over 200 community members in attendance. The event was recorded and aired throughout Mali on 2 local television stations and was a featured event on ORTM's Terroir program which isdedicated to highlighting the cultural folklore of Mali.

The event was a resounding success with community members and students commenting that learning the traditional dance and music is an important part of education. When Boubacar Keita, 17, from Mansa Soudiata Keita school was asked if he knew the dance he had learned, he said he was not very familiar with it and that "traditional dance and music are important to know and learn because it allows us to keep and know our culture"

As school just began for the 2021-2022 year, the Kono Gnaga artists have begun to work with the students. They will be teaching and rehearsing with them into the new year, with the next Festival planned for January 2022 - we are excited to see what the students present and hope to have an even greater presence by the community.
For more information about our work over the past year please be sure to check out our Annual Newsletter: Kono Gnaga Newsletter 2021
Please also check out our Video footage of the 2020 School Festival: 2020 School Festival
We greatly appreciate your continued support and look forward to even more progress in 2022! As always check our website and social media on Facebook, Instagram, and Twitter for continued updates.
Wishing you all a happy and healthy 2022,
Zyck Baggett, Project Director
Souleymane Sana, Artistic Director