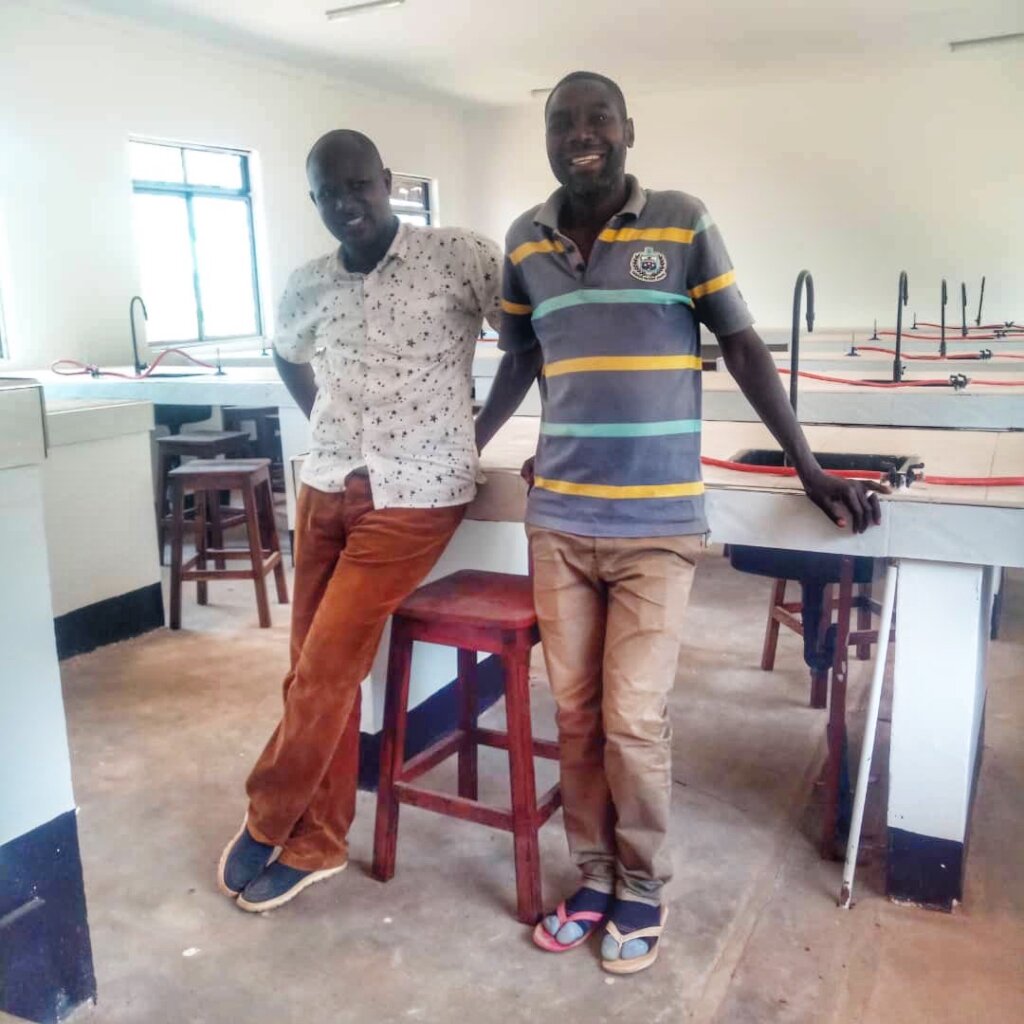 Dear Project Wezesha Supporters,
Here we are about to start a new school year in many parts of the world. In Tanzania, however, secondary school students are wrapping up an academic year. And like every summer, they're ending on a strong note thanks to the annual summer academic study camp that Project Wezesha offers.
In this 3-week intensive camp, 10 young women and 10 young men who study at Amahoro Secondary School came together to participate in our unique and rigorous study camp. They are divided into groups based on their year of study, and within those groups, they attend classes all morning. These small classes provide a boost to the learning that's taken place throughout the year in all subjects, including Geography, Physics, Biology, History, and English. The teachers are motivated, invested, and professional! They make all the difference with the care and knowledge they provide.
Amahoro Secondary School is unique among village schools. Thanks to the generous support of many donors, the school has well-built and ample latrines, solar panels, copy machines, printers, electricity to charge laptops, and a state-of-the-art STEM lab. We're so thrilled to see the amazing science lab put to use at Amahoro Secondary School year round, and at camp (see picture of Madaga and Lucas in the lab).
We've been running these study camps for years now and the impact has been undeniable. Just consider who's entering their first year of university this coming fall - Study Camp veterans Lameck, Malicki, Elias and Yohana! We can recall years ago when they were Form 2 and Form 3 students, dreaming of completing secondary school. They attended study camps twice a year with enthusiasm and big dreams for their futures. Now they've successfully completed high school and performed well on their national exams. In November, they start university and join the ranks of the many young people Project Wezesha has supported through high school and university over the past decade!
Study Camp has been the winning ticket! Students who attended study camp demonstrated a higher capacity for success in secondary and high school. At camp, they establish a solid knowledge base for the core subjects, but they also learn to be self-motivated, autonomous learners. They learn about accountability, collaboration, study habits, peer instruction, and how to devise action plans that lead to attaining goals!
In the camps, students spend the afternoons in peer study groups where they take turns reviewing what they learned, problem solving, and completing homework (see pictures of peer groups in action). They find out that collaborative learning is a win-win, and this aligns with the community spirit that is deeply rooted in their culture. Of course, the culture has its fair share of competition - as most do - but these learners really lean in and leverage one another, seeing one another's success as shared success.
And let's not forget food! At our camps, food is fuel for learning! The students eat well at breakfast, lunch and dinner. There are no hungry brains among them. We're so grateful to our camp cook, Mama Amina, who has been with us from the very beginning. The students love her; she loves the job; and everyone loves her food! (See pictures.)
Please help us continue the important work we do to elevate the impact of education in the communities we serve by making a generous donation today. All donations made now through December go directly toward covering the costs of university tuition for our line up of future doctors, surgeons, economists, urban planners, teachers, environmental scientists, and more! We literally cannot do this work without you.
Kindly share this report with the link to donate. Let your friends know why this matters to you and to these young people.
Thank you for your support thus far. Let's keep going!
With gratitude,
Rai, Lucas, & Madaga
The Project Wezesha Team