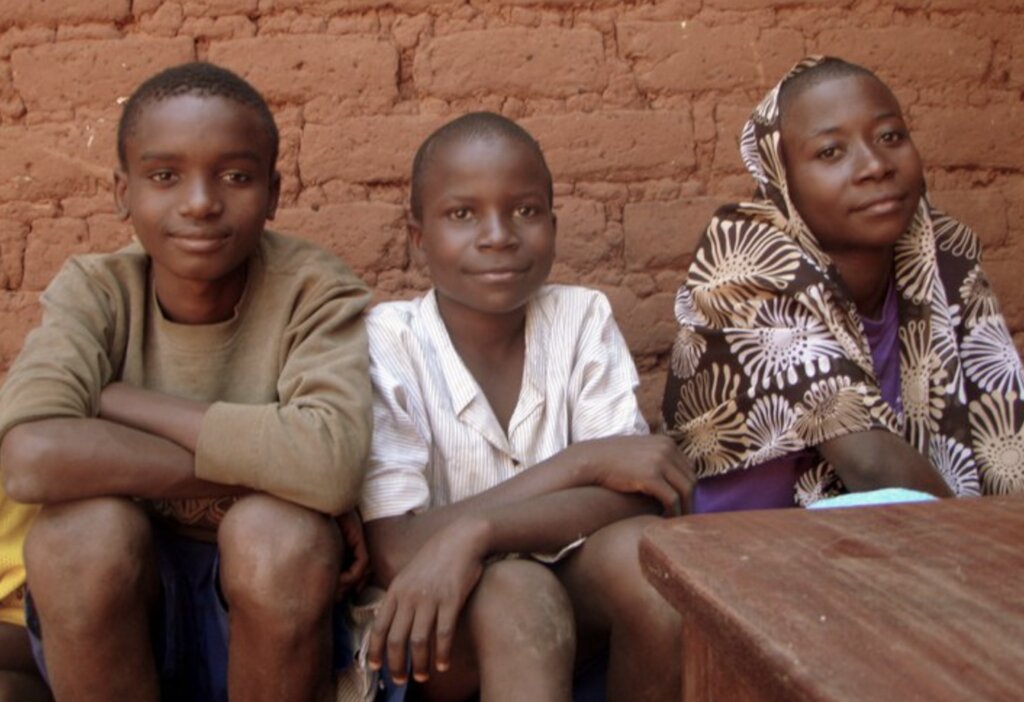 Greetings, Project Wezesha Supporters!
This summer, Project Wezesha celebrates 13 years as a small nonprofit working to support youth in the Kigoma Region of Tanzania. When we got started, one of our longtime friends from Kiganza village, Saidi was only about 11 years old. (See picture of Saidi with Dibeit and Hindu in 2009.) He was still in primary school, but there was rarely a day that he didn't turn up at the guest house where Rai was staying and Lucas was working.
Fast-forward many years later and Saidi has completed secondary school, high school, and university! He earned a degree in Economics with a focus on Financial Management and capacity building with local communities. Saidi is the son of subsistence farmers. Most of his life, his parents were working far from home at a farm they own. He was largely raised by his grandparents and as he got older, he and his siblings took over care of his aging grandparents. Knowing how difficult life for subsistence farming families can be, he has always been committed to pursuing a degree that would empower him, to empower his community.
As soon as he had his degree, he found work consulting with communities - offering workshops and trainings on finance management, investing, banking, and more. Recently, Saidi offered a workshop to villagers in the Uvinza district in the south of the Kigoma Region. Topics of the sessions included methods for generating income, developing sustainable relationships through economic partnerships in the community, addressing climate change through enhanced farming practices, and establishing microfinance and marketing groups. The participating farmers had the opportunity to present ideas to one another to share and build upon existing local knowledge. Saidi was praised for the expertise he shared and the time he invested with this community. (The photos show Saidi and the villagers working together in the classroom and the field.)
Saidi is one of many students we have had the honor to support over the years. We are thrilled to see him mature into a young man giving back to his community with the new knowledge and skills he developed while earning his BA. We really couldn't be prouder!
In the coming months, we will have tuition bills for several students starting or returning to university in Fall 2022. Lameck, Malicki, Elias, and Yohanna will start their first year. Simoni, Hamisi, and Mayani are continuing into Year 2. Our budget for the 2022-2023 academic year will be $10-15k. If our first year students get government support, their annual tuition will be approximately $1500 each. (Without government support, tuition is $2500 each. We'll find out about government support in September.)
Would you like to sponsor one of these young men? Perhaps a group of your friends will join together to raise $1500?
Thank you for all you do to make the world a better place for many communities in Western Tanzania! The ripple effect of supporting one student keeps going and going! Let's keep exploring what we can do together.
Sincerely and with gratitude,
Lucas, Madaga, and Rai
Team Project Wezesha
(Girls Education International is the fiscal agent for Project Wezesha.)