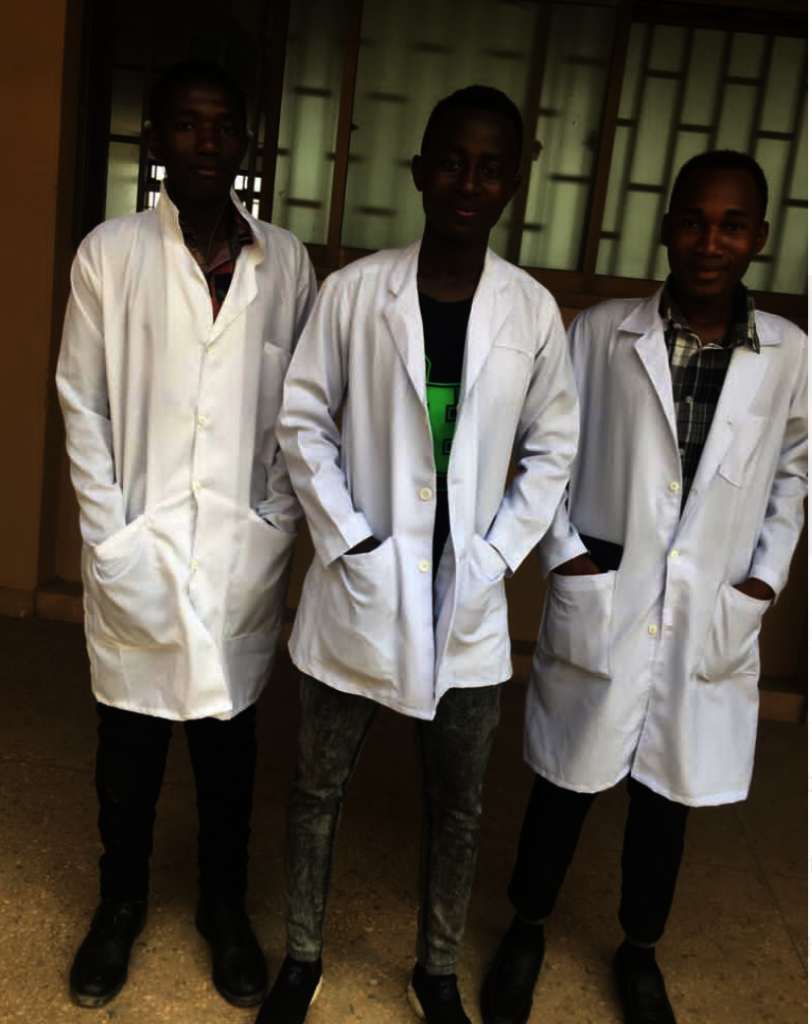 Happy Holidays Project Wezesha Supporters!
We hope that you and your loved ones are healthy and enjoying peace at this time. The pandemic has given us all a lot to think about – and worry about. It has also given us opportunities to expand the ways in which we connect with one another locally and globally. My hope was to return to Tanzania this December to join students from Amahoro Secondary School during our academic study camp, but unfortunately, the uncertainty of Covid in Tanzania has made that impossible. Nonetheless, camp will go on! And in the meantime, Lucas and Madaga are sending updates weekly via What's App.
Celebrating Class of 2021
At the end of November, Amahoro Secondary School celebrated the graduation of Form Four students. They celebrated with dance, song, speeches, and food (see photos). There is so much pride among the teachers, students, and community members. We've come a long way since opening the school in January 2015!
December Study Camp
On Monday, December 13th a cohort of students from Amahoro Secondary School – 10 young women and 10 young men will begin attending study camp. Our longtime supporters are well aware of the success of our camps. The impact of attending a 3-week intensive camp twice a year has been remarkable! We saw a growth in the number of students passing national exams after their final year in secondary school. The ripple of effect of that has been more students attending high school, and ultimately university!
This year, we support a record number of students attending university. Project Wezesha is directly supporting 8 men and 3 women in university and college programs. We are also proud to partner with Girls Education International to support an additional 11 girls – 10 of whom just began at universities around the country in November. Having spent a lot of time in the villages where these students come from, I can attest that this is cause for celebration! These young individuals are among few from their remote communities to attend high school, let alone university. They are motivated and knew from the beginning that if given financial support, they could do the rest – and they have!
2022 Fundraising Goals
Our fundraising goals for 2022 are set – our operational budget will be $17,750. It's high because we've been successful, so we're accepting this challenge with gratitude! Here's the breakdown:
$1500 per student for university fees @ 10 students
$1250 in matching funds for a June Study Camp
$750 for Project Wezesha's contribution to Lucas' salary
We also have $700 remaining for our 2021 goal of $3,000 for Mayani and Hamisi's university tuition. In the meantime, these young men have reported to their universities and started classes in November. So here, we'll share the story of Hamisi's launch into medical school.
Hamisi – Future Surgeon in the Making
Hamisi is studying to become a surgeon. He was motivated to do so by his own experience with illness as a young boy, and the failure of doctors to help him in the early stages of his disease. Now, Hamisi is enrolledat Kampala International University in Dar es Salaam, Tanzania.
According to Madaga, our Education Director, Hamisi has finally adjusted to the rigors of his program. He is enjoying life in Dar ss Salaam and has made many great friends to study and spend time with (see pictures). In some of his lectures, there are over 200 students from Tanzania, Uganda, Burundi, Kenya, and Rwanda. Their professors are from Nigeria, India, Cuba, Kenya and Tanzania. The university is finalizing construction on a hospital, which will serve the local community and be a site for medical student learning. Hamisi's academic and career goals now include a focus on the health of women and children. He hopes to specialize in gynecology.
In Hamisi's Words (slightly edited)
I am very grateful for my sponsors giving me another chance on my study journey. I enjoy my study at Kampala International University in Dar, because of the special kind of love and support from our lecturers and my friends. Our lecturers teach us how to dissect the cadavers. This makes me feel like I've already become a surgeon.
In addition to attending lectures, our program requires a lot of time on reading books so at our campus we have a library, which I use for more knowledge. I meet with friends from different places. Always I expect to learn new things from them. I meet with Ahmed from Zanzibar, Leonard from Mwanza, Linus from Dar es Salaam.
In our program, we have 9 subjects this year - anatomy, physiology, medical ethics, epidemiology, immunology, behavioral science, communication skills and English language, computer, and biochemistry. Per day we study 3 subjects for 2 hours each.
I wake up at 3:00 AM to start readings. At 5:00AM I pray, then come back to study. I commute 20 minutes to campus and take courses from 8am until 4pm. After class hours we have a 1-2 hour group discussion, based on what lecture teaches us. Finally, I go home and rest briefly before starting to read from 8:30-10:30pm. Then I go to bed. The main challenge I face is that I'm studying on my phone of small storage capacity. It can't handle the notes and materials needed to our course.
Inspiration and Gratitude
We're inspired by Hamisi and his dedication to his studies. The amount of time he invests in his courses and his future is sure to result in his success. I suppose if we could add one more ask to our already big wish list for 2022, it would be a funding stream to cover the cost of one laptop per university student. In Dar, they can buy a good computer for $250 USD. Let us know if you'd like to contribute for one!
Thank you to everyone for your continued support of Project Wezesha over the years. We hope the stories of the students' success bring you as much joy this holiday season as they bring us. It's all about the bright spots in the world today! Help us continue adding more light by contributing to support these university students through 2022 and beyond!
Cheers,
Rai, Lucas, and Madaga
The Project Wezesha Team
Proud Partners of Girls Education International