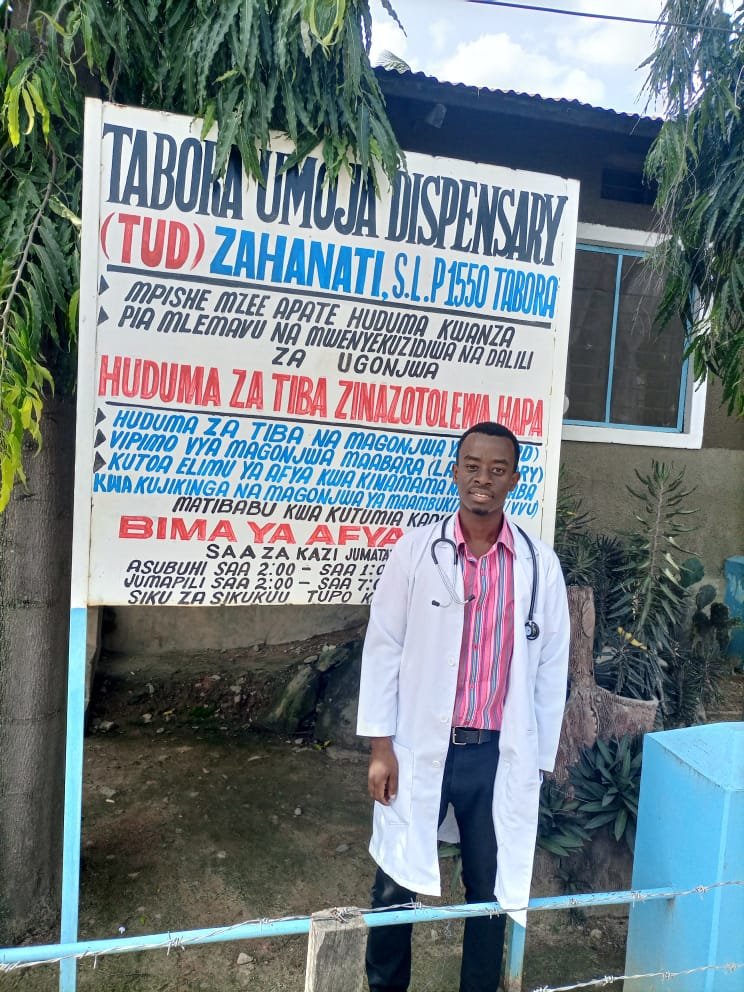 Dear Project Wezesha Supporters,
We hope you are staying healthy and finding time in the comfort and company of loved ones. As we passed the one-year mark of the beginning of the global pandemic, we found ourselves reflecting on all that we have to be grateful for. First of all, Project Wezesha students and staff, as well as their families and teachers are all healthy and safe. Secondly, the students in our program are each excelling at everything they put their minds to! In this report, we'll share some of the highlights.
We'd also like to take a moment to express our solidarity with the citizens of Tanzania who recently laid their President to rest. President John Magafuli passed away on March 17th. His Vice President, Samia Suluhu Hassan was sworn in on March 19th as the country's first woman President. We wish her much strength as she leads her country through the healing process and this transition of power. We hope that the best interests of the people of Tanzania will guide the public health decisions made by her administration moving forward.
Celebrating our Students
We couldn't be more proud of Tumsifu – one of our first Project Wezesha scholarship students. With your support, we have funded Tumsifu's studies through secondary and high school and most recently through University. He graduated with a medical degree as a clinical officer, which allows him to practice medicine in Tanzania. He graduated with a GPA of 3.5 and was ranked at the top of his class. After spending a short time at home to visit his family in Kigoma, he secured a job at the Primary Health Care Institute in Tabora. He is earning a nice salary and is delighted to be helping patients in the community. (See attached picture of him in his office.)
Another one of our recent graduates, Mahamudu from Mgaraganza village, recently earned his diploma in pharmaceutical studies from the Royal Training Institute in Dar es Salaam. He graduated with a GPA of 3.2 and was also ranked in the top of his class. He is currently working in his uncle's duka la dawa (pharmacy) in Dar es Salaam.
One of our current university students, George from Bubango village is studying disaster management at the University of Dodoma. He currently has a GPA of 3.8, which is stellar! Courses from his studies include Risk & Disaster Management, Climatology, Introduction to Information Technology, Theories of Management of Risk and Crisis, Poverty and Livelihood, Environmental Conservation Education, and so many other fascinating & relevant courses that will open many doors to employment when he graduates.
Simoni, another university student from Mgarganza village is pursuing a medical degree in surgery at the University of Dodoma. He is doing really well in his studies with mostly As and Bs in challenging courses. Among the courses he's taken in his first two semesters are Medical Biochemistry, Human Anatomy, Medical Sociology, Human Nutrition, Nursing Ethics, Embryology and Human Development, and more.
In a recent conversation with Lucas, Simoni said, "When I get a job as a doctor in a hospital, whether government or private, I will allow 10% of my salary to go directly to Project Wezesha each month." Lucas asked, "Are you serious, Simoni? This is a big promise." Simoni replied, "Yes, I am very serious. I want to extend my thanks to Project Wezesha for helping me to meet my dream so the money will go to help others like me. It is necessary." (See pictures of Simoni at university.)
We are truly grateful to these young men for all they have shown us through their dedication and gratitude. We are the ones who feel blessed – to be able to support such wonderful young men who have ambitions to help others and pay it forward.
To you, Project Wezesha donors - Thank you for your support over many years. Without you, none of this would have been possible! Lucas and I founded Project Wezesha in 2009. We never imagined that we would come so far and have so many success stories to share – well, maybe Lucas did! He leads with his heart, his faith, and his smile and never questions what is possible!
We invite you to share these updates with your friends and family. If you'd like to contribute today to support the next cohort of university students, please click "Give Now" in this report. We cannot do this without you.
With gratitude,
Rai, Lucas and Madaga
Project Wezesha Team
(Proud Partner of Girls Ed)