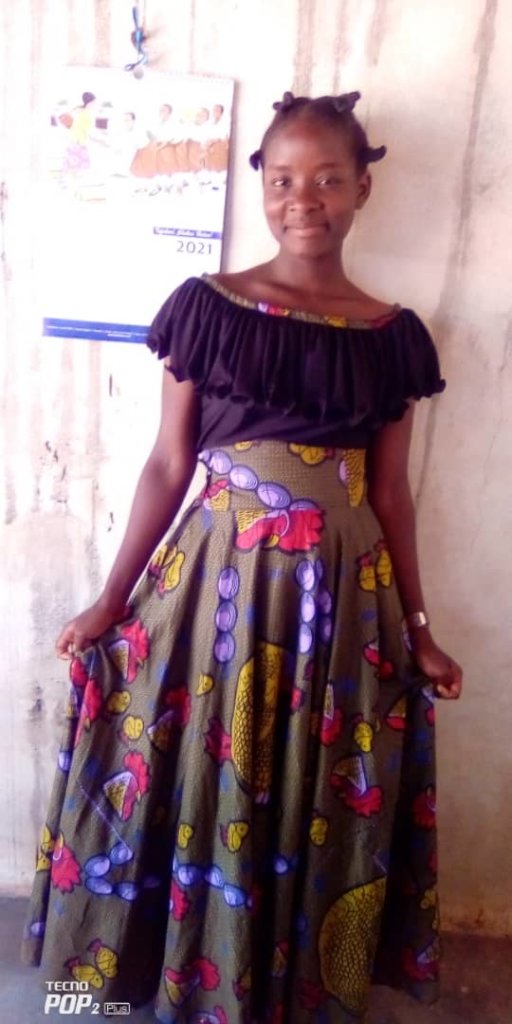 Dear Girls Ed Supporters,
This Spring, with your support, Girls Ed funded the field study (internships) of students attending the Nyamidaho Vocation Education and Training Authority (VETA). Among the cohort of those completing their internships were Melania and Flora. They are each pursuing a certificate in design sewing and clothing technology.
Melania and Flora had the opportunity to be placed together at Sunflag, a textile and clothing company based in Arusha, Tanzania. While working for Sunflag, they learned from professionals in the factory about the machines, the process of turning cotton into thread, the thread dying process, how to weave textiles, and how to design and create clothing, such as shirts, skirts, dresses, suits, and more.
In this video, Melania films as Flora gives a tour of the factory and explains (in Swahili) about the machines and the process of making threads and textiles. (See additional photos of Melania and Flora in the factory.)
On a recent trip home to Kigoma, Melania and Flora visited our in country Project Manager, Lucas at the Project Wezesha office. He conducted interviews with them so they could share firsthand about their time in Arusha. In this video, Lucas greets donors and introduces Melania and Flora.
Flora - Future Fashion Designer
In this video, Lucas interviews Flora in Swahili about her recent field experience for her certificate in tailoring, which she is pursuing at the Nyamidaho VETA center (Vocational Education and Training Authority). In this video, Flora explains that she completed her field experience in Arusha. She refined her tailoring skills, learning how to make shirts, dresses, and suits from Kanga and Kitenge materials. She extends tremendous gratitude and blessings to everyone who has supported her so she could have this opportunity. She also says how happy she was to have the chance to see Arusha; to know a larger city. Finally, Lucas invites her to stand up and show off the lovely dress that she made while in Arusha. I want one!!
Flora, once a very shy young woman has really come out of her shell. To see her speak so openly and with such confidence about this experience is such a testament to the value of investing in and believing in young women. Without the opportunities of study camp, secondary school, and now this vocational training experience, Flora might still be a reserved young woman, remaining in others' shadows, letting others speak for her, and walking the path chosen by someone else. Not anymore!
Melania - Future Design Entrepreneur
In this video (Part 1 of 2), Melania says that she has learned how to make many, many types of clothing during her internship with Sunflag in Arusha. She also learned how to process raw cotton into thread and then how to make clothing from the materials. Lucas asks her about the process of making a shirt, as she is wearing one that she made in this video. Lucas commented on how impresesed he was by the technical language they were using for the explanation.
Melania's enthusiasm about her work and what she's learned is evident in the interview, even if you don't understand Swahili. Her smile and confidence shine through. She expresses gratitude to donors who helped make this field experience possible. She sends blessings and shares how happy she feels about the opportunity to have lived and studied in Arusha, to learn from professionals, and to continue her studies with these newfound skills. Prior to her field experience, her instructors noted that she has what it takes to be an instructor herself. We, too, can see her in that role in the future.
In this video (Part 2 of 2), Melania describes the process of making Maasai Shuka, the traditional clothing of the Maasai people of East Africa (Kenya and Tanzania). In great detail, she outlines the process of creating thread, dying it in red and blue, weaving the threads into the traditional checked pattern, and finishing the textile for use in sewing. She describes the large number of products that can then be made from the materials. She knows that the Maasai pattern materials are in demand and therefore, knowing how to create them is lucrative for an entrepreneur selling such textiles in larger markets. You can learn more about the Maasai Shuka and see some of the incredible fashions here.
We're excited for Flora and Melania and look forward to celebrating their completion of these certificates. Once they return home, purchase the machines needed, and rent a space to start their businesses, the sky is the limit for them. The income they'll generate will leverage them and their families. Knowing that others believe in them and invested in their potential means the world to them. Who knows -- maybe one day they'll be marketing their beautiful clothes around the world. I know I'll be ordering a dress from Flora very soon!
Please share this update and celebrate their success with us. Click 'Give Now' and contribute today so we can Multiply the Mission and support more young women seeking to become professionals in their communities.
Thank you for your part in making these dreams come true.
Asante sana,
Rai Farrelly
Tanzania Project Manager
Girls Education International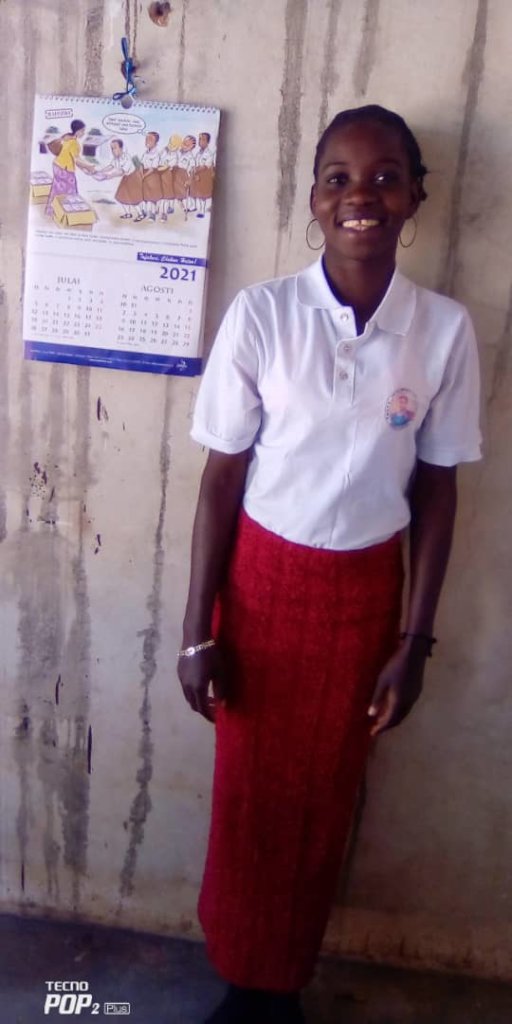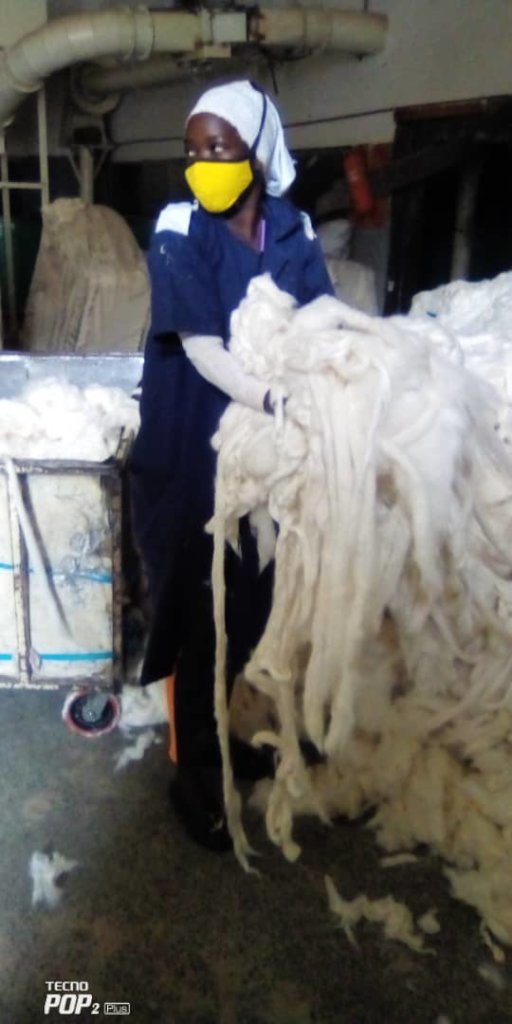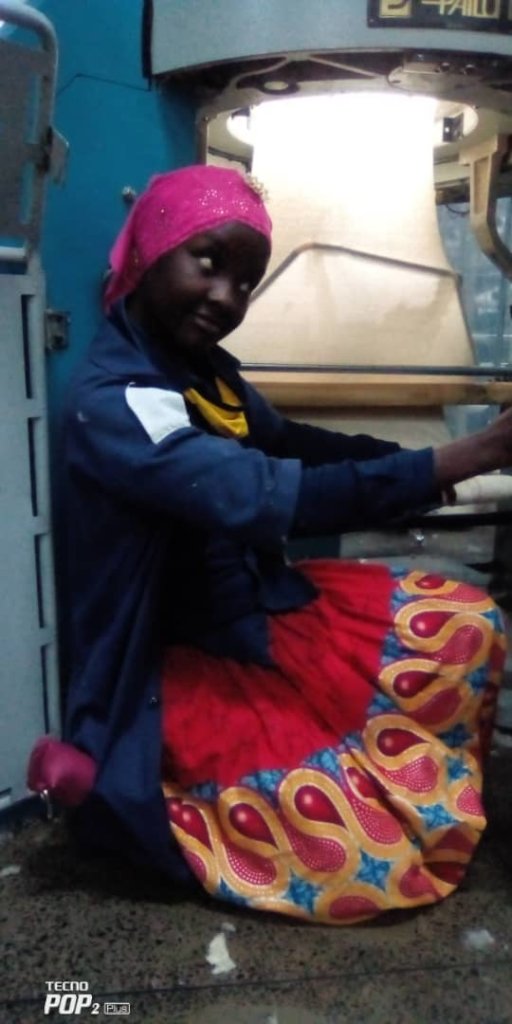 Links: