Project Report

| Apr 23, 2022
Challenging Times are Gone with Persistence.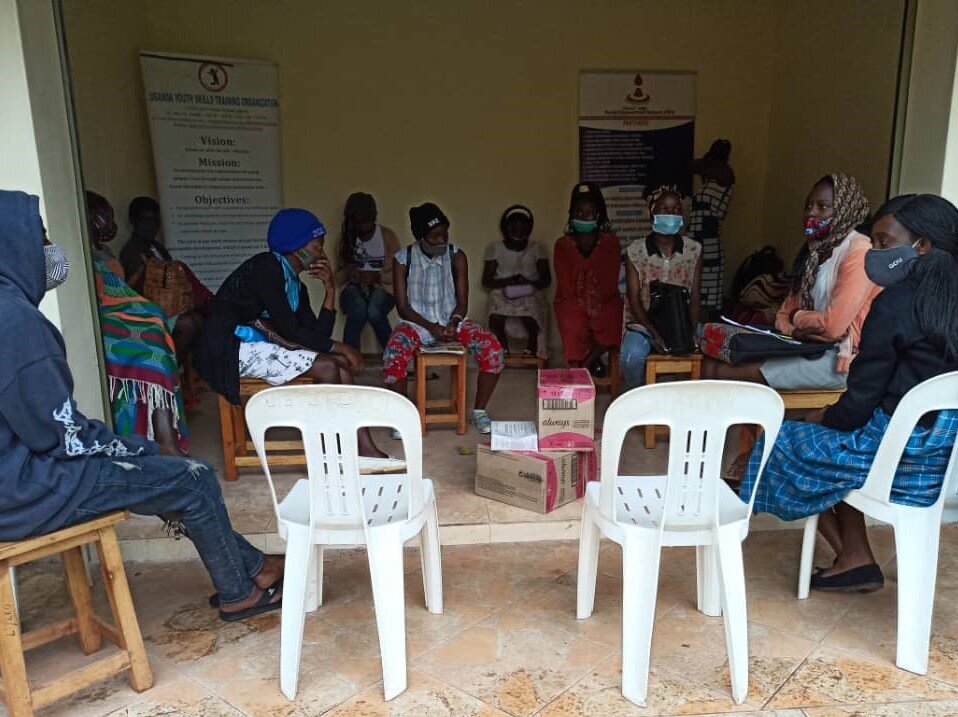 Dear our beloved donors, the partners and the well-wisher's, we are happy to connect once again with your kindness to continue supporting our cause of supporting 500 school girls in Uganda with sanitary pads.
Thank you very much for the wonderful support you have rendered to this cause, however i would like note that since the pandemic, the things have for sure not remained the same. There has been series of financial values lose, price fluctuations of the commodities and this has even affected the local support that we could be receiving from the a few project well-wishers.
It's been a while without hearing from you our beloved donors of this program, but now happy that we are in the periods when the pandemic is slow and that everyone is trying to settle in their respective business.
When the pandemic, hit the world, we had to keep our beneficiary target groups receiving the support and for that case therefore allow me to thank those who have been following up and donating in spite of the financial challenges met due to the pandemic.
The project, had added more other beneficiaries by the time pandemic broke out and this is a quit big number of young girls to support and following our trend of fundraising, we thought we could go along well, but as i said above due to the pandemic, things changed gradually and we have not been able to reach out to all those 500 girls.
It's still a challenging time with reaching out with support to these young girls. We now call upon every one, the volunteers, individuals donors, well-wishers, cooperate companies, embassies globally, organizations and the owners of companies like #Facebook, #Microsoft, #WhatsApp, #twitter, #Instagram, #LinkedIn, #google, among others to support towards the cause of supporting school going child in poor urban schools in Uganda, for practicing a personal hygiene menstrual management for a good leaning conducive environment while at school.
Any big companies willing to support us in buying equipment and materials to support the schools with materials and training, such that they can start producing re-usable sanitary pads at school levels, can help in terms of sustainability purposes and duplication of the idea to other schools. This will tremendously mitigate early children school drops, marriages and pregnancies. We are currently training community based organizations to help reach out to those in the areas of urban schools that we can support with this little support secured from our beloved donors on GlobalGiving.
We also know that if we educate a girl child, we shall have educated and empowered the entire world.
Thank you for all the past support and we now need your support more than previous period, be kind and be with us,
Just imagine you being one of this cause.
N.B, we are also happy to announce to you that our friends from Norway (Firda VGS) have helped us to secure a piece of land where Uganda Youth Skills Training Organization will own its home from the rentals, and we plan to put things like, a model community vocational training center, technical vocational industrial training service, International Volunteer house, HIV/AIDS youths and women simple clinic and UYSTO administrative offices. We would like to categorically mention to you that has it not been you trusting us with your support and references, we would have reached at this stage.