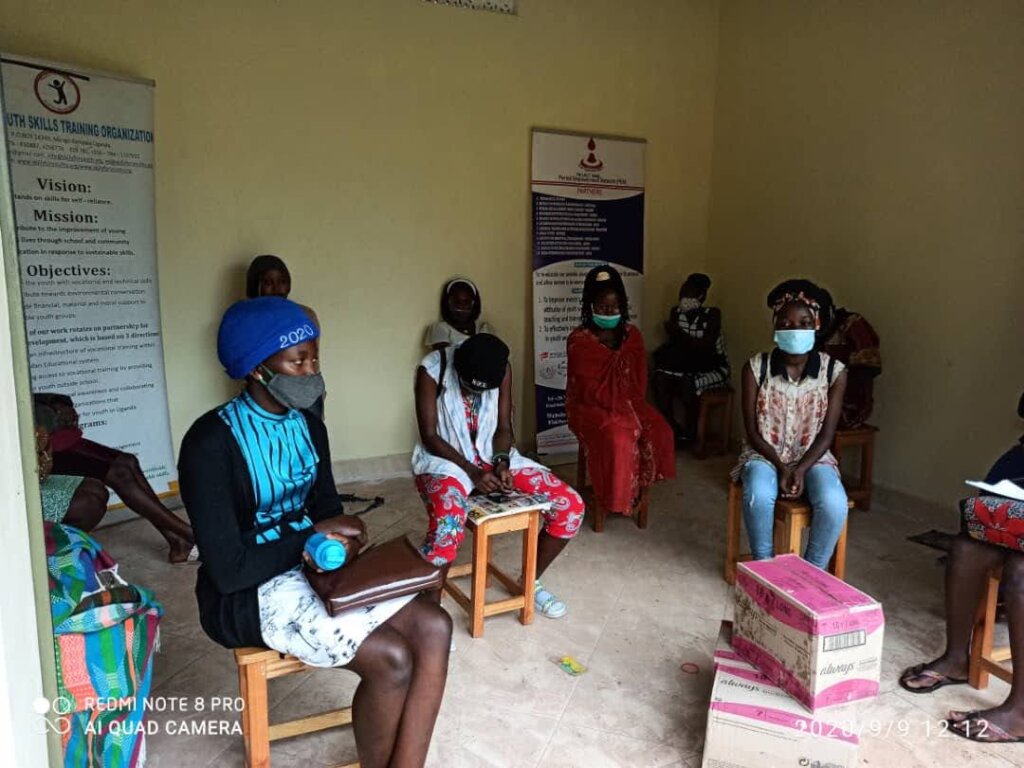 Relaxing on the mission due to an interruption is common to most of the mission bearers. Our project " Donate sanitary pads to 500 schoolgirls in Uganda" like any other projects affected by the pandemic, it has been the victim. The pandemic affected our project, not only in resource mobilization but also to the beneficiaries. Schools have been off functioning in spite of lifting the lockdown.
Most girls that the project has been supporting have been displaced in different locations within the country but UYSTO still made some efforts to follow up those that stayed within their localities of origin. The lack of menstrual hygiene management material support has manifested many young girls not within only our areas of reach but the rest of the regions in Uganda getting unplanned, wanted both pregnancies and marriages.
The situation worsened and we decided to ask for UYSTO volunteer extra support alongside our friends from German "Kids Rights" to render awareness campaigns to the young people's communities we target. The campaigns looked at domestic violence as result of unwanted and planned pregnancies, prevention, solutions and menstrual material support to girl child.
This was done alongside distribution of the sanitary pads to those that we could find in their communities. In spite of all the challenges, UYSTO still aims higher to fulfill its mission of supporting a menstrual hygiene management practices among the targeted girl child.
To our dear donors, this is the time that the project "Donate sanitary pads to 500 schoolgirls in Uganda" most needs your anchorage. We know that the economies all over the world are affected but one by one makes a bundle, that one dollar you undermine, with someone's 1 dollar, keep the girl child in school, especially in this time when the country (Uganda) is looking at re-entry of the students to schools. " a giving hand is the blessed hand" imagine supporting the girls to have a friendly learning environment with friendly personal menstrual hygiene management environment.
Join the drive and support a girl child to stay in school by donating to buy sanitary pads.