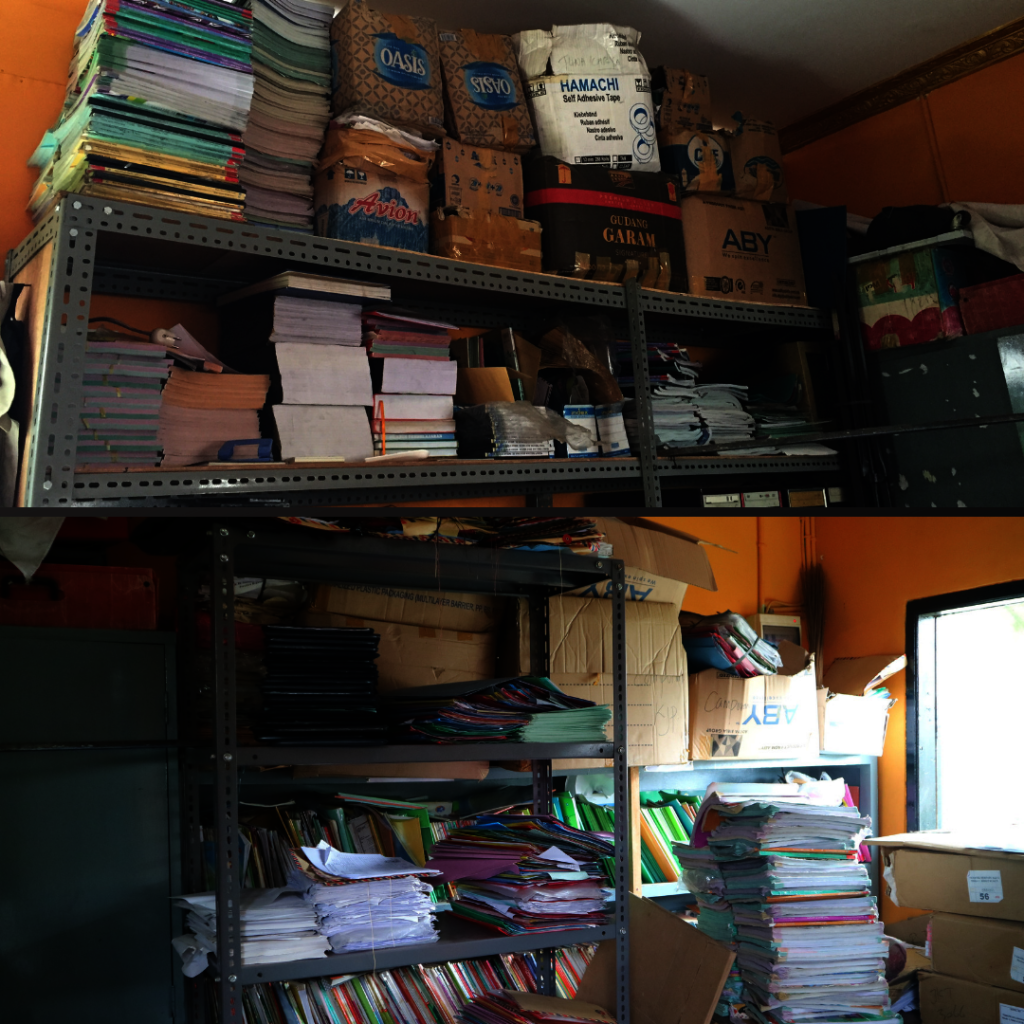 Every day is a day to be grateful and acknowledge everything that we currently own and use. Laptops, personal smartphones, headphones, books, and vehicles are things that occupy people most of the day. You have those things to fulfill your basic tasks for work and even when you were studying in college or school. But these kids we've encountered who live in poverty are grateful for the smallest things - the ability to study in schools that grant them free tuitions, indoor classrooms, adequate space and furniture to learn in, and teachers that are qualified to give them the education they need every day. While these low-cost schools provide facilities and infrastructure, they still lack complementaries for students such as books, uniforms, and stationery. Unlike most kids nowadays, the thought of having a smartphone is not something which would cross their mind, with the inability to afford basic things like school books.
Low-cost schools such as Bina Pusaka, Suraya, and Tunas Karya still buys these complementary needs for their students. They are paying for uniforms, books, and stationery which are supposed to be the student's parents responsibility. Those students owe money to the school even after they graduate. This financial problem is quite complex and varies, they are linked to social problems the students faced at home and out of school. The school's lack of monetary resources will mean a reduction in the salary of teachers and other staff, and will, in turn, affect the education of the children. Though, while there are schools like the ones mentioned, other schools policies are aimed at pushing the students to manage their own financial problems. This is to make them more responsible for themselves, in areas such as helping their parents, saving money or earning money on their own. Bina Pusaka implemented this policy, which means now that some are able to pay their own tuition fees with money from savings, in addition to putting money aside for the costs associated with graduation. But there are still some students who spend money unwisely, unable to manage their own finances. Lack of family support and moral education increases this kind of behavior.
A helping hand can be a life changer for these kids. New books, uniforms, and stationery from the outside world boost morale both for the teachers, students, and even to the parents. This will result in less bullying and better quality of life for the students at the school, which will lead to higher results in the classroom. Thank you for everybody who spent their time and effort reading and sharing this page. Those who shared the same experience facing this problem please do contact us. Your story can contribute to our research and we might be inspired by what you have seen.