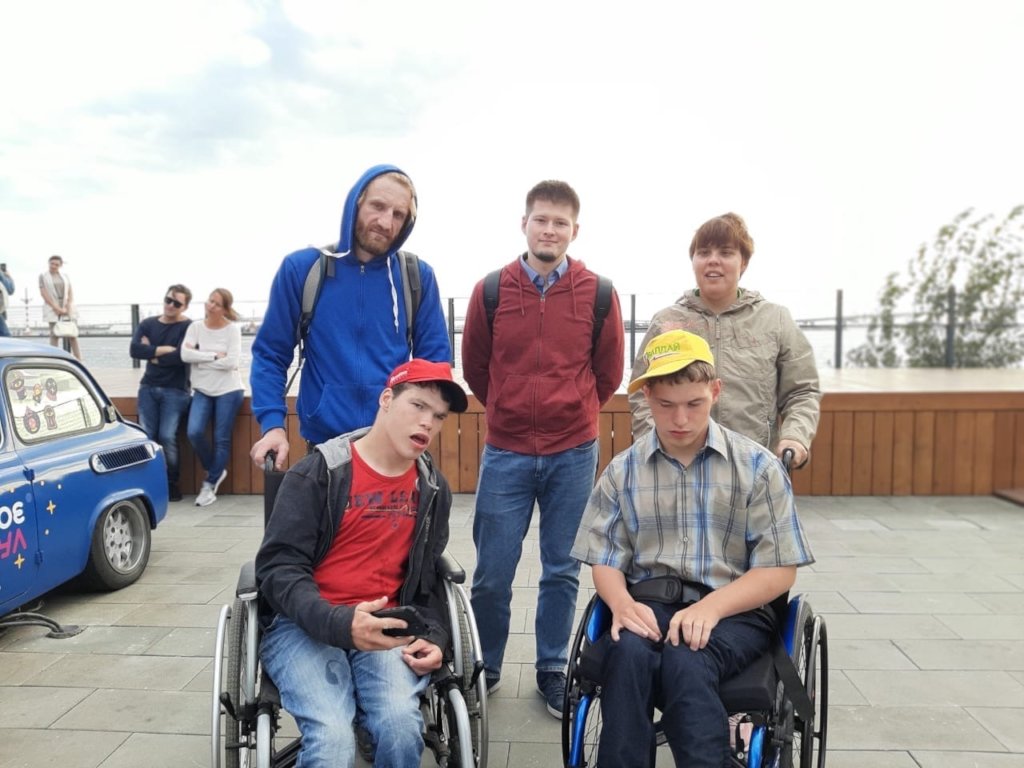 We always like to think about the motivation. Why people choose working in a charitable organization? Why does our team take everyday train to the orphanage, tolerate the system and its difficulties? We thought that the best way to find out - is to ask our collegues and volunteers to find out. Here's the interview of Marat - our volunteer.
Why did you become a volunteer?
I wished to do something useful for people. Volunteering in «Shag Navstrechu» is my first experience.
What is your first experience of visiting PNI (psychoneurological orphanage)?
My first visit to PNI was quite emotional. Talking about interior, in my opinion, there was quite a presentable atmosphere. It was slightly unusual to communicate with guys from PNI but I became used to it quickly.
What is the aim of your work?
Usually, I take care of Misha S. He is a young man, who left an orphaned home for PNI. I try to support him while walking (usually they don't walk with him often), speak, do some easy activities (coloring books and other). He is a quiet guy who likes to color books, walk in the streets. Unfortunately, due to problems with health, our communication is quite limited; however, I like how the progress is going.
How did you choose «Shag Navstrechu»?
When I looked for those whom I could help as a volunteer, I was attracted by the possibility to help children and location as well. Unfortunately, due to my work schedule I could not visit the orphan home; however, they offered me the variant with PNI.
How long have you been volunteering for «Shag Navstrechu»?
Since February 2019.
What do you think are there any gaps in "Shag Navstrechu" activity? What are the "Shag Navstrechu" achievements, what could we be proud of?
Concerning gaps – I can say nothing.
Concerning achievements – I like several projects, which «Shag Navstrechu» organizes, or participates in: master-classes, visits to festivals, etc. As well, in comparison with my start, cooperation with PNI has been improved. There were cases, when we were not allowed to enter PNI, etc. Nowadays everything is so much easier.