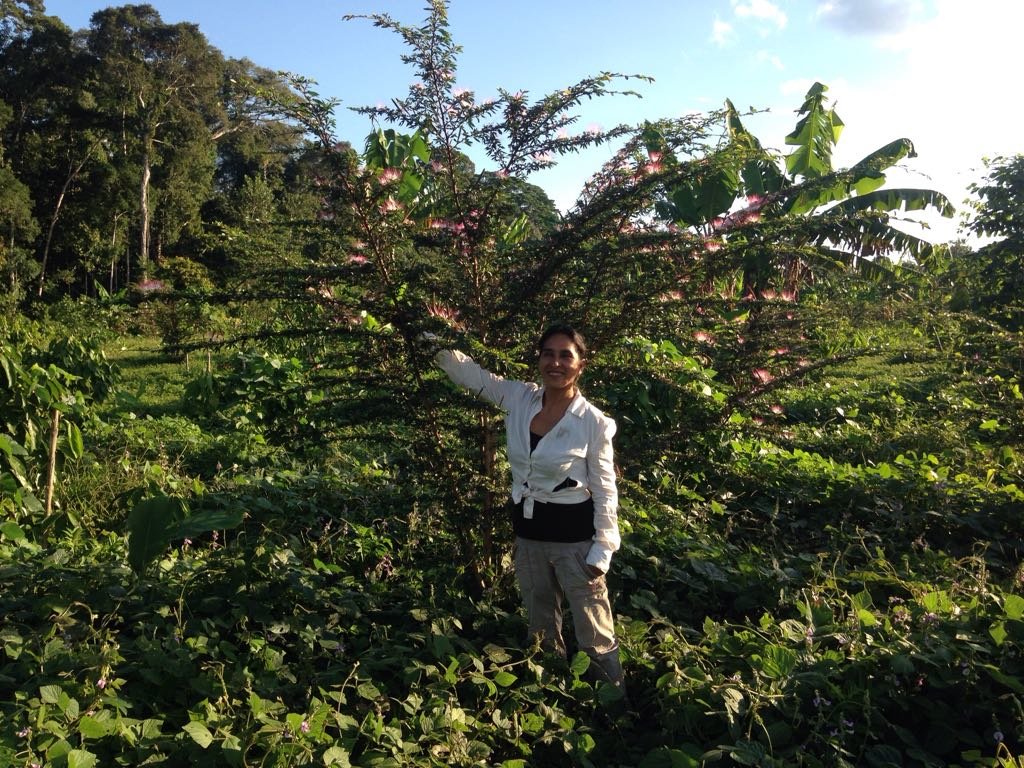 Dear Friends,
As you know, every so often I send out a report sharing some of the good news from Camino Verde in the Peruvian Amazon, and this year there's been lots of good news to share.
Keeping closely to our mission, we're doing more and more to save the world's forests and sustain local communities who live here. We are:
Working to restore the Amazon with new partners who ensure our work is in line with their needs
Engaging more farmers, more native communities, building livelihoods in the Peruvian rain forest for locals by using the forest in sustainable ways and bringing back forests that have been lost.
Planting more species of trees, providing and developing a variety of income streams from the forest for local farmers.
Producing and selling tens of thousands of seedlings for re-planting the rainforest
Building a new income source from trees – we are selling essential oils from trees we have planted.
Working with companies who share our vision for regenerating the Amazon. These companies are now paying Camino Verde to plant trees on their land.
The growth of our work has been astonishing and we're grateful for all we've been able to accomplish.
During this period of rapid growth, our cash resources are strained to new limits and we look to you once again to continue your support of our work. Although we write foundation proposals to fund our programs, this year we have had challenges meeting our unrestricted funding goals. Your support in this area has historically been our backbone. We rely on contributions from people like you, our generous supporters, who firmly believe in what we do.
We understand this year has been a time of tremendous uncertainty for many of us on many different levels. The world feels strange to many of us. And yet it's an ideal time to act. This year I've been renewed in my sense of mission to help create a more humane, loving world, and I hope you do as well.
So, I'm writing to ask for your help at a time when we have a significant need. Since we're a small organization, every donation counts big. Please consider giving generously in support of Camino Verde today.
My sincere thanks for your continued support for the regeneration of Amazon forests and communities.

And now on to our regular report.
===
Don Hipólito arrived here in 1960, when he was 33 years old. His previous parcel had been flooded in the infamous river rise named after its year, el sesenta, in which he lost everything. Without other options available, he hoisted his few salvaged belongings onto his back and walked 60 kilometers in two-and-a-half days to a place where he'd been told he might be paid to harvest brazil nuts. (We've changed his name to respect his privacy.)
In this part of the Peruvian Amazon the population was sparse, as it remains today. The "owner" of the land welcomed Hipólito's help and eventually left, encouraging the young man to make a home for himself in this prized location with ready access to two streams that held water and fish all year round. The brazil nut harvest wasn't bad and there was lots of timber in the forest. Hipólito decided to stay.
In the 57 years he worked his farm, the world changed around Hipólito in unexpected ways. His once isolated outpost had a decent dirt road running past it by 1964. In 2010 the road was finally paved. Before his ninetieth birthday in 2017 electricity had arrived to the farm. From the same single house, he presided over the childhood of three generations, slashed and burned around a hundred acres of pristine rainforest, and made his living wrangling cows across the grass he planted there.
Remarkably, he also planted brazil nut trees and several of the more sought after timber species. Twenty years later he was harvesting fruit pods from the castaña and wondering why he hadn't planted more.
At age ninety he was looking to switch up his plan. He told me he was ready to find someone to whom he could entrust the farm now that soon he would have to move to town to be closer to his grandchildren. He laughed that they worried about him and seemed reluctant to leave the place he'd called home for over half a century. He was spry and quick-witted as he told me stories that seemed to jump to life fresh out of the landscape.
Hipólito got me involved, and together we found someone to carry the torch, a group of like-minded folks that wanted to plant trees in the pastures where his cows had once grazed. He and I had spoken more than once about how impressed he was with the results of his tree planting experiments, how remiss he felt in not having converted more of his pastures to reforestation. He was genuinely pleased to think that his land would be covered back with trees after he left it.
Fast-forward six months and a lot has changed. With the help of Camino Verde, the new owners of Hipólito's land are making swift changes that honor the spirit of his time on this land. Over forty acres of grass were planted back to native trees. More brazil nuts are going in, as well as thirty other species that will help restore this worn-out pastureland to productivity and ecological equilibrium.
Hipólito and his family still visit the farm. Their stories are alive here. I walk under 25-year-old brazil nut trees with Hipólito and he picks up a pod full of the valuable seeds. "I remember when these trees you see producing here were just seedlings. You're young. You have plenty of time to plant more." Twenty thousand trees planted later, and we know he's pleased with the new direction.
Thanks for all you help us do – building bridges that restore hope and ecosystems. We'd like to think it makes the world a better place. And we know we couldn't do it without you.
All the best from the Amazon of Peru.