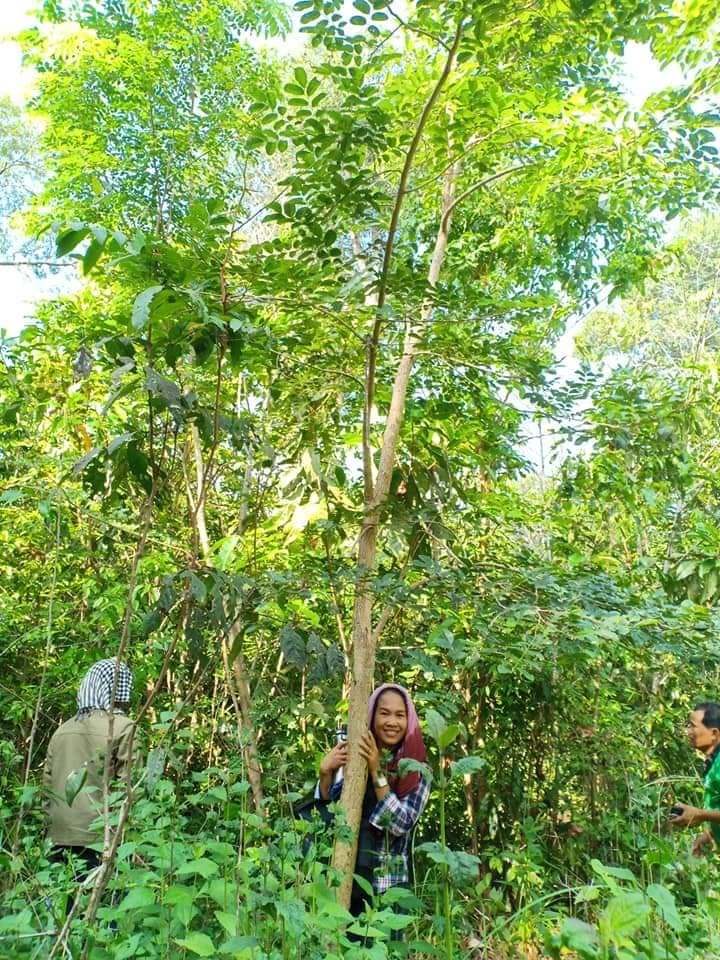 On July 12-14, Peace Bridges staff, peacebuilders from churches in Kampong Thom, a researcher, and international guests traveled into Prey Lang to the Tiger Head (Kbal Khlaa) community forest. This section of Prey Lang is in Kampong Thom province and under the care of Kbal Khlaa community members. Not only do they protect their community forest but they also volunteer as members of the Prey Lang Community Network (PLCN). They regularly patrol Prey Lang to document illegal activity and stop illegal logging.
This visit to Kbal Khlaa served three important purposes:
First, we visited the tree planting sites from 2015-2017 to monitor the progress of the saplings. Unfortunately, trees in two of the sites had mostly died due to poor soil quality and either too much water or drought. Nevertheless, many of the trees were still alive. The rosewoods that survived have already grown much taller than a person.
Second, this trip brought together international and local guests with the Prey Lang Community Network (PLCN) for an opportunity to learn from one another. The PLCN shared about their experience managing their forest and patrolling in it. They shared about the challenges of being away form their families, traversing the forest in bad storms, and other external factors that make their work extremely difficult. The international guests left with stories to tell in their home countries to advocate for the forest and local management.
Third, the PLCN used this trip as an opportunity to meet and plan for the upcoming months. Members of the PLCN met to discuss developments in national policy that will soon affect their forest protection work.
Thank you for your support of this important trip. As we told you in our previous update, we're disappointed that we had to cancel the Prey Lang tree planting due to factors beyond our control. Nonetheless, we are looking forward to planting 2,000 trees in Prey Veng province next month and more next year. Stay tuned for updates coming to you soon.
Peace and blessings,
The PBO team