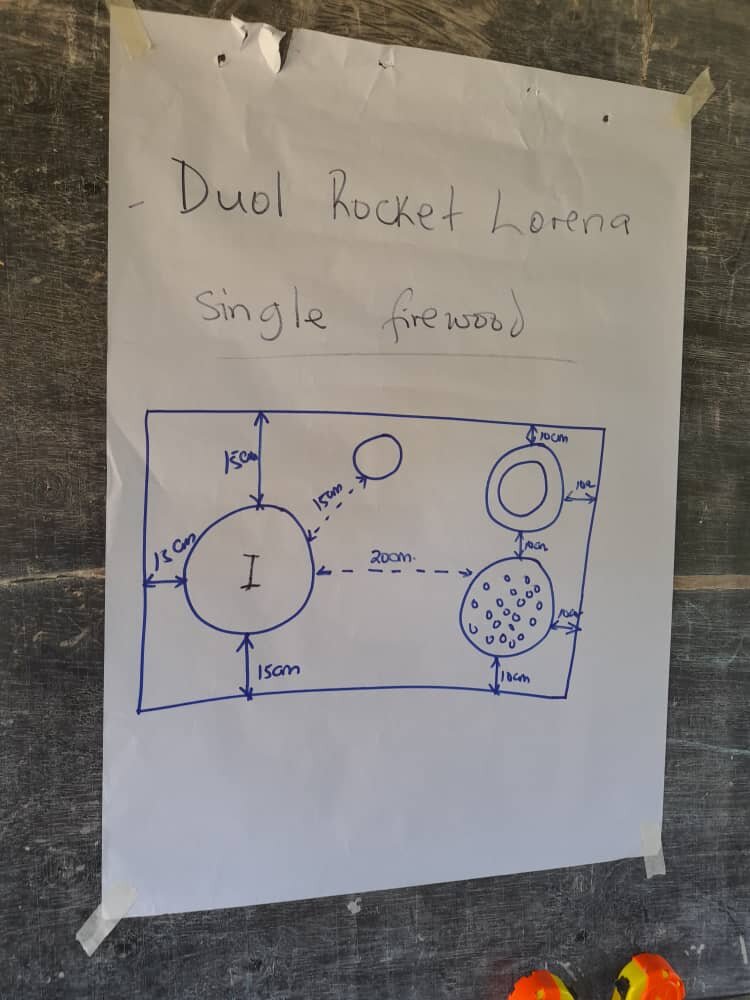 We are excited to wish you a belated happy new year and share more details on what the Wild Forests and Fauna team has been working on since we last touched base. It's dry season again here in northern Uganda, so unfortunately there were some fires in the area. But thankfully the trees survived! We're hoping for some rain soon, but with the weather irregularity in the tropics we're seeing due to climate change, we're never quite sure what might happen next.
We've also made some significant progress in our work in the Palorinya Refugee Settlement. We've established 75 beds in our main nurseries which will soon contain over 200,000 seedlings that will grow here before being distributed to beneficiaries in March. The main activity at the nurseries at the moment is pot filling (filling the pots with seeds). 88,000 have been filled so far, an important first stride in helping us to get to our goal of 200,000 seedlings distributed this year.
Patrick, our main coordinator, has secured new land closer to our beneficiaries which we will use to establish agroforestry systems. Over 50 acres of land for agroforestry has been secured already, and 3 nurseries have been moved there. This will help reduce transportation costs and make life easier for the refugees that call the area home.
Our major rollout of getting more fuel-efficient cookstoves into refugee households is nearing its conclusion. We've been able to build 1,400 cookstoves thus far and expect to hit our project target of 2,000 by the end of the month. This will really further our efforts to conserve the forest that surrounds their homes, reducing reliance on traditional stoves which rely on a huge amount of wood.
We also wanted to update you on our traditional charcoal production (TCP) project. To give you some background, traditional charcoal making requires very large amounts of wood, which can often lead to increases in deforestation, particularly in old-growth forests. In order to protect and preserve these areas, we've launched a program where we support the planting of seedlings dedicated to TCP. To date, we've planted 5 acres in Moyo with another 10 to go. In Obongi, we've planned out 8 acres thus far and are looking to increase that by another 7 acres. I'll share more about this important pilot in our next update!
Our project also continues to grow in reputation with locals and they increasingly want to get involved and help further our mission. We've received lots of requests from landowners who are really keen to join forces with us by offering their land to be part of our project, which is really exciting! In addition, Native Seeds Moyo, our delivery partner organization set up and run by Patrick, is on track to be accredited as an NGO by the Ugandan NGO board this year.
That sums up our exciting updates to start 2022. If we don't say it enough, please know that your continued support is greatly appreciated. Your belief in our work keeps us going and is making a real difference in helping to ensure refugee families have access to sustainable energy sources, and nutrition.
We'll be in touch soon!
Safe travels,
The WildFF team