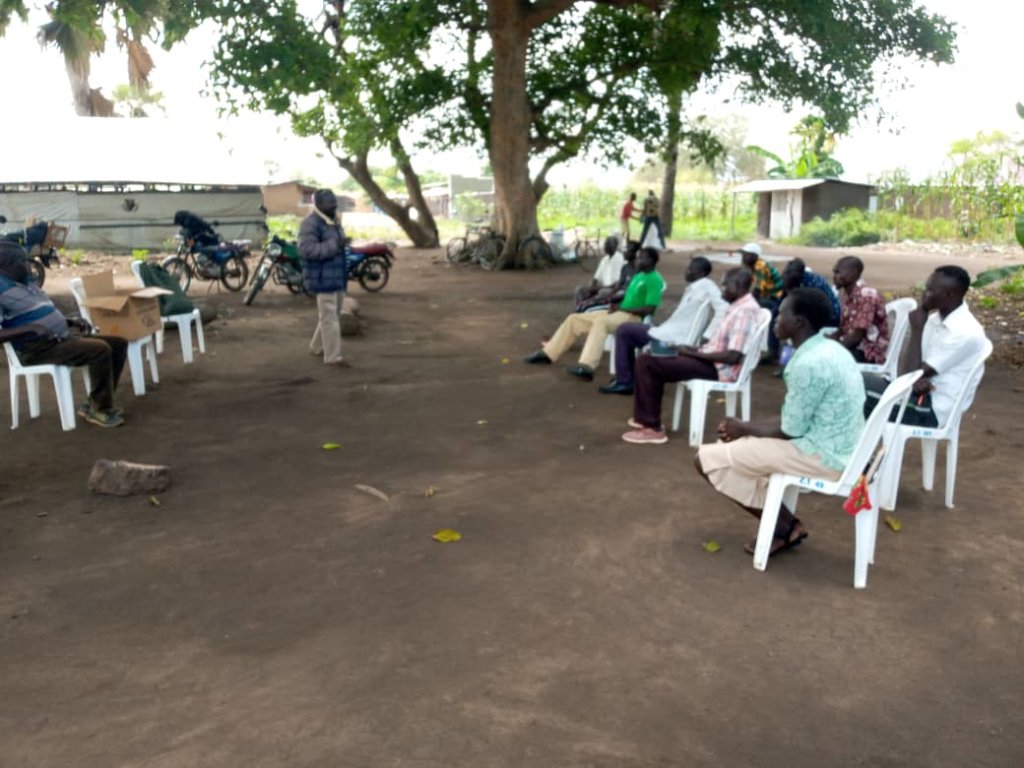 To our supporters,
We are thrilled to announce some big developments for our work in Palorinya Refugee Settlement. But to start, let me tell you about what the team on the ground has been up to the past few months.
We've continued to produce seedlings and distribute them to the 120,000 South Sudanese refugees that call Palorinya home. Despite COVID and all the roadblocks it's subsequently caused, our team has managed to get 50,000 seedlings into the hands of refugee households over the past 2 months. As always, these seedlings are produced and distributed strategically: our team always taking into account the very real needs of the refugees receiving them. These 50,000 seedlings will provide nutrition and sustainable sources of firewood for the refugees planting them, while also contributing to the stabilizing of climate patterns in the region. Healthy soils mean healthy food, and that's what our tree planting activities are aimed at.
Our grassroots network of environmentally-trained refugees continue to work hard, acting as community liaison between our team and the families that make up their respective neighborhoods. Without these dedicated individuals, our tree planting efforts wouldn't be nearly as effective, as they follow up with their neighbors who have received seedlings to ensure they have the support they need to keep them alive.
So that's what we've been up to, thanks to generous supporters like you. Now, onto the big news for our coming year:
We recently became partners with One Tree Planted, a great organization that is helping to get millions of trees in the ground around the world. Through their support, we will be expanding our work in Palorinya and launching a new system.
This system will allow us to not only plant more trees with refugees to ensure the ongoing stability of their landscape, but also address and transform the root causes of desforestation in Uganda: fuelwood and charcoal.
Our system is holistic and incremental, working with four beneficiary groups: refugee farmers, refugee households, women's groups, and traditional charcoal producers. Through it, over the next year, we will be planting 149,000 trees and restoring 120 acres (48.6 hectares) of deforested and degraded land, with an additional 74,300 trees planted in mosaic landscape restoration throughout the settlement site.
These are big goals with an even bigger impact. As we continue to gear up for this expansion with additional staff hire, refugee mobilization and tree production, we will be sure to give you even more details of what this project looks like, and how it works. But for now, we want to give you a little teaser that will give you something to celebrate today.
All of this wouldn't be possible without you all supporting us from day one, and your continued support. Even with partners helping us to expand our work, we need individuals like you to help build the groundswell of transforming refugee camps into pillars of sustainability.
Our world depends on it.