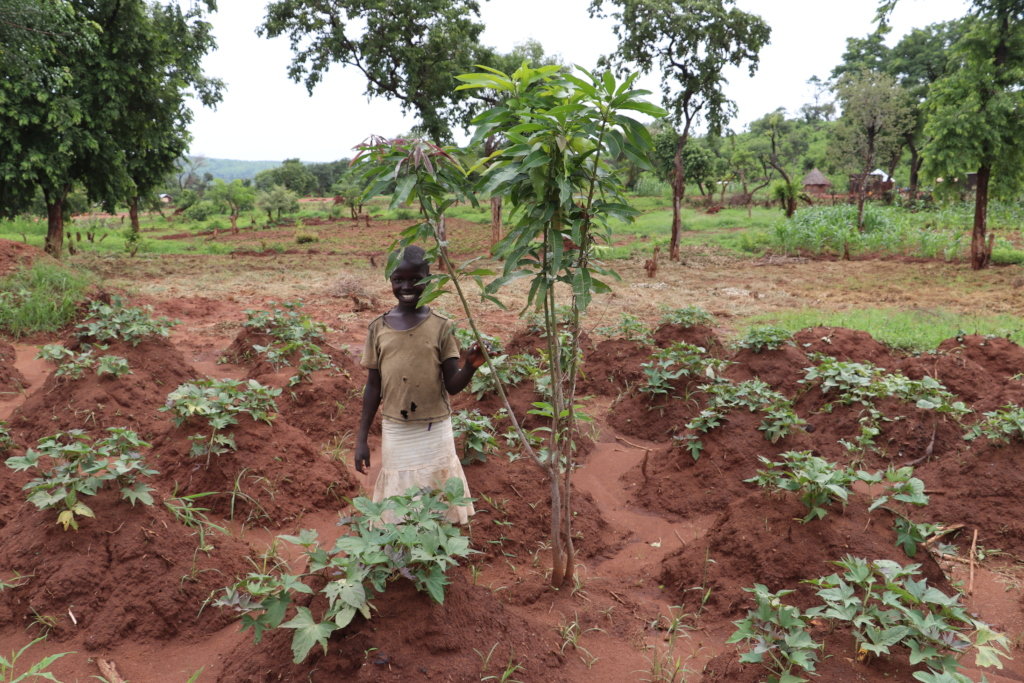 Hi friends,
Greetings from Northern Uganda, currenrtly home to over 1 million refugees from South Sudan. When refugee influxes happen, they happen fast, and organizations' priorities are focused on basic needs: registration, shelter, food and medicine. But with sharp influx of population levels and concentrations we also see rapid degradation of natural ecosystems, deforestation and a shift in forest resource management.
If you talk to any of these refugees, they'll be the first to say that they want to help to protect the environment, because they understand intimately that their livelihood depends upon it. But with relief organizations only factoring in basic needs and doing the necessary triage that occurs with a refugee crisis, issues of sustainability aren't adequately addressed. That's where we come in.
In 2017 we saw firsthand this need. We saw refugees trying to establish their new lives in these refugee camps, and the way that their livelihood–trees for firewood and trees for construction and cleared land for agricultural cultivation–led to the rapid decline of tree cover. We saw a challenge and a solution.
Today, we work collaboratively with refugee communities to better manage their forest resources. We plant trees with them, in strategic ways, to both mitigate further forest loss while also helping them to better meet their own needs, and lead more thriving and resilient lives.
To date, we've planted nearly 200,000 trees with 120,000 refugees, and have begun a major rollout of getting more fuel-efficient cookstoves to refugee households to further conserve the forest that surrounds them.
And we're not stopping. Right now, we're in the process of working on some pretty neat plans to really scale our work through collaborating with more organizaitons, more partners, and more refugees. We are the proof that sustainability can be factored into refugee service delivery, and we plan to continue to build sustainability into the lives of refugees.
But, to do this work, we need the support of people like you. Thank you for believing in us and financially giving to our cause. Because of it, you are helping to ensure that refugee families have access to sustainable energy sources and nutrition, while also halting the effects of climate change and desertification in its tracks.
We'll hope you'll continue supporting us.
Thanks,
the WildFF team